How to Use Google Maps Marketing to Boost Your Business
Updated 11.07.2022
Learn how to create a powerful Google Maps Marketing Strategy and use it in your marketing arsenal.
From optimizing your Google My Business Listing to adding compelling images, business promotions, and responding to client reviews, you can boost sales. Google maps are now showing justifications; in our studies, we see most of them drawn from reviewers' comments.
Start with location-rich content. We have known for some time that the proximity of your business address to the location of a searcher's search is a top-ranking factor in local search. More recently, Google Maps rolled out an update that helps people discover locations based on the individual's means of transportation. Additionally, the Google BERT algorithm is smart with location entity matching. If a person is traveling by car and receiving driving directions, hopefully in a legal manner, you can now obtain highlights to relevant points of interest, such as gas stations and historic markers. For people who favor public transit, expect to be shown places such as train stations and bus stop locations.
Intelligence, user engagement, and speed are the basics of Google machine learning, and it heavily applies to their maps. When you consider it, it kind of makes sense. People now use digital maps without even thinking about it. One hardly needs to look a place up on a desktop anymore. Whether your preference is for Apple maps, Google maps, Waze, or others, today people expect to be well informed and in ways that are at their fingertips across a multitude of app services. So, you want to respond by evaluating which site attributes to enhance for mobile.
Let's answer some key questions.
Does my business need a Google Maps Listing?
One reason is that is someone uses Google for any keyword, spoken queries or typed, most often, up pops Google Maps listings in search results. A quick test typically shows that Google Maps' results appear above all other organic search results. That alone makes it imperative that your business should try to rank higher on Google Maps for keywords related to your products or services.
Reviews matter a lot here. Google take the number and quality of reviews your business has into consideration when assessing local rankings. Learn how it fits within Google guidelines to encourage pleased customers to write positive reviews about your business. Accept that negative reviews are likely to happen, just as you cannot please everyone; failing to respond to them, or failing to do so correctly, is a mistake that you can avoid.
"Maps is an integral part of your mobile phone, and as users get more interested in the real world around them with A.R. and so on, I think Maps will continue to play a bigger role." – Google CEO Sundar Pichai
New features on Google Maps will allow the app to give users even more personal recommendations about what to see and do, by leveraging machine learning technology. Google Maps Senior Product Manager Sophia Lin expounded at this year's annual Google I/O event.
Does Google Maps Integrate with Google Assistant?
Yes. The Assistant is used to assist navigation with Google Maps through voice recognition technologies. It understands your site better if JSON-LD markup is used. Individuals who are using Android can leverage the Assistant's integrated "messaging services from the following providers: SMS, WhatsApp, Messenger, Hangouts, Viber, Telegram, Android Messages and more". Manuel Bronstein, Vice President of Product Google Assistant, talks about how the Assistant will auto-calculate a person's estimated time of arrival from Google Maps, helping consumers juggling shopping schedule and routes.
What is Google map engagement?
Google Maps is built with a focus on making user engagement easy with several straightforward action-oriented features. This includes a call button that let consumers call your business, a text button for text communications, a comment area, as well as the quick access to gain directions from your current location.
Does Google Maps rely on voice navigation?
To obtain clear turn-by-turn navigation to places, use the Google Maps app. Speak, OK Google, to activate voice search within your app. Maps can then both verbally answer and show you directions using real-time traffic information. With voice navigation, you'll hear local traffic alerts, when and where to turn, which lane to be in, and may suggest a better route.
Summary Google Maps new Features Announced at Google I/O 2018
Improved 'Explore' Tab: Suggestions for top trending activities, which are location based on where the searcher is currently engaging Maps.
Match Scores: A "match" score will be displayed for eats and beverage venues according to how likely you are to enjoy them. Machine learning will be used to calculate the score, based on Big Data about the business, your personal preferences, places you've been, and previous review ratings you've given. This personalized score indicates how Google estimates that you'll enjoy a restaurant or bar (at least initially, similar to Netflix's percentage guessing you how much you may enjoy a movie).
Group Planning: Add places to shareable lists and makes it easy for your friends, family, and guests to also add to and indicate their preferences. Google intent is to make it simplify decision making as to places to visit for group outings.
"For You" Tab: An exciting new tab featuring business or events that you may want to visit in areas you regularly patronize.
How Your Business Benefits from Google Mapping Solutions
How does a business establish objectives for an overall map marketing strategy?
To create an effective Google Maps Marketing strategy, you need to integrate all of the tools, features, and resources on hand for your business to optimize your presence on Google Maps. It is about more than getting to the top of map results, it means that you need to provide the best experience for users in this key off-site source, just as you do to onsite factors. Increasing user engagement and traffic from Google maps strengthens your chances to appear for the right search queries.
Implementing a local SEO and Google Map Marketing Strategy is a reliable way to improve not only the number and quality of visits to your website, but also your lead generation efforts, the number of incoming phone calls, and the percentage shoppers arriving at your physical location.
Use its Latest Features: Reviewers Now Are Notified of Replies
This can be to your advantage as well. It is all about building real relationships.
"When businesses respond to or update responses to customer reviews, the customer now receives an email notification. The business's response is published immediately and 5 minutes later, the notification is sent. This 5-minute delay allows time for the merchant to make any corrections to their response after submitting.

The notification email informs the customer of a reply to their review and contains a link to a page with the full owner response.

The review response is published immediately on Search and Maps." – Marissa Nordahl, Google My Business Community Manager*******
Google My Maps, KML File, and GEO Sitemaps
If your business NAP (name, address and phone) changes frequently, Google My Maps*** is a resourceful tool that developers can use for creating custom maps to share and publish online. Google provides a WYSIWYG map editor. For enterprise-level businesses that find they have over 2500 maps per day displaying, "Google Maps JavaScript API allows you to build rich and highly customizable maps applications/visualizations with your own optimized content. Consider using the Maps JavaScript API for your map if:
For those new to a KML file, it stands for Keyhole Markup Language. It is an XML-based file that informs search engines with geographic annotation and visualization that is used by earth viewing software such as Google Earth. GEO Sitemaps are sitemaps that Google uses to decipher all of the locations of your business.
Re-enforce your Google places local optimization KML files still work as a way to incorporate geographic data since Google added KML to Google My Maps.
Google Maps for Android now offers drivers turn by turn guidance in transit navigation to make finding area businesses easier than ever. Businesses can worry less if road construction is limiting shoppers' access, as users are now informed of road closings. Store opening and closing hours are shown right in the Google Knowledge Graph, which provides an immediate link to Google Maps. Google continues to roll out new ways to browse and shop for products and purchase services based on location; think of it as a fusion between Maps and the Shopping tab.
Google Map Advertising Strategies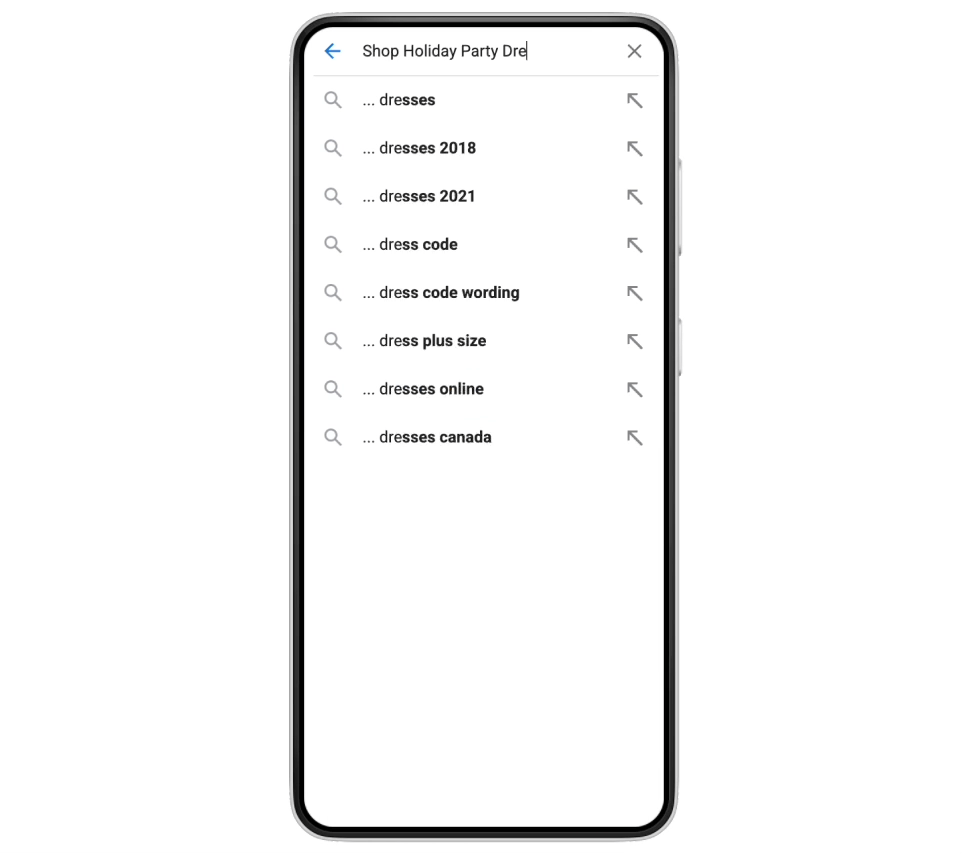 November 3, 2022, Google Maps added labels for coupons and promotions. This helps shoppers save money and time, and to get your "deal" to display in Google Shopping Results on maps.
Shoppers can easily copy promo codes and use to get a deal. Google map advertising lets you promote your deals in your Google local listing is an excellent way to get more click-throughs and in turn, more people to visit your store. Thrifty shoppers love deals, and you can build more loyal long-term customers by initially engaging them this way. You can also use deals to clear out excess stock, stand out from your competition, and meet sales deadlines.
Google's map features continue to provide the explore option that offers all points of interest within the region on the map that you are viewing. The search giant says these updates are now available in all products that utilize Google Maps: Google Assistant, Search, Earth, and Google's Android Auto. It's much ado about personalization and relevance. So why not invest in building out how your business can show up on maps? Especially when it integrates so beautifully with other Google products!
Maps facilities location intelligence that may expand business growth possibilities by helping your business make better decisions, add depth to user engagement, and streamline operations of your important assets.
Location advertising: Consider the approach of target an area of a 20-mile+ radius around your business address to show your ads.
Demographic targeting: Demographic AdWords targeting can leave a business pocketing money in adverts shown to the wrong pool of viewers. Used in tandem with buyer interests, location, and intent (keyword) targeting, one can optimize mobile advertising conversion rate by a factor of 10.
Audience interests and behavior: Leverage audience targeting to determine the most relevant topics of interests to your clients and potential customers. Thousands of interest categories are available. Google uses users' search history to craft a personalized ad preference based on individual user interest topics. When advertising your business on mobile, use these data insights to target people with very specific preferences and behaviors.
Timing: Strategic marketing research can reveal when your best potential customers are most likely to search for your products and schedule your ads for that time of the day. Ensure that your Product schema markup is current and all fields possible filled in.
Add video content to maps: Google Local Guides and others can now add videos to local results – if they use an Android device.
A webmaster currently has three ways to accomplish this:
from a place's page.
from "Your contributions."
using Google Photos or your Gallery app.
However, both photos and videos you delete aren't automatically removed from all search engine results sources. Documentation and more about adding and removing video content can be found in Google support.
How to answer questions using Google Maps on a mobile phone?
Search for a place or tap it on the map. At the bottom, tap the place's name or address. If you've visited or reviewed a place, a prompt ("Know this place?") will appear at the bottom. Tap "OK" to answer questions or "Close" to dismiss. These answers can populate withing your Google Knowledge Graph.
Why is Google's Geolocation Mapping Important?
1. Offers a Consistent User Experience
2. Cost Effective Mobile Marketing
4. It Boosts Local Search Engine Optimization
5. It Builds Business Credibility
6. Geo Maps Have Supported over 1.2 Trillion in Sales
Google provides this graphic to illustrate that when someone uses Google Maps, they can have a consistent experience from anywhere and on any device.
1. Offers a Consistent User Experience
The time is now to get on board with the transition of desktop search over to mobile search, especially hot are location and map targeting. People are more on the go than ever and talking to their smartphones. This means that micro-moments, or as they are known 'I want to buy,' 'I want to know how…', 'I want to find near me…', are where your clients are at. Basically, it's all about instant answers, solutions, and gratification.
For most businesses, it's a movement they cannot afford to miss. Most everything has shifted to mobile, and maps are the way people get around. Optimizing to be found on Google Maps may seem like pioneering to some industries, and keeping up with new features can produce fantastic results. SEO efforts are in a continual state of momentum and change. This momentum is directly affected by the efforts that you and your marketing team support with additional offsite factors like backlinks, how Google's digital mapping works, and on-page optimization with location-specific terminology.
The geolocation mapping has given rise to services like Uber, Lyft, and Tinder. For brick and mortar stores and for brands, your information must be findable and accurate. No one wants to drive around and around because your address information in old, misspelled, or inaccurate. Be sure to use accurate, USPS-Approved address information that Google and users can trust. You wouldn't think that it is common to enter address information incorrectly, buy many businesses do it wrong or inconsistently. If you spell out street or avenue in your Google Business Listing, then do the same everywhere that you provide it on your website and in other online directories.
Fully Fill out your Google My Business Profile
In your you can choose to display or not to display address information. For improved local search, choose to display your full business address information, even though you are given the option to skip it. The more data you provide, the better it will be for your chances to obtain a high Google Maps ranking. Include your core information that prospective customers want to know about your business. You must include in your introduction what you do, where you are located, opening hours, whether you have one or more locations, why you are the best at what you do.
You can have a Google Maps Compatible Chatbot built with TARS. You want your brand to show up where ever possible. For Google.com location-related searches (also called Google.com Expanded Maps Results), people who click on the "More places" link at the bottom of the Local 3-Pack will immediately see a Google Maps ad in the top position with a yellow ad label. This currently displays above the other map results.
Your Google Business Listing (GBL) relates directly to Google digital map results.
We typically include a Google Maps audit along with our many types of on-site and off-site audits. For example, I just updated by business hours to reflect that my office will be closed on Christmas Eve and on Martin Luther King day. I had previously made updates to my GBL to reflect that I am taking time off to celebrate Christmas Day and New Year's Day. Immediately I received this message back – from guess who:
"Thank you. Since you're verified through Google My Business, your edit to Hill Web Creations LLC will be published soon. Thanks for keeping your business up to date on Google Maps. Keep exploring, The Google Maps team"
You may be surprised just how often people use Google Maps for directions and more. COVID-19 communications now show up here. Think of how often healthcare business profiles are viewed during times of medical needs.
2. Cost-Effective Mobile Marketing
This ad type can drive more local foot traffic to each of a business owners' store locations. The new Google Maps ads were crafted to help businesses increase their visibility at on-the-go moments when consumers are searching online- especially on mobile devices – for somewhere to eat, get help, or shop. People can ask questions right on Google Maps.
It has the advantage over traditional forms of advertising in that Google Maps marketing let businesses promote their specials and coupons specifically to people searching for the product or type of services that you offer, in the location you offer them. This is intent-based marketing and it is a valuable strategy when growing business revenue streams matters to you. By adding commonly sought facts and answers such as when you are open, customer support phone number, and aggregated reviews, maps help drive sales. When a small business is up against brand giants when seeking potential new customers, to accomplish this without incurring additional advertising costs is super helpful.
3. Expand Brand Visibility
You can promote your business events on Google Maps. This way of marketing your events gives you a chance to increase your brand's visibility in knowledge graphs, news, and maps that mobile users consume most often. You can include a logo to tie in your social media channels and website URL to further promote your business.
Users can discover events happening near them through Google Search results and other Google products like Google Maps when you use schema markup for events. Ardently follow Google's general structured data quality guidelines as well as meet all technical guidelines for event markup in order to be eligible for showing up in Rich Search Results.
"When users search for businesses on Google Search or Maps, Search results may display a prominent Knowledge Graph card with details about a business that matched the query" Google documentation explains. Try "musicals nearby" and you will see a display of events by date.
For you, Map engagement reports are currently found in your Google Business Listing, whereas most others are gained in your Google Search Console Reports.
4. It Boosts Local Search Engine Optimization
Since the Search Giant has invested much in building new map features, it is a great means to accrue local mobile search traffic. Research shows that approximately 79% of smartphone users use mobile as a means to compare prices, research a product, and even locate stores nearby. With a growing percentage of individuals using smartphones and other handheld devices that are ideal for voice search and to find business locally, it's important to have your business listed correctly to make it easy for potential buyers to find you before making a purchase decision.
5. It Builds Business Credibility
When someone looks for a service, they want to know if others have already found it trustworthy. Typically, they immediately check for more information of Google. Claiming your business online and being found on Google local maps means that potential customers immediately have a sense of validation. Now they can easily find your key business information about your location, prices, how to contact you, and more. This helps to build favor and recognition, especially if you rely on business services to the local people and other local businesses.
As more and more people turn to Google and search, closely follow your Google Search Console for audience insights. People of all generations notice if your business shows up prominently in the top three results on Google's map services. It creates a lasting impression that you are a trusted company. Shoppers love getting the essential information they need even before visiting a physical store location. It creates an immediate sense of preparedness on the business's part.
6. Geo Maps Have Supported over 1.2 Trillion in Sales
In a recent Google study posted on Sept 28, 2017 titled The economic impact of geospatial services*** that came out and talked about how much digital maps, just "digital maps have supported more than 1.2 trillion in sales". Author Nicolo' Andreula says it is also known to have reduced commute time by up to 20% in some counties. Whether it is a person or an emergency vehicle planning a route in new geospatial areas, Google's digital maps can even provide directions stated out load so that a driver has their full attention on the road.
Google's digital map services are adding beacon systems to improve this data and also measure the impact of online ads to offline activity.
HOW TO RANK IN GOOGLE MAPS
Take advantage of how Google Maps APIs can create exclusive business mapping solutions that are custom-made for web retail needs and are particularly suited for mobile-based map applications. Optimize your Google Map Ads to align with consumer behavior patterns.
1. Invest in Google Maps Paid Ads
If your business takes advantage of Google AdWords and PPC ads, there are even more ways to promote your local business in Google Maps. Maps Ads currently enjoy the prominence of being displayed ahead of organic search listings in the left-hand side of screens and display uniquely from the rest of SERPs as they have a purple pin instead of the standard red map pin. The Ad label appearing next to the rating also uses the distinguished purple color.
An ad in Google Maps provides a visible way to stand out from your competitors. Google My Business insights let a business view how many searchers are using Google Maps to locate your business. This offers you keener insights when planning your Ad strategy for better Google Maps marketing. That are both used in organic search and paid search.
Google frequently expands on their range of map features that help business owners promote their businesses and be found by individuals on the go.
Start with these four paid-advertisement features:
Promoted pins (try both the branding type and your logo)
Customizable business pages
Local inventory with the ease of a search function
In-store promotions, whether coupons for the mobile user or sales
First, what is a maps promoted pin?
Promoted Pins: are a local form of paid search ads specifically intended for Google Maps. They can help your business stand out front-and-center when a person is using the application to locate a business. The are a means to advertise your brand more aggressively to local customers.
Getting into Promoted Locations and Promoted Pins could mean getting in front of a thousand people navigating to their destinations and searching places in your location using Google Map features every day. Your business has an incredible opportunity to reach those individuals and convert them into clients. This is what Google's Promoted Pins can achieve for you.
Customized Business Page: Bring in new customers by sharing information they are searching for. Every time someone finds you on Search and Maps, you can make the most of the moment to build a relationship. Leverage cross-platform custom map styling by making more of a brand statement by tweaking the color palette of your maps, hide map labels, vary your text with rich local data, freshen your page with new photos, etc.
Reviews: Consumers give a lot of credence to what former buyers say about a brand or product. For example, individuals seeking a healthcare provider often read through multiple healthcare patient reviews as part of searching for options.
Store Inventory: You can let buyers see your store inventory online, which helps customers identify locations where products are in stock. Most are familiar with the traditional way of clicking to Shop Online to navigate to a retailer's website. The same ability is possible from Maps on mobile. Brick and mortar businesses can also advertise offers that are unique to one promoted location (such as a 15 percent discount), which assists prospective buyers when trying to find items in your store's inventory. Google displays only local inventory which it believes is applicable to your business.
Larry Kim stated that "Google searches (on Google.com and Maps) guide consumers to 1.5 billion destinations every year". His Dec 13, 2017 10 Things You Need to Know About the New Google Maps Local Search Ads article also states that "25% of people don't visit a store when they don't know for sure if a product is in stock".
Coupons: Coupons are easy to add to Google Maps at no cost to business owners. You just need to log into the Local Business Center at your Google Maps to add coupon information. To gain more familiarity with related marketing terms visit our FAQ SEM page.
2. Invest in SEO Structured Data for Organic Rankings
'Ranked' Google Map Results will vary depending on whether or not the user has Google location data activated on their devices. Location data also plays a key role in reaching on-the-go mobile users via AdWords advertising. Proximity or location-based results are the most common, but some turn off location data on their mobile devices, which will produce different results purely based on the optimization of your business listings and web pages. As the Google Knowledge Graph evolves, it is possible that more integration with its other services like maps is forthcoming.
When schema is for your local business in added to your web pages, location details are included, including your geo cordinates, which helps search engines with local search. Research to find top questions to answer about your business; they may display right in Google Maps.
Google updated its Maps policies to prohibit certain business reviews left by disgruntled former employees. In a new section on it mapping capabilities "User Contributed Content Policy," Google now labels reviews "about a current or former employment experience" as a "conflict of interest"****. In the past, only current employees were barred. The new rules took effect on December 14th.
"Conflict of Interest: Maps user-contributed content is most valuable when it is honest and unbiased. The following practices are not allowed:

– Reviewing your own business.

– Posting negative content about a current or former employment experience.

– Posting negative content about a competitor to manipulate their ratings.
Be Aware that Others can Upload or Suggest Map Edits
Google updated their Prohibited and Restricted Content, which governs all content formats that someone can amend on your Google map rendering. This includes customer reviews, uploading photos, and video clips. It states, "Content that does not meet these criteria may be rejected from publication on Google Maps".
Contributions to be added will be scrutinized for accuracy and directly represent the location involved. "Where contributions distort the truth, we will remove content. This includes positive reviews, negative reviews, photos, or videos not related to the location or business where they are tagged. If content is inaccurately placed on the map or is associated with an incorrect listing, the contribution may be rejected", Google warns.
While "37% of Google Maps customers report improved business efficiencies using Google Maps", according to Google Enterprise, you or someone you hire should be monitoring and possible outside edits as well as new Google Guidelines for Maps. As more people find what they are looking for and use this tool for obtaining directions, you cannot afford to skip this aspect of mobile marketing.
Anyone can answer questions on Google Maps about a business that they have visited. Or you can. It is a very effective SEO tactic for optimizing your site. Within a business's knowledge graph there is a place that says, "Know this place? Answer quick questions." A quick tap on it will ask a few things like:
Is there a unisex restroom here?
Is this place accepting new patients?
Are appointments recommended here?
Is there a wheelchair-accessible entrance here?
Is the parking here free?
Prospective clients may want to know this information. It is great to have it out there on maps for someone who needs to know. It may mean the difference is whether or not to choose to drive to your store location and shop. Another way to make edits is by logging to the Google App for Maps, search for a business, and look for the "Know this place?") to appear.
How Can a Business Suggest Map Edits?
Many find that Google opted-in maps location history has resulted in over 99% accuracy. But sometimes location edits are still needed.
Check to see if you can report a problem or get access to Google's Map Maker. Most of the time in United States locations it is positioned at the bottom right corner of the map. Some indicate that if Google doesn't own or control the map data that is leveraged, meaning that it is licensed from a third-party map data provider; those names are typically available at the bottom right corner of the map to edit suggestions.
In that case, submit corrections directly to the map data provider for updating. Later, after that data provider provides updates to Google, the correction should appear on Google's mapping as well.
Be patient. It has taken months and years for the plainest corrections to be implemented. Use Google Posts to drive updated pillar content and get critical messages crawled fast.
Google has been dedicated to obtaining its own data, which means the ability to make corrections faster once Google users report a problem and want an updated Map Maker.
NOTE: To take advantage of the Google Maps Directions API, developers need to (1) activate the API in the Google API Console and (2) gain Google's proper authentication credentials. You will need to have an API key in each map request (or a client ID if you have a Premium Plan). The Google Maps API team welcomes feedback and strives to quickly resolve bugs and take map feature requests from anyone using their Issue Tracker. All entries in Google's Mapping Issue Tracker are curated and periodically assessed for priority by Google Maps APIs staff. It helps to star areas of interest.
How does Google Maps Serve up advertising?
Maps is a Google product that servers up advertising. Projections are that Maps will increase as a source of revenue for the company. The platform continues to expand, so be agile enough to adjust your marketing strategies to accommodate new features. To get Google Maps to serve up advertising for your business, go to www.google.com – local – add.
For use with Adwords advertising:
Sign in to AdWords.
Tap the gear icon and select "Billing and Payments".
Click Settings found in the left top menu.
Scroll to the bottom of the page and select "Manage Promotional Codes.
Add your promotional code.
Save.
Now your business ads will appear very visible right in Google Map results.
Google Maps celebrated its 15th birthday February 8, 2020. Part of it anniversary celebration was to release a global update to its Maps app. Its map icon has a new design and it moves a handful of hidden features within the apps to the main Maps page.
Contributions tab
Updates tab
Its "Live View" augmented reality feature will be expanded.
These overlays digital guides; it provides people big arrows showing which path to walk on or which street to turn on. This allows the technology giant to showcase the company's more go-getting map functions. Dane Glasgow, VP of Product at Google Maps, says these updated features are a response to the evolving needs of Maps users.
Google Maps Legend Color Codes
The detail and efficiency of mapping a route with Google is relevant for residents, shoppers, and is also important to travelers who are new to a location.
If you are following your community on Google's map results recently, buildings have been added gradually over the past year. This isn't just including business offices, retail stores, or homes – it encompasses multiple "structures". Garages, sheds, and other types of outbuildings now show up. Front steps, structural garden art, and signage, among other details, are included. This reduces potential delays of arriving at the back door of an office and needing to walk around a building in inclement weather to find the proper entrance. Anyways that you can make shopping easier for people on the go advances your advertising in a mobile-friendly manner.
Google reveals how this is accomplished: "These building footprints, complete with height detail, are algorithmically created by taking aerial imagery and using computer vision techniques to render the building shapes," wrote Bobby Parikh, engineering manager for Google Maps, in an Oct. 18 post on the Google Lat Long Blog*****. By combining Google's aerial imagery for the footprint of every building with its Street View imagery, users can now know the location of every door to a building before arriving. Consider how important it can be to someone who is dependent on clear handicap access to visit your business. It can save delays and challenges if wheelchair entrance locations can be identified in advance from Street View imagery. Be sure to use images on your site that comply with Google's Image Guidelines.
Google helps users quickly identify places such as a restaurant, church, museum or hospital emergency center with a designated color and icon. It's data-rich sources leave individuals with fewer reasons to turn to Apple to find destinations on a map.
Google helps users quickly identify places such as a restaurant, church, museum or hospital emergency center with a designated color and icon. Its data-rich sources leave individuals with fewer reasons to turn to Apple to find destinations on a map. The search giant provides a handy cheat sheet of its new landmark colors and icons used in the updated maps.
How Embed Maps on Your Website
Businesses can improve the number of website visitor interactions by embedding maps into their contact pages and other applications. Google states that of 50% of our customers use the Google Maps API to enhance customer satisfaction. Prospective buyers can find the location of a store nearby using the Google Places Search API. If the street name escapes someone, they may search for a business by landmark places in the vicinity rather than the business's street address.
The Google Places Search API works off of data that a passenger may enter, such as the name of a destination. Resolve technical SEO for this to support your e-Commerce effectively.
Vishay Nihalani, Product Manager at Lyft is quoted for staying, "We've seen more than 500% growth in rides and revenue since last year, thanks in large part to Google Maps."
How do I embed a Google map or directions on my website?
Open Google Maps.
Make sure the map, Street View image, or directions you'd like to embed shows up on the map.
In the top left corner, click the Menu.
Click Share or Embed map.
At the top of the box that appears, choose Embed map.
Copy and paste the HTML code.
The above steps are provided by the technology giant.
Your Business can Rely on Google's Mapping Accuracy
Google depends heavily on satellites to ensure the accuracy of mapping sources. While we are more familiar with seeing Google Street View vehicles running around, satellite use becoming more the norm. Justin O'Beirne states that "Just two years after it started adding them, Google already had the majority of buildings in the U.S. Google has scanned more than 80 billion of its Street View images for place and business information"***.
In the December 20, 2017 Google Maps's Moat article, he draws comparisons between Google's exceptional navigation tools and Apple's.
How comprehensive is Google Maps' coverage of buildings and land?
No else, so far, comes close to the number of buildings that Google has mapped. This means that the company knows exactly what businesses and points of interest are located nearby a relevant search, leading to the success of its self-driving cars. Your business can show up as an adjacent structure when a user is searching for a business near yours. As someone drives around — or perhaps is being driven by a taxi — Google Maps relies on its vast and accurate accumulation of data to pinpoint buildings where you have an upcoming appointment, or perhaps have an interest in.
With the Aug 18, 2020 update announcement by Sujoy Banerjee Product Manager at Google Maps, this platform now "has one of the most comprehensive views of natural features on any major map app—with availability in all 220 countries and territories that Google Maps supports. That's coverage for over 100M square kilometers of land, or 18 billion football fields"! This A More Detailed, Colorful Map article**** explains that regardless if you're looking at—from the biggest metropolitan areas to small, rural towns, it has "coverage for over 100M square kilometers of land, or 18 billion football fields". So, for instance, if you are selling real estate, vacation locations, or anything visually by air, this is extremely helpful.
Google is testing Crash and Speed Trap Reporting in Maps
Google owns not only Google Maps, but also Waze, after purchasing it in 2013 for $966 million. Waze had only 100 employees at the time, who received about $1.2 million on average; this was the heftiest payout to employees in Israeli high tech history.
Google has reportedly been tested ways to merge Waze's capabilities into the maps app that is built from the grounds up. Its coveted property is the ability to provide crowdsourced real-time traffic information means that users can obtain additional traffic details such as police traps, accidents, traffic jams, road construction delays, and more.
If the two are merged, not only can users continue to rely on consistent access to accurate directions that are straightforward to use, they can trim more unexpected time losses due to otherwise unexpected travel flow interruptions. Most notably, it provides a plethora of voice navigation options.
How Waze Ads for Business Brands Works:
Target nearby drivers: Target drivers who are in the vicinity of your business location with a on-the-go local ad experience.
Track user engagement in real-time: Since Waze is a digital app, your business can learn exactly how many potential buyers saw and used your ads.
Easy to use for marketing: Generate your ad quickly in a few simple steps. You can begin with only $2 per day and with no commitment. Select your business type and geolocation and see how your ad displays in real-time.(8)
No signal? It's OK. Maps Still Works Offline
How to search for places, get directions, and navigate to your location while offline:
Download a map area prior to beginning your drive WHEN you do have Internet.
Sign into Google Maps and find the place or city you want.
Click on the bar at the bottom of your screen that has the name of that place.
If you searched and were give three vertical dots,, tap them.
Select "DOWNLOAD" and save in a easy to find spot.
Select "DOWNLOAD" again
Now you can use the map you need without a WIFI signal or while you are in airplane mode.
Additional Ways People Find Google Maps Helpful
* Plan your outings according to operational hours
While using Google Maps to meet a friend at a local restaurant, printed at the top of my screen was "Sandcastle may close within one hour of when you arrive". The time was just before 7 PM and they close at 8 PM. Once we met up, we know from this key information to not chat much past our greeting until we were inside. We ordered and received our food with sufficient time and then enjoyed our meal on a nearby picnic table. We would have been searching for somewhere else to eat and have missed my favorite place for fish tacos with this new map feature.
* Know location of missing family members
Parents within a specific area used Google Maps and used screenshots to locate their missing daughters. According to Jim Kiertzner in the Aug. 18, 2017, article(6). When social media tracking failed, and after receiving video phone calls from their daughters, the savvy "moms took screenshots and then pieced them together along with Google Maps and ground images to find the apartments where the girls were." The moms contacted police, explained how they used maps and mapping to determine which apartments to meet them at, and the girls were returned home safe and sound.
* Find emergency help fast
When someone on a mobile device queries for a specific type of business, such as a car repair shop, they may see a map with handy map markers and a carousel of listings of nearby providers. The same works for hospital emergency rooms. All you have to do is tap the map marker and it will pull up directions for you. It doesn't take an emergency for users to want fast results; mobile users are all about speed.
* Police and government forces using it
More reports are surfacing similar to the one that the FBI has served Google with a warrant in which they sought Android location data which they hoped would place a California man they were investigating for a bank robbery at the scene of the crime.
Emerging Google Mapping Strategies
US Patent 10803747B2 by Trystan Upstil covers new ways that mobile device users may fulfill their search queries on maps. Individuals skilled in the art of the digital technology will recognize that storage devices used to store computer readable maps instructions may be distributed across a network.
As new Google Maps features are rolled out, Google mapping strategies for maps marketers can update to align with them.
Google now provides additional tools for users to control their privacy settings. The company and other tech giants are aligning under pressure from the EU GDPR to place a higher priority on user privacy.
Google Maps will give users an incognito mode to choose from. For search marketers, this means that users' movements won't be recorded when it's turned on. It rolled out on Android in October 2019.
Individuals can delete their voice histories from the artificial intelligence system used by Google Assistant when they use a voice-initiated command.
Users can now safeguard their passwords by using a password manager. To show respect for user preferences, marketing messages may want to incorporate wording that relates to that value.
Just like you optimize your website's performance, optimizing your business's visibility on maps will drive off-site clicks and calls. So, what might Google Maps users not be aware of?
15 Google Map Features Many Don't Know About
We recommend that you start by integrating your Google Ads Account with maps.
The enormity of its scale includes many of features that aren't immediately visible or commonly known.
Google Maps added car charging locations
Easy to save your and work address for commuting
Find driving, biking, and walking directions
Find how long a drive may take at any given time
Schedule an Uber ride
View public transportation schedules
Use Google maps offline
Add multiple destination stops to your route
Let someone know your current location
Use the "flyover" view for complete three-dimensional viewing
Generate and share map destination lists
Know your driving location history
Use two-wheeler mode to find route shortcuts
Remember where you parked after making a purchase
It is hands free; directions are spoken
Views realign to match the actual direction you're facing
NOTE: Currently, your customer or anyone can add photos, they can't be simply deleted by the business owner. Google provides a way to flag them if you believe they are in violation of the Google Maps photo policies. Go to: Google My Business Help -> Photos -> Flag photos for removal. Google wants factual input to build credibility.
Google Maps Marketing through map ads is a strategic tactic that leverages Google Maps' functionality to make it easier for potential customers to search and find your products or services. Hill Web Marketing uses it as an indispensable tool to help our clients target local customers. We also prefer doing a comprehensive Schema Markup Audit to find opportunities to integrate and gain more visibility in Google SERPs.
"Google Maps marketing is one of the most powerful tools small, local businesses can use to bring in more customers and foot traffic." – Wordstream*
"Augmented reality could lead to consumers integrating mapping apps with their daily routines more so than they do now. What if you could look down the street and see a visual representation of each business and its star ratings? Companies could pay big money to get in front of your eyeballs faster than ever." – Mike Brown on Inverse**
Client Review for Google Maps Local Search Marketing
5 out of 5 stars
February 25, 2018
"Google Maps Marketing implemented by Hill Web Creations has been a help in getting my site noticed by prospective clients. I recommend! More clients are searching from a mobile device today, and so having your business found on Google Maps contributes to those searches." –William Nunn
Google Maps Accounts for 13% of all Internet Searches
With numbers like this, are you allocating your marketing budget to reach consumer's where they are? "Google Maps accounted for 13% of all Internet Searches", according to Hubspot's analysis of SparkToro research data. Meg Prater wrote 25 Google Search Statistics to Bookmark ASAP May 7, 2019, and talks about how "the average person conducts between three and four searches each day".
The staggering part is that the dataset tells a story that Google processes approximately 70,000 search queries every second, which equals 5.8 billion searches per day and around 2 trillion global searches per year. The US has a commanding share of users. 27% of Americans use Google Search.
For those who ask "what is SEO?", you can see that maps marketing can be a key component.
Google Map Integrations for Business Solutions
How can my business benefit from Google Maps marketing?
1. It gives your business more chances to gain your visibility on the web.
2. Now leaving a review can be quickly accomplished on maps.
3. It helps boost web traffic and sales.
4. It makes simple work of posting information that targets your ideal audience.
5. You can respond faster to the queries of your potential customers in real-time.
6. Provides data to better understand and optimize for the customer's journey.
7. Helps you do competitive analysis.
As experienced Google Map experts, Hill Web Marketing can help your business understand how mapping and location intelligence can bring your data to life and draw out insights that you will value for make smarter and faster business decisions. Our integrated Google My Business, Google Local Pack Optimization, Google Assistant Directory Customization, and Google Places Optimization services are designed to give your business the greatest possible chance to reach your perfect client pool before your competitors do.
You have ideal opportunities to win calls and clicks right from Google's immediate SERPs. This is savvy marketing as it empowers your business to leverage Artificial Intelligence for your SEO strategies.
Call Hill Web Creations at 651-206-24510 to get on our calendar for Maps Marketing Services (Starting at $1,500, this offer is good through July 31, 2022.)
"Google Maps Marketing implemented by Hill Web Creations has been a help in getting my site noticed by prospective clients. I recommend! More clients are searching from a mobile device today, and so having your business found on Google Maps contributes to those searches." – William Nunn, 2.25.2018
As mobile use expands and pushes Google rich results forward, Google is relying more on artificial intelligence (RankBrain), but Maps is one of its favored apps that it continues to spend extensive time refining and improving. We can help you check out your own Google Business Listing insights to see how your results speak for themselves.
It is handy for people to have the ability to ask and get answers right from knowledge graphs or rich map features.
Previously know as Google Maps for Work, there are many ways to use Google Maps APIs to harness the power of Google Map features to your websites, apps, local Maps SEO optimization, or internal applications. They help you to better engage users, increase conversion rates, streamline marketing budgets and make better business decisions. Need help to assess how your customers interact with your maps in order to fine-tune their user experiences?
* https://www.wordstream.com/blog/ws/2015/12/03/google-maps-marketing
** https://www.inverse.com/amp/article/30916-google-maps-makes-money
*** https://developers.google.com/maps/support/kmlmaps, https://www.blog.google/products/maps/economic-impact-geospatial-services, https://www.justinobeirne.com/google-maps-moat/
**** https://support.google.com/contributionpolicy/answer/7400114 + https://blog.google/products/maps/more-detailed-colorful-map/
***** https://maps.googleblog.com/2012/10/expanded-coverage-of-building.html
****** http://amp.wxyz.com/2315037273/local-moms-use-google-maps-and-screen-shots-to-locate-missing-daughters.html
******* https://www.en.advertisercommunity.com/t5/News-Updates/Launch-Owner-Review-Response-Notification/m-p/1710462#