How to create Google Posts and Schedule Them to Win Clicks and Sales
Updated 8.9.2022
A recent and exciting development for your Google My Business Listing is Google's new Posts feature. This helps Google My Business users to better manage what information is added in your SERP sidebar. And here we mean going well past the location, phone, store hours, and such that we are already familiar with They are versatile and appropriate for every business niche.
First, What Are Google Posts?
Google Posts enables businesses to share messages directly from their Google My Business profile dashboard. These posts were formerly available to a handful of specific industries, but Google recently made the feature available to all verified Google My Business active users. You can provide text, links, and photos that show up in the Google Knowledge Panel along with your Maps listing. They are a one type of "Off-Page SEO; (read about foundational "On-Page SEO").
Your business can take advantage of this new feature to boost the visibility of your latest product announcements, sales, and feature services. They show up directly in Google's search results at the right stage of the buyer journey. Each store branch manager may add or edit location-specific dale promotional material as well, aiding efforts to build brand awareness and customer engagement with your digital audiences.
Another benefit of stepping into an active role using Google Posts is how beautifully presented they are on mobile search formats. Post content currently appears in the coveted zero position at the top of SERPs when viewed on mobile devices. On tiny screens, it is not only the first thing users see, but its prominence is unmistakable. You now have this new way to nab the attention of mobile shoppers with your products and specials.
Introduction to Google Posts
Google Posts are social media-like content blurbs that appear in search results or in Maps if your business's Knowledge Graph is displayed. You share them through the Google My Business platform. Posts are especially useful for local business owners and digital marketers to share the latest industry news or products for searchers to engage with and find easily.
Some surmise that Google's intention behind this feature is to keep searchers within its own results pages or with the Google Maps interface. I would guess that Google introduced Posts to help users find what they looking for about a local business without multiple clicking. Perhaps it is a way to complete with social accounts like Facebook or Twitter pages, which can route mobile users into social networks. Google is taking a larger place by empowering digital managers to communicate with searchers who want an immediate response. In one glance they can have directions, call, or know your hours of operation.
Google Posts Update: Avoid Spam
Content published using the Google Post service should not mislead your customers. According to the tech giants documentation updated on August 4, 2022, "It should be upfront and honest about the information presented."
Google Local Posts is Testing Interfaces
Google is testing a few trial interfaces for the Google Posts and updates in its local interfaces.
One test is to overlay the Google updates in the images for the business listing.
The second test is to show a "more posts" button in the Google Posts overlay in Google Search.
However, you don't have to worry about duplicate content when posting for multiple locations. Since Google posts are not indexed nor a ranking factor, the tech giant's algorithm to detect duplicate content doesn't come into play here.
Google provides the following examples of content types that it will not allow:
Misspellings, gimmicky character use, gibberish, automated (like using Generative AI for your writing), distracting content such as a blurry or poor image or video quality, or unrecognizable content.
Images, videos, or links that negatively distract the reader's attention.
Links to malware, viruses, or other harmful software.
Links to sites irrelevant to the business.
Phishing scams.
Duplicate photos, posts, videos, and logos.
Additionally, we are told not to publish photos or videos taken from no-photo zones, stock photos, and selfies. Posts with these components may be removed by Google without notifying you.
How do I Create my First Google Post?
Here are the steps to creating a Google Post:
How do I sign into my Google Business Profile?
Sign in to your Google Business Listing.
Click on "Manage Locations".
Select the business name that you wish to publish for.
Click on "Posts NEW" on the left menu.
Select the post type you want.
Follow the prompts that pop up next.
Publish your Post.
1. Sign into your Google Business Listing
On your computer, open the Google My Business URL.
Use your username and password to sign in to your Google Account (or generate one).
Enter the domain address of your business.
Select how you prefer that your business displays on Google Maps, which depends on whether you serve customers at your business address.
Research and select the business category that has the most traffic and best fits what you do.
Add your business phone number or website URL and you're done.
2. Click on "Manage Locations" for multiple listings.
A location group is a select group of business listings that's collectively cared for by one organization or user group. Highlighting your locations into groups facilities managing multiple locations and keeping them organized. Changes and share access to multiple listings can be applied all in one go.
3. Select the business name that you wish to publish for.
Use the business name that was used when the business was registered within its state. You can always change business names later but it involves a process. Being clear at the start is really helpful.
4. Click on "Posts NEW" on the left menu.
When you click on it, the current ways to post will be highlighted in blue letters at the top. Currently, depending on your business type, you can select between several options. Add UTM parameters to track how viewers respond and interact with your post types. You want to generate an action that is useful to both them and meeting your business goals.
5. Select the post type you want.
COVID-19 support (this will eliminate all other posts from showing.
COVID-19 update – as in the former option, it doesn't include an image.
Add offer – can be used if you're running a promotion.
Add update – we use this often as it is generic and flexible.
What's New – typically offers the simplest Google My Business post type. Just enter your post copy, add an image, video, or gif. You may add a button that leads to your website.
Product – this lets you add products that will display in your "Product tab". You can then manage the product entity in your Product Editor.
6. Follow the prompts that pop up next
This is an intuitive process as it leads you through each post type process.
7. Publish Your Post
We strongly recommend that before you hit the "Publish" button, that you first view your post by selecting the "Preview" button. As the window to add text is very small, it often needs line breaks or other layout tweaks. Also, do a quick test to catch any spelling or grammar mistakes. View how the image displays, if the cropping looks the way you want it to, or make image modifications before you hit "Publish".
What Aspects of the Google My Business API Posting Process are Automated?
A lot of the work of creating Google Posts is nicely done for you. Search marketing strategists now have the ease of an updated Google My Business API which adds ways to make creating and editing Google Posts easier. This feature supports digital marketers and the businesses they represent when seeking to create content directly on the Google platform, which typically is highly ranked in Google search results. It helps your brand name come up more often in SERPs.
The API 4.0 version prompted a statement from Google saying that "you can now create Posts on Google directly through the API." Its changelog provides additional features, but Google Posts seems to have a commanding focus. Technically, this can enable third-party developers and tool designers to automate a lot of the posting in the Google Posts interface, in much the same way that competing brands manage their social media accounts with Instagram, Twitter, LinkedIn, Facebook, etc.
Unfortunately, at this time, Google Post Insights are not totally accurate and results are not reflected in your Google Search Console Reports. We rely on UTM Tagging to improve our Google postings.
8 Advantages Google Posts Offer Your Business
What are the main reasons why businesses should use Google Posts?
1. Google Posts are Free to Publish.
2. Google Posts are Easy to Share.
3. Posts are Immediately Added to Google's Index
4. Google Posts Make Bookings Online Easy.
5. Google posts may Automatically Suggest Star Reviews.
6. These posts appear on the local panel and on Maps.
7. These posts are automatically ready for voice-activated searches.
8. They are great promotional content pieces that work similar to Google Ads.
1. Google Posts are Free to Publish
Does it cost to publish a Google Post?
No. Google Posts categories are nifty to use, as well as free.
You can not only use Google Posts to inform individuals of what's new at your company or of upcoming events, you can also post about special offers and recently added products that you may be featuring. While Google Posts originated as a means for businesses to highlight offers, Google has updated the interface to segment out new Posts types. Different fields of data are available to fill in based on the type of Google Post that you select. If it is event-driven, dates are essential as well as the event location, and if it is product-driven, then pricing and a product summary is key.
From the dashboard of your Google My Business listing in the listings manager, you can also create a post. Here you opt for whether you want to create an Event Post to your Google My Business listing or another type. You can post an update style post which grants businesses the selection to create a button that will link directly to the page of your choice on your website.
2. Google Posts are Easy to Share
Even when writing concisely 200 or 300-character posts on topics with high search volume, even though short, readers may be willing to share them with their friends. Engaging or actionable content with a great offer, they might do just that. Test, tweak, and retry different strategies till you find your best way to post communications that generate engagement.
Google gives viewers the option to share posts with one click. Now your posted content your content can reach more viewers – and exponentially expand your marketing reach.
3. Posts are Immediately Added to Google's Index
When people are searching for your or business online like yours, your company's knowledge cards and knowledge panel are easy to find search results real estate. Google Posts gain immediate inclusion is the tech giant;s index when you want to gain Internet user's attention fast.
Google Posts let businesses get right to their key message with real-time information. After you have logged into your local listings, you can communicate a post that is advisory, promotional, a how-to marketing message, answer typical search questions or whatever. While not all business categories are currently available, but if you are wondering why or long to see one that better fits your company, you can ask Google. Google appears to be favoring support for business chains with more than 10 locations or more.
The main criteria for using Google Posts is that your businesses must already use the Google My Business (GMB) platform. The new Post feature gives users creative ways to engage with consumers by providing them with timely information such as new service or product promotions, or the opportunity to promote content blog posts. You can add any content you choose, between 100-300 words in length. Posts will appear directly on your Google business listing and Google Knowledge Panel, where up to two shows at a time. They are an ideal way to utilize the mobile search algorithm. Customers can simply tap to read your full posts and share your post with their peers and family directly from Google.
At first blush, some confuse these Posts with Google+, but they are different and created separately. The difference may be explained as Google+, now retired, was meant to more directly as a social network for active users to share back and forth; Google posts help companies communicate with Internet Users directly in immediate SERPs. They contribute to your digital knowledge graph and Google datasets.
4. Google Posts Make Bookings Online Easy
Shoppers and customers can book an appointment in less than a minute directly through your listing. If you are planning to start a new business, this is an easy way for a new customer by trying you out. Marketers can also track how many bookings you get from your Google My Business dashboard.
For a business that doesn't have a formal booking feature (like Reserve with Google*), or which to augment one, you can do so instantly within Google Posts. It is easier than Google's booking program. If you want to provide a way to easily schedule an appointment directly with your real estate agent, hair salon, or dentist, a reservation service is marketed through Google My Business.
To help your existing and new clients to book an appointment with you, Select "Book" and then add a link to your website's scheduling page or simply include your phone number so that it's a breeze to schedule the appointment. Google says, "you can expect to find more types of bookable services in the future".
This simple booking process can be the enhancement that drives business growth. iIf you are seeking to offer a fast, upbeat, customer-focused experience that will likely keep clientele coming back.
5. Google posts may Automatically Suggest Star Reviews
"In some countries, Google My Business now provides suggested posts to help you showcase positive reviews. These posts are automatically suggested based on 4 or 5-star reviews recently left for your business," the technology company announced on Twitter. In the same way that adding essential schema markup for reviews within your web content, your posts can be a place to highlight positive things that your clients say about you.
We have yet to learn just which countries this works for.
You may get suggestions for new testimonials to post when you sign in to Google My Business, or via email notifications. These posts are automatically suggested based on 4 or 5-star reviews recently left for your business. You'll be able to review and edit the post before publishing it."
6. These posts appear on the local panel and on Maps
As this Google feature is still relatively new, time will tell all the places where post content may show up. Because it is on the search giant's own platform, it is easy for them to catalog answers and pull at will. Wherever they do display, it only increases potential traffic to your website, which may boost sales, and will help you to engage with your audience.
7. These posts are automatically ready for voice-activated searches
In the smart speaker niche, Google nabs the market share of sales. In the face of increased competition, Google Assistant commands the highest percentage of correctly answered questions according to a 2018 study by Eric Enge in which they evaluated voice assistants. Google's proven outperformance along with its increasing market share makes it one of the most important to consider in your marketing plan. A fully optimize GMB listings is one of your best ways to ensure high voice-activated search results.
8. They are great promotional content pieces that work similarly to Google Ads.
Today, your business can make use of Google Posts to promote your products, events, and services. Given that this opportunity is free, why would you want to miss it? At some future time, this window may not exist for free. There is talk that Google will monetize it. Already, the company offers premium Google My Business listings to some business types, namely those in the home service business niche.
For promotional content, keep it shorter. For general types, you may have up to a 1,000-word count to utilize. Your web content is more suitable where using long-form content can be lengthier as long as it provides value. Basically, the core concept is to make content choices that fit viewers needs.
Things to Do and Not Do When Crafting a Google Post
What common mistakes should I avoid when publishing on Google?
* Don't wait if the option is missing. If you have lagged with filling in all the fields in your Google Business Listing, you may need to request it.
DO: Request to have the feature added. Google is pretty actively at ensuring it's available for all the enabled categories. If your missing the posts feature, here is the link to a short form to request Google Posts activation. Be patient and check the Google Advertiser Forum. A numeric Case ID will be assigned in the email subject line when you hear back. This helps if you have further questions.
* Don't look like everyone else. Utilize this space that Google provides to create Posts that nab a visitor's attention. The GMB Post is an ideal opportunity for you to connect directly to individuals who can see this post in your Google KnowledgeGraph.
DO: Make your message stand out with intriguing headlines and images. Incorporate your brand colors and look so that you are easier to come back to.
* Don't link to a generic product list. If your Post is talking about a specific product, then avoid making them click through too many pages to find it. If they click on a specific product post, then they most likely are already interested and can be sent to a page that fits that stage of the buyer journey.
DO: To encourage prospective buyers to find what they already want, link directly to your shopping cart or corresponding service page that matches what you're featuring in your Post. If you need help creating content, hire someone who is an expert in expert in guest post services. In early 2020, Google Posts were often rejected; you need someone who fully understands the guidelines, rules, and potential pitfalls.
* Don't leave your CTA bland. You can customize your buttons and make them fit your brand style and color versus the lazy way of sticking to out-of-the-box buttons.
DO: Be creative with your communications and your Call to Action button (CTA) you select to provide readers with a next step. When selling a product or service, use the "Buy" or "Order online" option vs "Read more".
* Don't waste key real estate with hashtags or keyword stuffing. They are not a top SEO benefit as some have stated. Hashtags have a place, but if misused to used too often, they quickly come across as spammy or confusing to the user.
DO: Try instead to feature an offer that your potential customers will love. Make first-time buyers interested in learning more about your business!
Don't misalign your post type. Slow down and match your posts to the best options that Google offers you. For example, an "Event" is more important to immediately provide a start and end date as well as location details vs a discount promotion.
DO: When your post's intent is to help a visitor to book an appointment with your business, choose the "Book" option and link to your website's "book an appointment" page. If you are seeking to increase your email subscriber list, select the "Sign up" option. Are you using the means to get the work out about your latest offer? Then pick "Get offer" and include details about that special offer or coupon. Use buyer language that is effective to encourage that potential customer to visit your brick and mortar store or buy products from you online.
* Don't delay getting started for perfection status. Your Post insights can start to acquire data and will be worth examining to reach that state of perfection. Note which topics perform better and watch for new Post features.
DO: Improve your local search rankings by claiming and optimizing your (GMB) listing. No fallacy should exist that claiming your Google My Business listing guarantees top rankings in Google search results. This opportunity to further build your GMB listings can certainly contribute and is praised as a lead local search ranking factor.
Know how to Leverage All Post Types
Currently you have 4 distinct post types to choose from:
What's New
Event
Offer
Product
There are few other specifications, so you're able to be creative with what you choose to share. For newcomers, Google makes it easy by providing suggestions directly from Google when you sign in to your GMB dashboard. Meeting milestones, and post-expiration reminders are sent via email notifications. You can include newsletter sign-ups in your posts.
Here is a brief description of each Google post type:
What's new posts: Posts that provide general information about your business. You can include a photo/video, link, CTA button, and other information. For example, a restaurant could make a post to promote a new menu item.
Event posts: Posts that promote an event your business is involved with or supports. Event posts require a title, start/end dates and time and may include a photo/video, CTA button, and other information. For example, a bookstore may advertise a local author's book signing or a book club meeting.
Offer posts: Posts that provide promotional sales or offers from your business. Offer posts require a title and start/end dates and times. A "View offer" CTA button is automatically added to the post. You can also include a photo/video, coupon code, link, and terms and conditions with the post. For example, a pizza parlor may advertise 20 percent off large pizzas for a week.
Product posts: Posts that emphasize a specific product your business sells. Product posts require a title and photo or video. You can also include a CTA button and other information. For example, an electronics store may promote a new phone for sale.
The Technical Details Behind Google Posts
With a 7-day lifecycle, Posts are intended for sharing timely updates with information valuable to searchers. Posts must be between 100 and 300 words, though only the first 100 characters will display within the Knowledge Graph. Being cognizant of truncation and sharing the most important information within those first 100 characters is crucial to delivering a high-quality Post.
* In addition to word content, I always include an image as users love visual elements. Google recommends a 700x525px or a 750×750px in a .jpg or .png file format, with 250×250 px being the minimum dimensions required, but they don't look as good.
* Short video files can also be used; animated GIFs are not supported at this time.
* Digital managers who share Posts may choose one of four call-to-action buttons at this time. Use the same ease-of-reading UX design features that you incorporate in your blog posts, such as bulleted lists and short paragraphs.
* Your Google My Business page can feature a maximum of 10 individual Posts at once. They are automatically placed in order of the newest to the oldest in a carousel format.
* You can create and share Posts on either your Desktop or by opening the Google My Business app.
* As soon as your Post is being generated, a preview button will be displayed on the top right. I always preview my post before publishing, even though the platform lets go straight to publishing. If you want to improve on its appearance, go back edit it before hitting publish.
* After a Post is published, you can still edit or delete it through either the desktop or mobile interface. The Post will be immediately added to your Knowledge Graph and Maps.
* Google will send you an email notification that your post is about to expire the day prior to its 7-day lifespan concludes. If it was a post about a date specified event, once the date has come and gone, you will be notified.
* As soon as a post's 7-day lifespan is up, while it is no longer visible to searchers, they are archived in your Google My Business account.
* Posts titles create an immediate context to help a searcher that is already familiar with your brand. If they are actively searching for information, but do not regularly receive news from you, this can act as a micro-moment. Align the best CTAs to match the intent that your title conveys.
* Businesses that have multiple store locations will do best by regularly sharing Posts specific to each address.
Like other social media channels, Google Posts lets you humanize your business and interface with potential customers via short messages. The biggest difference between Posts and social networks like Facebook, Instagram, and Twitter is that there is no need for you to amass a following. Rather it is fueled by Google search volume.
* Integrate your Google Business Posts with regular social media posting and fresh content curation. It takes planning (consider a Google Post Calendar) and testing to fit the way searchers prefer to engage your business and go along with the 7-day post-life window.
* You can update your published Posts daily if more up-to-date information is needed. Or simply create back-to-back posts. Just remember, only your last two posts will be visible in your knowledge graph.
* One quick tap on the Call Now button will trigger a phone call directly to the primary phone number used in the Google My Business listing. No way exists for businesses to switch the phone number associated with this button, which means today marketers cannot use a tracking number. Be mindful that exceptional customer service over the phone matters, because the customer may be prompted by the system to leave a review at the end of the call.
* Keep new Posts coming and past posts updated with fresh details and it will urge users to rely on your website for valuable answers. When potential shoppers interact with your listing more often, it is likely to trigger one of the 8 key Google local search ranking factors. A notable success in click-through rates driven by your GMB listing to your website is judged as a favorable behavioral signal.
* It is possible to generate custom URLs for your Post's link buttons in order to view in Google Analytics when someone lands on your website or takes an action (like filling out a contact form) after clicking on a Post link.
How Google Post Insights Work
We had 2.61K potential new clients who viewed our Google My Business listing organically in one month's time.
Post Insights let you see how users are viewing, clicking on, and the percentage adjustment in the rolling period. The insights rolling period includes the most recent 7 or 28 days and can have a gap delay of up to three days. Your Posts' summary is located on the Posts tab of your dashboard. Assess why a change in views may have occurred, you can opt to view more insights on individual posts.
Should one of the following happen, your percentages won't be visible in the summary:
Your posts didn't received a view
You haven't create any Google posts yet
Your percentage change is greater than 99.99%
Like other Google products, posts integrate with Google Assistant. Google Posts Google Assistant SDK Developter
"The SDK allows you to capture a spoken query, for example 'what's on my calendar', pass that up to the Google Assistant service and receive an audio response." – Google
Why Google Posts are Part of Your SEO
They are a great way to boost your overall SEO efforts. By posting to Google, the search giant immediately has that content in hand to serve up in SERPs. Our experiments so far also conclude that you generate more organic clicks as people want to read their full content. You have options to add CTA buttons. Those provided are the springboard where users take action within each post.
Ways that Google posts support your SEO efforts:
Organic clicks on CTA buttons in return will build up your page rankings.
Increases direct traffic to additional web page on your site.
You can connect a post to a form that gleans user information.
Invite them to leave a Google Product Review.
Because this content is quickly indexed, it is probable that they could eventually be rolled into traditional organic search results. Whatever occurs, today you can make use of this feature to gain instant publicity with the consumer public by making it a routine to post.
Foremost, Posts give you the means to bring people from Google Search to your own business website. Once on-site, they will read your carefully prepared content in full. Content derived from Google Posts has been appearing in listings for businesses in the Local Pack and Local Finder as well.
Option to "View previous posts on Google"
Some local businesses may find it hard to not skip a beat and miss getting a Google Posts done as soon as a previous one expires. In this scenario, Google is displaying a link near the bottom of local business knowledge panels that says "view previous posts". Readers have only to click this link to view your previous posts.
If for no other reason, I find it handy to "View previous posts on Google" so that I chose to vary my next post after having that quick refresher.
Here is a screenshot that you can click on to enlarge: For now we know that Google is testing it. Time will tell if it morphs into something else or stays.
How Google Posts and Voice Engine Optimization Mix
Google Posts is quickly being regarded as one of the most important components of your SEO, voice search optimization, video marketing, and overall content strategy.
It is predicted that by 2020, 50% of searches will be voice-activated, meaning that it is important to include Google Posts in your Voice Engine Optimization (VEO) planning. Voice search is 3x more likely to be conducted on mobile over the sum of other devices. In mobile voice searches, you're given the option to view the top listing results (1 – 3 results, depending on the device). By including a compelling image and optimized content through Posts to your listings, it will be easier for potential customers to find and do business with you over a business less prepared.
In the smart speakers market, Google is credited with 26.9% of the digital market share. This represents a notable climb of 7.6% over the previous year in the face of stiff competition. Google Assistant was found to have the highest volume and most accurately answered questions according to Stone Temple's 2018 study which resulted in the rating of voice assistants. Google's ability to outperform competitors and its increasing market share make it one of the most important voice assistants on the market. This means that if you optimize your GMB listings, it gives your business a chance to win more voice search results from content in your Posts.
Eric Engie stated in his April 23, 2018 article that "Google Assistant still answers the most questions and has the highest percentage answered fully and correctly".
Measuring Post Interactions Toward Your Business Goals
To accurately compare the time you spend between Posts and social media posting, we create our own spreadsheet to measured against social content impressions, while Post insights provide engagement metrics that can be compared to clicks and website visits taken gained from social content. Specific social media user actions, such as Twitter likes, LinkedIn comments, Facebook shares, messages, or retweets, really don't match up fairly to any Post metrics provided currently by Google My Business. Include your evergreen content in your Google Listing Strategy.
Where Posts On Google May be Headed
More ways to gain immediate visibility for your products and services in Google Posts:
Last week a few blurps surfaced that two new Google My Business features (currently in beta), are being tested: 'Add Product Collection' and new GMB Insight's data, 'Branded Searches'. Reportedly, this is what tests look like. We'll continue to watch and role this in once when feasible for more changes to show up in snippets.
Rumors of potential for Paid Promotion for these posts continue to surface. It remains a guess at this time, along with speculation that Google will introduce more paid features – but not just for Posts. Knowing how innovative the search giant is, Posts could be rolled into other advertising products in the future. SMX Advanced hinted that the company may announce a new ad product promoting businesses in the coveted local 3-pack Map search results. Maybe paid placements featuring Google Posts will encompass promotions or messages meant to entice people to click the paid content.
As more devices pop up and current ones advance integration with the Google Assistant, Android operating device system and Google Home, may come up with Post-specific features. What we do expect is to see Google Posts continuing to offer opportunities to help businesses show up in local search and introduce your products with video content.
Look for this tying into Google reviews that clients post.
The "Post" is a recent enhancement. Why not jump in, if you haven't already, and get your Posts displayed front-and-center in your business' Knowledge Panel? Consider it as a core opportunity to connect online with new potential customers or clients who need your services and products. Google is making their Google My Business program richer than ever. Since its conception, Google has added great features that make your local business listings robust and valuable.
After a searcher clicks on your Post, it expands into a stunning ad-like box that will surely nab visitors' eye focus. You can pay for marketing in GoogleAds; at this time you can take advantage of Google My Business, the Knowledge Panel, and to complete your full range of ROI and traffic directly on Google real owned real estate, use Google Posts. This gives marketers more control over what readers see when they Google a brand or local business.
Different people engage with different types of content with different responses.
If you can gain additional free visibility and actionable content in front of your audience, why not?
"Posts are displayed as mini-updates in a carousel as part of your knowledge panel, although they expire after seven days. As with a standard social media post, you can add media, some copy, and a link to a website. It's always a good idea to include an image but be careful of them being cropped within Google Maps. It's therefore worth checking how the image formats on both desktop and mobile." – Jessie Moore on Search Engine Watch
Services to Post on Google for Your Business
It is challenging to know what questions people are asking and how to write in their language unless you are emersed in it. It will likely take a posting schedule and consistency to win visibility over your competition. We are both present and passionate to help you show up and win new customers from Google SERP real estate.
Hill Web Marketing's Google Post Services Include:
* Semantically prepared information
After getting to know your business, location, goals, competition, page rankings, website content, along with your target audience, we can then create content that we know your customers and potential buyers are interested in. An agile approach to marketing is best as both consumer preferences and new features come along.
* Enriched with custom media
In partner with you, we will choose custom images, short video clips, or animated GIFs for every Google post to gain visibility that viewers relate well to.
* Consistent content creation
W'll publish 8 custom posts per month (100-300 words each), which include calls to action and/or links to related content on your site. Use natural language to align with how consumers talk in your post content.
* Customized Results in your Google Knowledge Panel
Each new post provides a center-stage call-to-action that is highly visible in Google search results. You control your voice, offer, and own your SERPs.
* Post Insight Reports
Using your Google My Business Platform, we can see precisely how many impressions each Google Post gains along with how many clicks the CTA is attributed with.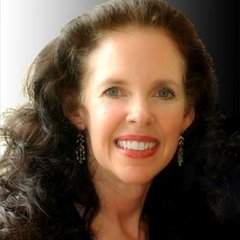 At Minneapolis-based Hill Web Marketing, owner
Jeannie Hill
is passionate to provid you the best ways to gain reach and visibilty
through carefully crafted messages, Google Post that reach your audience directly in the Knowledge Graph, and give readers a way to immediatly connect with you
.
My residence and place of business is in the
Minneapolis

,

Minnesota area
, providing both in-state and out of state US services.
Hill Web Marketing digital consultants can create a tailored social media marketing plan just for you. Call and request a free consultation and we'll get right on it.
651-206-2410
Conclusion: How to Maximize Google Posts
Posts are evidence of Google's continued commitment to make it easy for users to source relevant content and get answers to their questions fast. Businesses and brands are right there in the picture with this tool to engage clientele. Posts make it easy for you to align your SEO, SEM, and social media marketing efforts. If you really blundered, or wish to delete a post after publishing it, just click on the post and select "Delete." Take advantage of new features. For example, use the new Automated Messaging's FAQ feature in Google Business Profiles.
Every great Local SEO strategist today needs to include current, enticing, and relevant content. Utilizing Google Posts is a perfect way to draw attention to your GMB listings and deliver location-specific updates to your ideal audience. If you are nodding "yes" to considering this for your company's local search presence and get more leads, we are ready for you! Posting your content right on Google is an ideal way to use Artificial Intelligence to complete in the latest search trends.
Contact Hill Web Marketing today for more information on how to get started with Google Posts!
* https://www.google.com/maps/reserve/