A Guide to SEO Google Ranking Factors for Digital Marketing Success
Updated 7.7.2022
The ultimate goal of all SEO efforts is to generate online leads and make money. It is important to understand how Google crawls a website, and decides to rank its content.
What's Your SEO strategy to Keep Up in Google Search Amidst Google Ranking Changes? Our guide is designed to create a clear path of action that anticipates SEO Google ranking changes. Aligning with search intent and answering your audience's top questions continues to be important. We present them in a step-by-step manner, attempting to list them in order by priority and in a logical sequence. You can use this article as a roadmap to achieve a website that is search engine optimized and well prepared for expected changes in Google Search.
Google tries to imitate common sense with its algorithms. If you use common sense to build your links and follow the tips above, you make sure that the links to your website will count in all future updates of Google's algorithm. By comparing the results in your SEO Progress Reports, one reasonable approach to improving your SEO for ranking better, you need to understand your user behavior on your site, the quality and helpfulness of your content, and much more.
How Does Domain Authority Influence Page Rankings?
Some have come to assume that Google ranks or trusts websites based on "Domain Authority," when that is actually a metric Moz created. It can be useful for benchmarking progress, but it is not your key indicator of success.
Correlation studies are useful to tell digital marketers which pages and some properties of URLs Google is favoring in SERPs. Use it as a focal point to steer your own experiments. But one or many correlation studies can never be a substitute for understanding your datasets and user's personal experience on-site.
The only proven way to identify what increases page rankings is to identify specific strategies, implement them, measure and watch the results. If that SEO strategy reliably follows with ranking increases, it is one you should continue using.
Worry Less about Google Ranking Updates and Focus on the User Experience
Know what other priorities are more important than monitoring SEO Google ranking changes
What is clearly changing is the percentage of messages about implementing schema structured data so that search bots can match web pages better to reward search intent. Google is publishing fewer posts about algorithm updates these days, and asking SEO's to improve their content more for users and users' mobile device preference. Remember, people look for articles by trusted and expert authors. A search engines evaluate an article's authority partly by who wrote it.
Key contributing panelist Marie Haynes and Preston at this year's SMX conference spoke about major page ranking swings and pointed right back to site owners and web designers. Often we are tweaking our sites here and there to create stronger visual appeal for site visitors, which are important, but may decrease traffic, as well as analytics adjustments, plugin issues, incorrect schema implementation causing a manual penalty, and more. Likely, ranking fluctuations are less about Google changing their algorithm, site quality, and more likely that someone else provides a better solution or even that we broke the site.
Addressing questions about a possible July 9, 2017 update behind page ranking changes, Marie said, "there appears to be a core quality update on this day. A few people said that they saw reversals of changes that happened on June 26, 2017. Others who saw increases on June 26 saw no change on July 9. It sounds to me like this is a tweak to the way in which Google assesses site quality."
FREE SEO Guide for Digital Marketing Success in 2018
To assist businesses with the continuous updates in Google algorithms and developments in search engine optimization (SEO), Hill Web Creations offers these effective ways to come up with a improved chances of ranking web pages higher. Our easy and useful SEO techniques are beneficial for small to large-scale website owned across varied industries, personalities, and digital marketing intent.
Our SEO guide is free, no sign-up required, and we have designed it for those who don't have thousands of dollars to spend. SEO Optimization is the website search engine friendly manner to go about a cost-effective way to obtain high-quality traffic to your website. Gain visits from interested prospects in whatever it is that your company does.
15 Strategies in our Guide to Succeed in the Midst of SEO Google Ranking Changes
1. Focus more on E-A-T along with building a strong backlink profile
2. Make sure your web content is SEO friendly, meaning relevant to search queries
3. Keep up on changes in algorithms like RankBrain
4. Combine earned search with paid search
5. Strive to improve your organic CTR and Keyword Positioning
6. Review your anchor text
7. Use your JavaScript correctly
8. Lower unnecessary high site load speed
9. Build up your overall domain authority
10. Lower bounce rates
11. Add social media integration
12. Avoid duplicate page issues
13. Prioritize SEO tasks for mobile friendliness
14. Reward Visitors with Trusted Facts and Statistics
15. Implement Schema Markup
1. BUILD A STRONG BACKLINK PROFILE
Repeated we hear SEO experts iterate that links are one of Google's top important ranking factors.
Backlinks that point to a website and its web pages have been in top three ranking factors for years, according to many experts. Google's new machine learning technologies called RankBrain and the use of Natural Language Processing focus more on providing content with an excellent user experience. Links can have positive and negative effects on the rankings of your web pages. While many have found in page years that backlinks were cornerstone for effective SEO, it is changing but still matters today. Today, e-Commerce sites gain notable visibility by implementing product schema. This article helps you to get the right links that will help the search engine rankings of your site.
When exact match anchor text reaches a percentage that is over a certain threshold, it may indicate artificial link building. There are so many ways nowadays that algorithms can determine poor link building. What take on risks with black or gray hat SEO?
Google's ability is super sophisticated in ranking websites. Google wants to see that you cover in detail the topic you are addressing. Build pages that optimally cover users' questions in an eloquent way that compels them to engage your calls to action; you can be regarded as a niche authority. .
Inherited site ranking factors
We have all heard stories of new domains used for high-quality and valuable sites and the frequent practice of old domains used for spamming. If you buy a site that has ranked well and changes out a significant portion of its content, the ranking will not carry over. Domain age and registration length are their own are unlikely to have much impact on rankings. Probably, older domains may benefit from other factors, such as backlinks, etc. However, if the seller later removes backlinks or a domain had a bad history of rank drops or spam penalties, Google may negate the backlinks still pointing to it. And it's possible that a domain penalty might be passed on to a new owner.
2. SEO WEB CONTENT
There is a tremendous correlation between long-form content and how users interact with your page. But it is not about wordiness; it is more about topic relevancy and topic expertise. It is about relevance and gaining personalizing search results. Material that people are looking for and how search engines match that particular query. For Google to understand what you are really about, you need to cover topics in-depth and have references found to them across the web, such as in social media posts that have engagement. When they are confident from sufficient content length that the page offers valuable information, you can expect to be rewarded more often in SERPs. Decipher from your Google Analytics and other data that interprets user engagement on your site what to establish for new content areas.
For the SEO experts who think that time on page impacts SEO, then it makes sense that interested readers will stay engaged longer if there is considerable content to consume. By leveraging predictive data, you can determine the content that most users tend to crave. Then identify top questions consumers are asking and provide a concise solution that is easy to follow and discoverable in voice search. Question answering content should be a priority in your mobile content strategy
Craft content that will offer longevity and has legs under it that can garner traffic. That means "skyscraper, evergreen content with continual refreshes and updates and repurpose-full abstractions and visualizations. These will get content marketers off the QUANTITY merry-go-round, attract links, and welcome traffic for a long time to come," says Michael Stricker of MS Designs.
4 Ways Google may Judge the Quality of your Web Content
1. If the page's content is simple and straight to the point of its topic, and the average web surfer engages actions on the page, that's a win.
2. If the page can be determined as having interesting content, like a list of how-to information, valuable video content, an infographic, relevant quotes, downloaded material, etc., then it may rank higher than others due to sufficient content. It should be easy for users to find via great site architecture.
3. When the content relates well to the overall website's theme and industry niche, it is easier for its individual pages to be considered valuable.
4. If the content is fresh, in-demand by users, and offers a unique and compelling approach to the topic, it is of greater value. Web sites that rely more on curated content have a tough time competing with this.
3. FACTOR IN RANKBRAIN
It has been recently suggested that RankBrain is the third highest-ranking factor. With the Internet being flooded daily with new content, Google is seeking to reduce web pages from its results that miss providing the highest-quality content. Simply put, they mean to please users who use Google Search to gain the most relevant answers to their queries. Marketers must work harder to win precious visibility on the shrinking organic SERP space. This visibility is often gained by implementing all essential schema markup.
To rev up your SEO for the RankBrain algorithm, use semantic core keywords. This will help your website gain expanded opportunities to communicate with others. Think about the words users would enter into a search query to find your pages; include those words on your site with an easy-to-follow structure. Scale your site with Semantic keyword phrases that are deemed relevant by search engines. If your webmaster isn't on-board with new ways to use keyword intent, search engines may be sending considerable levels of web traffic to your competitors.
When using your business's initials or acronyms, you may be missing a high volume of chances to be SERPs. RankBrain matches intent better and needs not to rely as heavily on the exact keyword match, which is good for you in that it trims useless traffic. Take a new approach and get your mind around the intent of searchers and know their path to purchase well. Use long-tail semantic phrased keyword content to nurture them at every stage in their journey to becoming your customer.
With so many results to choose from and web pages multiplying like rabbits across the web, people have to evaluate alternatives and make decisions about what to click on. Semantic search can distinguish your site and help assure visitors even before they arrive that your business is the best value for their time.
4. COMBINE EARNED and PAID SEARCH
Whether a person arrives on your site from conducting a voice search or clicking on a paid ad, once they are there, it is about the user experience. Be cognitive of accessibility and click depth.
"In general I'd be careful to avoid setting up a situation where normal website navigation doesn't work. So we should be able to crawl from one URL to any other URL on your website just by following the links on the page.

What does matter for us a little bit is how easy it is to actually find the content. So it's more a matter of how many links you have to click through to actually get to that content rather than what the URL structure itself looks like."
On its own, PPC advertising gives you instant but temporary results. SEO on it own offers enduring but results that take longer to see. Collectively, both earned and paid search marketing tactics should complement each other. Both are stronger when interwoven into marketing efforts and will provide a company with both immediate and ongoing results.
Both organic SEO and paid advertising give users more choice as to what they choose to click on. Research conducted by Bing reveals that the top organic listing obtains 60% of the clicks, but the top organic listing combined with the top paid listing for the same brand won 91% of all clicks.
We see more proof that validated a long-held opinion in the SEO world that Click-Through-Rate (CTR) may be a stimulus in organic search ranking. An article titled "16 SEO Experiments That Will Change The Way You Think About SEO by SEO Sherpa contends that "clicks may influence Google's results more directly than previously suspected, that Google may have tightened their criteria around this particular factor". By aligning SEO and PPC together, you can appeal to more buyers, expand your online authority, and benefit from the multiplication of your profits.
5. IMPROVE CTR & KEYWORD POSITION TRACKING
Getting savvy about your CTR and Keyword Position Tracking can pay higher than you may have imagined.
While Google doesn't provide anyone with a Quality Score number for organic search queries, you will leap ahead if you can assess what web content is above or below the expected click-through rate. Once you determine which keywords are most likely underperforming compared to the expected click-through rate, you can make the needed adjustments. Optimization of your site to offer a quality user experience isn't limited to SEO. It has everything to do with your CTR and conversion rate, and how you compel prospects into and through your sales funnel.
Download all of your site's query data from your Google Search Console to discover how CTR stands in comparison to the Average Position for the search queries you rank for organically. Search queries under your average CTR are the ones you need to revamp to avoid drops from future RankBrain updates. Conversely, the queries that score highly are most apt to see improvement from future RankBrain updates.
Now strategize and prioritize your SEO optimization efforts according to the most important, most at-risk pages on your site. To gain better results you want, it is vital to trump the expected CTR for a given organic search position. Optimize your keywords for relevance to stay alive and competitive. Update your SEO techniques quickly so that you can engage site visitors better. John Mueller re-affirmed that a keyword in a page's URL was a ranking signal. But he qualified it by saying it's insignificant compared to other ranking factors and advised against changing already ranking URLs only for the reason of having keywords in them.
"I believe that is a very small ranking factor. So it is not something I'd really try to force. And it is not something I'd say it is even worth your effort to restructure your site just so you can get keywords in your URL." – John Mueller
6. REVIEW ANCHOR TEXT
This is a great way to let search engines know what you found of value in the page you are linking to. It shows a human element to the machines when that anchor text uses natural language. The way bots get their information is interesting. There comes a point where too much and too often exact match anchor text to the URL moves too far from natural language. Manipulating anchor text too much and too often for the sole purpose of affecting rankings can easily be deciphered by savvy algorithms.
There are times that how anchor text is worded in a link has more to do with its relationship to the meaning of the page, than matching keywords exactly. Your linking structure can come across as over-optimized by using the same two or three anchor text formats within tons of links, none of which would follow natural conversations. It is best to leverage query entity research for keyword optimization.
This can become a common problem with batch submissions to online article directories. Rather, the distribution of news articles should include spare use anchor texts as links and be carefully threaded to the topic and page that is referred to.
It doesn't appear that a site might get devalued or penalized due to a page's – or that of a typical blog's – outbound links and anchor text as long as decent and relevant sites are referenced. Matt Cutts once indicated that something like this isn't of primary concern. However, sites with spammy content that point to often to non-relevant websites, all by anchor texts which look natural, clearly miss what SEO is all about.
7. JAVASCRIPT
GoogleBot knows how to execute your JavaScript to match user searches. Thanks to RankBrain and Semantic search, it knows how to decipher content better. Don't make your headlines and titles sound weird just to include a specific keyword. Make it compelling, natural, and set up properly. Use the exact keyword in your title tag, but keep your language natural.
The loading and executing external JavaScript has an influence on SEO. Try to place your JavaScript files below your body content so it starts to display to the reader while these files are still loading. As page load time affects SEO ranking, combine these files as much as possible; the browser will do a faster job of rendering the page if they have fewer files to open and parse while doing so.
Content and proper correlations are important for accruing links and shares. Additionally, use images and SEO structured data markup to help your site. Boost your domain authority by gaining links from related sites. You don't want a searcher to abandon their search and effort to read your content because so many JS files end up making the page too slow.
8. GUARD AGAINST HIGH SITE LOAD SPEED
If your site speed is super low, then address it to meet the dawn of Accelerated Mobile Pages (AMP). Mobile devices are faster themselves, so the idea of site speed may be resolved as they are on faster connections already. If everyone moves to the high-speed Internet all the time, then web designers will need to worry less about site speed.
As individuals, we tend to be impatient when it some to search. Few are willing to wait for a slow-loading web page. It can try the nerves when searchers have a different expectation. Many prefer switching to another competitor's site when it loads too slowly. Time is worth as much as money and spending it needlessly isn't the better path to a successful online business. Internet shoppers expect websites to load in under two seconds. And consider how quick of a response someone may need that is triggering a voice-activated medical search.
A survey of 1,048 online purchasers by Akamai and Gomez** discovered that 47% of participants expect a web page to load in two seconds or less, and 40% will abandon it if it takes longer than three seconds. This is of key importance as consumer expectations rise and they desert a search before it completes, you missed a critical moment when you could have offered your well-designed website to someone.
While load speed may well depend on how you have crafted your pages, the issue could be related to your server. Ian Bowden wrote on July 13, 2016: "this is the hardest to diagnose and the most complex. In one instance I encountered, a client's rankings periodically dropped as a consequence of empty markup being served to Googlebot, due to a broken caching function. For this particular diagnosis, speak to the team responsible for the server and check the server logs for any unusual errors. The "fetch and render" function within Search Console enables you to see what is served to Google when it makes a request for a particular page".
9. BUILD DOMAIN AUTHORITY
Backlinks show interest in a page or site. However, domain authority includes your history in search results along with linking structure and inbound links that validate your site. The more authority your site has, the more often Google will crawl your site. Once it is crawled, the second they revisit it you may see a difference, but it most likely will be seen over days. Remember that the more Domain Authority you gain, the more likely search engines will favor your website. The days are past when Google would rank a site that had high PageRank. Now that factor has become less useful. Rather, it's about backlinks, content, RankBrain, getting your business in the local maps pack, and proper SEO factors. A domain that has properly built up its authority over time will do well.
Google relies upon a ton of processing power to roll all factors in, especially for the newer site. Take a long-term approach.
10. LOWER BOUNCE RATE
If people are bouncing really quick away from a specific page, it can clue the content writer into the possibility that their use of keywords could be better. If users spend time on the page versus hitting the back button, it indicates user engagement. In the land of the blind, the one-eye guide is king. Namely, the click-through rate of your organic results and engagement on a page. Marketing research on user click-through rates can help determine user preferences and lead to better search quality. Internet user behavior factors contribute to building a site's digital authority.
When you see a significant increase in your site's bounce rate on your landing pages, it's a signal that your site needs a thorough review of its content marketing strategy and perhaps a serious redesign. Use fun images, subheadings, and bullet points to make your articles easier to read. If you are using popups, try eliminating them for a period of time to determine if users found them annoying and would leave.
11. ADD SOCIAL MEDIA INTEGRATION
Some of the social signals can help build your brand awareness. More importantly, this area has a lot of SEO confusion. While there may be a short-term association with rankings, it may not last. If you do gain a ton of likes on Facebook or Twitter shares, for example, after 3-5 days, the advantage commonly disappears. A healthy backlink to the content of your pages is a better fit for current algorithms. Make it easy for both site visitors and search engines to find your business. This could mean sharing your top content with your social media followers or linking to it from your own or third-party websites.
The general interest that you gain, mentions, links, shares, etc., help establish that your business is relevant to consumers. Over time, it is important to decipher what gives your site a burst of web traffic, and what sustains its value in the long term. A holistic approach to engagement signals can help you make better web pages that offer the solutions that your site visitors want. Use your Google Insights to glean a better knowledge of how this platform is boosting your sites SEO relevance by driving interested traffic to it.
12. AVOID DUPLICATE PAGES
Marketers who have moved to https and then run into duplicate content issues, the extent of it should influence the priority assigned to it. If it is a low percentage of your web content, Google is quite forgiving of it. If you now have two of every page, move quickly to remedy the issue. Google's push to make HTTPS a standard on the web, maybe influenced by its advertising features for e-commerce sites, where it perhaps matters most.
You want each page to stand strong with its own merit and well-researched and laid out topic. The following advice comes straight from Google*: "Provide high-quality content on your pages, especially your homepage. This is the single most important thing to do. If your pages contain useful and unique information, their content will attract many visitors and entice webmasters to link to your site. In creating a helpful, information-rich site, write pages that clearly and accurately describe your topic."
13. SEO MOBILE FRIENDLINESS
Internet users are indicating that they prefer mobile Google searches officially over searching from desktop computers. Therefore, place your communications where users are, which means that your website needs to be super mobile-friendly. Your search marketing workflow should include a strong mobile-friendliness approach in future planning, as this aspect now plays a role in your rankings. Updating your website for mobile-friendliness is no longer optional, it has become a necessity.
If your business is aware you need mobile visibility in search results, then mobile SEO may need a higher budget. Engage an expert who can read and interpret your Google Analytics reports to understand users who are coming from mobile devices. Fix all mobile-friendly errors as quickly as possible. Conduct mobile keywords research and then step up into the world of AMP (Accelerated Mobile Pages).
Google continues to introduce new or improved tools to test a website's mobile-friendliness and page speed for both desktop computers and mobile devices. The Google Search Console Core Web Vitals report informs businesses of what they can do to gain improvements.
Here is what the "Test My Site for Mobile-Friendliness" tool reveals:
• Mobile-friendliness: This is a quality-based score that tells you how mobile customers will experience your site when browsing from a smartphone. To be mobile-friendly, your site should have tappable buttons, be a breeze to navigate from a tiny screen, and have your key information upfront and center.
• Mobile speed: This is the amount of time it takes for your web page to load on a mobile device. If the individual conducting the search query is kept waiting for a lengthy time, they'll move on.
• Desktop speed: This is the amount of time it takes your website to load on desktop computers. It takes more than just a strong web connection to load quickly; the elements of your website also determine load speed.
14. USE TRUSTED FACTS and STATISTICS
Users engage web content is chock-full of interesting facts that are backed up by documented statistics. This becomes increasingly important when a new visitor to your site is seeking to establish your credibility. If they are not well-versed on the topic or your business nice, they may not be able to feel confident enough to move ahead with a phone call or purchase. By offering credible references, case studies, or supporting facts by a third party, your web page's trust factor may win the added boost it needs to convince that visitor.
By knowing what is trending with shoppers and web surfers, it means you can craft pages that answer those queries. Published facts and statistics take a high-level approach over opinion. One example is that when a marketer is aware that Google accounted for nearly 40% of all U.S. digital ads spending last year, while Facebook's share was about 8%, as stated by www.statista.com. That fact alone offers substance to a business decision to spend more on digital advertising. Researchers found that colored visuals increase people's willingness to read a piece of content by 80%, and it is more believable when supported with facts. Ronkot offers a good list of Local SEO Ranking Factor Statistics and infographic.
15. IMPLEMENTING SCHEMA MARKUP
While today Google states that schema markup is not a ranking factor, it has an indirect impact. Schema helps search engines recognize what your online content is about and uses that to match web pages to search queries. If users find your content better, they are more likely to click on it, and CTR impacts rankings.
Crawler friendliness is a huge new Google on-site ranking factor that many are only recently identifying. It's especially important to gain visibility in Google search features like Quick Answers and Rich Card that rely heavily on machine learning. Structured data markup is useful to describe "things" and "properties" on your website, and that intern supplies the details needed. Add facts to build credibility and make them easy to locate with Fact Check Schema Markup.
Failing to Plan Your SEO Strategy Is Planning to Fail
Stay current with new Google patents and algorithms that update how web search results are ranked.
For example, identifying common co-occurring elements is explained in the Google Patent US 11,188,544 B1 (11.30.2021). It also provides a disclosure that includes systems and techniques relating to ranking search results of a search query. This may "output the measure of relevance to a ranking engine for ranking of search results
including the document result, for a new search corresponding to the search query".
In our experience helping businesses in many niches optimize for Google SEO rankings, we've also found that most businesses don't have a digital strategy (or often a marketing plan of any kind) in place. Unfortunately, smaller local businesses most often are the ones feeling behind. Micromarketing budgets require a finely-tuned ROI, but cutting corners will typically produce weak results in search marketing and strips the upkeep that is needed for continuous changes.
Certainly, the digital landscape is evolving at a dizzying pace. New digital channels, devices, and marketing opportunities are either emerging or changing so fast that most businesses simply feel overwhelmed. Those that strive to keep up frequently have an ad hoc approach and simply dive in at a hope-for-the-best tactical level and toss precious funds at SEO, PPC, social media, and content marketing. Having correct technical SEO is no longer an option if you want to be competitive.
For many, this fly-by-night approach fails miserably — and digital marketing or Google itself is questioned as not viable. This leads to businesses becoming more out of touch and sinking fast in the ship of yester-year's SEO methods. A call to business owners that are already multi-tasking at a fast clip – let us help you. We already know the way.
How to Track Website Mobile Rankings
Knowing where you rank on mobile is now even more important. Using your Google Analytics, you can monitor location-aware data to see where your site viewers are coming from. By using the location parameter in tandem with the device parameter, SERP Metrics let marketers check each keyword ranking across multiple geographic locations for a better assessment of what real users see in the SERPs. Knowing how your web content ranks and following device use offers high-value insights from your most important data. You need an ideal SEO roadmap and effective strategy.
How your business ranks digitally is different from one geo-location to another. Local business schema helps inform search engines of each business location. Understanding positioning in real-time for your top targeted locations is very helpful in the search engine optimization process and for prioritizing digital marketing activities. Too often we see someone conducts an SEO campaign and yet fails to follow up after identifying the way your website is ranking on different search engines by implementing updates. The complex keyword prospecting process is best with a fluid and ongoing approach to gain savvy marketing strategies and positively benefit from Google ranking updates.
To determine core local ranking change or simply when Google addressed spam issues in the local index, stay close to industry SEO experts reporting on the topic. Start here by hearing what Google's John Mueller has to say about website ranking factors. To come with a clear strategy in the midst of a lot of changes in SERP rankings, identify fluctuations when spam is no longer ranking as well in local results.
Top Search Rank Tracking Tools
Here are a few of our favorite tools that help to understand changes in web page rankings:
* Mozcast
* SERPs Rank Checker
* SERP Metrics
* Alogoroo
* Accuranker
* GEO Ranker (www.georanker.com)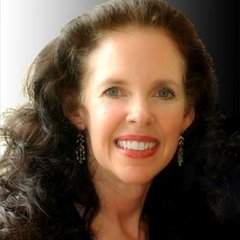 Hill Web Marketing's owner
Jeannie Hill
is proficient in:
earned search, search engine optimization, and PPC to stand implementing SEO changes. Expertise in Google's SEO guidelines, ranking diagnotics, and optimizing for user engagemet to improve site rankings
. I enjoy residing in
Minneapolis

,

Minnesota
, where I provide digital marketing services to the metro area and beyond.
Summarizing What You Need to Rank Better
More SEO Google ranking changes should be expected. Search, like people, should continually improve.
Request a comprehensive SEO site audit that includes top-level on-site SEO issues as well as off-site SEO issues. Fix any product markup that needs updating. This is the best way to decipher what your current digital impact is on your brand and domain authority. This type of SEO audit will include some basic technical information, as well as checking for schema markup, and a thorough breakdown of key factors affecting your position and trust factor with search engines. A free audit can be obtained but is not a comprehensive site audit along with the needed recommendations that make it most useful.
Google will only give you search traffic if you are doing SEO right and following their guidelines. If you ask why I say Google, there is one main reason as is well reflected in a comment by Shareaholic: Google alone sends nearly 17 times the amount of visits Yahoo, Bing, Ask.com, and AOL send to publishers, combined!" At the same time, the above SEO strategies will benefit your website in search ranking with any of the major search engines.
Hill Web Marketing is a Minneapolis digital marketing agency offering specialized services to help businesses establish their online visibility and ultimately to increase revenue and return on investment.
In order to know just what to do to improve your online presence and keep up with SEO Google ranking changes, order your SEO Website Audit Today
* https://support.google.com/webmasters/answer/40349
** https://www.akamai.com/us/en/resources/visualizing-akamai