How to Conduct a Consumer Behavior Data Analysis to Inform Your Marketing Campaigns
Updated 2.3.2023
Strengthen your community of shoppers with data sets that help to understand user behavioral dynamics at the SERP Level.
Search engine marketers rely on datasets that model user behavior on a search engine results page (SERP) that captures click behavior, consumer attention depth, and user satisfaction for making better marketing decisions. Learn how to read a Consumer Behavior Analysis to help you connect fragmented customer datasets used to produce answers that may gain the position of visually rich features in SERPs.
Many businesses are struggling to make sense of so much data, and don't know how to glean timely and relevant insights on consumer intent. You can become smarter at delivering personalized experiences at scale by creating in-the-moment, cross-channel and cross-device experiences. Datasets resolve fragmented and hard to integrate data from across all of the technologies you may be relying on to reach your customers.
Make your content a winner for Google by moving from being keyword-focused to being more about things within your web content that have specific properties called entities. In doing so you can provide trusted facts that are useful for consumers who are trying to find answers.
Conversely, exploratory data analysis of e-Commerce data lets you, the Marketer; discover fascinating transactional patterns of each customer type and identify your evergreen content better. This lets you can be in step with online shoppers in your vertical.
One thing is clear as Google is paying more attention to the user experience, if the page loading speed is poor or the navigation isn't intuitive, you're opening the door for shoppers to have cause to go and explore purchasing somewhere else. You can trouble shoot related issues in your Google Search Console Core Web Vitals reports.
How to Identify Buyer Behavior of Individual Consumers
Digital marketers must lead examinations of the site's design, selection, implementation and management of how its business solutions are offered. This will keep your aligned to your overall business plan. The focus is to identify critical business processes and communication to improve. It involves envisioning how data technology can be used to provide better solutions that generate a competitive advantage. This is accomplished with a consumer-centric data-driven approach. It helps discover your level of positive consumer brand sentiment.
This article will help your business identify target audiences' purchase behavior. First, let's explain several key terms we'll use to conduct a Consumer Behavior Analysis.
What is a customer behavior analysis?
A customer behavior analysis is market research involving qualitative and quantitative observation of how customers interrelate and take action with your company's web presence. Both existing and potential customers are segmented into buyer personas at the start. This is based on their common characteristics and preferences. It helps you learn what consumers click on in immediate search results.
What is consumer behavioral data?
Consumer behavioral data denotes information produced as a result of buyer actions, typically e-Commerce behavior using a variety of devices connected to the Internet, such as a PC, tablet, or smartphone. Behavioral data tracks the sites visited, actions taken on specific web pages, the apps downloaded, the games played, or clicks coming directly from SERPs. Are they clicking your article in a Google Top Stories carousel? Or from a Google Business Profile post? It helps to know where user actions are taking place.
What is transactional data used for?
Transactional data is critical information that documents one or more consumer data exchanges, agreement or transfer that takes place between organizations and/or individual buyers. It is a special category of data as buyer transactions commonly have commercial significance and are useful to predict future transactional behavior. This helps businesses better align content and advertising with consumer's search intent and improve their site architecture.
In tandem, audit your website to find opportunities to use the results of your buyer behavior analysis.
What is buyer intent data?
Buyer intent data is used to determine the probability that a customer will purchase your product or services. With the sea of analytics and software available to marketing professionals, you can feel drowned due to the amount of data that exists to sift through. An agile marketing plan is required to keep up ever-changing consumer preferences.
What is consumer behavior?
Consumer behavior includes the data study of individuals, groups, or organizations and all the activities associated with the purchase, use, and disposal of goods and services. It takes into account the consumer's emotional, mental, and behavioral responses that precede or follow their purchase decision-making activities.
What are datasets?
A collection of related sets of information that is composed of separate elements but can be manipulated as a unit by a computer, according to a Google search.
JSON-LD Markup lets Businesses Feed Google Data Facts
When the subject of Google Knowledge Graphs (KG) emerges, search professionals often think of just Google, but they existed well ahead of Google announcing their Knowledge Graph. Artificial Intelligence (AI) is inherently linked with Big Data; it's the data science that empowers AI and any highly visible knowledge graph. When a webpage utilizes valid Schema in JSON-LD markup, JavaScript data arrays are created which contain semantic information about entities. This includes properties and relationships. In this manner, business is feeding Google data facts about the things it is indexing.
Take, for example, the concept of digital audio watermarks, Google may opt to rely on sensors from mobile devices, which is more advanced than location history tracking. By gaining what is accessed over a day, digital marketers learn about user intent, preferences, and activities.
Focus on marking up text that is useful for matching search queries that show strong buyer intent.
Leverage Modern Datasets for Consumer Relationship Building
A successful SEO Marketing Strategy for 2019 will be geared more around consumer relationship building and understanding search intent during the purchaser's journey.
Social media marketing is an ideal way to meet new consumers by conversing where they often are engaged in daily conversations. Each social network site has its own preferences. Pinterest, Twitter, and Instagram give preference to Schema tags, but they also support Open Graph Protocol tags, that are preferred by Facebook and Pinterest.
SEO experts are now feeling forced to understand first-hand data on machine learning and automation. As more shoppers adopt voice search via Amazon Echo, Alexa, Siri, Google Home, and Smart TVs, it becomes necessary to adjust our knowledge and marketing practices to continue the same rate of success gained in previous years. Knowledge graphs are today's generation of search success, and linked data embraces the web and expands the opportunity to have a very useful database for making consumer connections.
Data Information Retrieval Reveals Shopper's Purchase History
Your Consumer Behavior Analysis is very helpful in understanding what consumers want most.
We encourage web content writers to overcome any reluctance to embrace changing approaches in the fields of data information retrieval, extraction, and user knowledge management. Businesses are gaining new visibility in the public space under the flagship of AI and Machine learning. A strong data science approach to site structure and Knowledge Representation empowers any web writing project. In whatever its form, communicating by text is everywhere and must be managed by programs and data analysts.
It is easy to get data about shopper's purchase history for your consumer behavior analysis. Which links get clicked, percentage of scrolls to the bottom of a page, where site visitors enter/exit a site – all help to customize your content. Match the right content type and content length on each page to meet the searcher's intent. Today, you need an analysis to see where you can start conversations on the SERP.
Rank tracking is an important aspect of learning whether or not an SEO investment is seeing a measurable return. If it helps you win clicks from new prospective buyers, how much is the value of a new sale?
Creating Proper Structured Data Markup Helps to Reach Consumers
While adding and maintaining schema markup is labor-intensive, try using structured data whenever possible. It helps to establish contextual relationships between topics and behaviors. It is a critical SEO trend to enrich your information architecture, tags, metadata, and more. It is one way to give search engines signals to understand your evergreen topics and supportive content.
Ranking prominently on Page 1 leads to more organic web traffic. When it's relevant to your products and handled correctly, it should mean having the ability to generate more online leads. This ultimately is what matters most to a business since it grants the introduction needed to provide a solution or service. So, it matters a lot whether or not a search marketer's client is ranking in the first position, zero position, a featured snippet space, or if they are in the local Map Pack at the top of the SERP.
The individual who conducted the search may then wish to purchase the product. Do you need more convincing to use this method to increase sales?
Increase Sales by Understanding how Consumers Make Purchase Decisions
"Nearly 90% of marketers, across all types of organizations, agree that understanding user journeys across channels and devices is critical to their success", according to Google research conducted with Econsultancy. Case studies from companies like Bayer and Sprint use integrated data and technology to better align with their audience and connect with the time is right. Published by Harvard Business Review, the April 19, 2018 white paper "Data-Driven Marketing Insights" by Matt Lawson talks about buying has become increasingly non-linear.
Algorithms Data Collection for Fetching Relevant Results
In our modern digital spaces, all search results are produced by some kind of algorithmic help. For example, if a person conducts an internet search for new medical treatments, search blocks are quickly combed within a certain medical field's Big Data for providing immediate answers.
According to Teodora Petkova ,[3], "In the digital world of constant connectivity, the main forces of oblivion translate into lack of visibility and poor information retrieval techniques. That said, the 'war with the forces of oblivion' will take not only trained and devoted librarians but also some algorithms, capable of fetching relevant results quickly and efficiently."
Google has designed its algorithms to scale well to extremely large data sets.
How to Discover and Use Datasets
Datasets reveal the meaning of the text on your foundational web pages.
Many people working with unstructured full-text datasets discover that their initial machine learning efforts do not provide user predictions with the accuracy that is needed. Even with standard Natural Language Processing (NLP) techniques, like tagging parts-of-speech and named entity recognition, these still may come up short when trying to build a high-quality model.
Study datasets by semantic statistic vocabularies. The key is then adding structure and meaning to your raw data, thereby enabling machines to comprehend your text and learn what key questions your content answers best. By marking up your text for meaning you are providing a roadmap for search machines to navigate the text.
Use local details within your industry schema markup. Then it is easier to track local search data with Google Analytics. Ensure that your structured data markup is used on both your site's desktop and mobile versions; If it has not been added on the mobile version the same way, Googlebot is not going to see that data.
How to Use Data Visualization Toolss
Rich data sources in semantic networks can become the semantic search algorithms that help us learn. They serve us by is unfolding the insights that we need. There are many free data visualization tools that support visual search demands. Useful SEO reports show how visuals may be gained from Google Data Studio because of its 250+ data connectors. Adhere closely to Google's Image Guidelines and align with how consumer's connect emotionally with powerfully images.
Other data mining sources that aid the discovery of user buying patterns:
Google Analytics
Google Ads + GDN
DoubleClick Search
Bing Network Audience Insight / Bing Ads
SEMRush Digital Marketing Tools
Twitter Analytics
MailChimp Analytics
Advanced YouTube Analytics
Adobe Analytics
Leverage all types of website audits and your data analysis will reveal how to meet your customer with useful information in their moment of need. Once your initial data mining has been completed, the real benefit comes when the changes are made that utilize the insights gained. Otherwise, shoppers may overlook your brand. Google research tells us that 51% of smartphone users have purchased from a different business from the one they intended to because the information provided was more useful.
Dataset mastery
The compilation of data from SEMrush alone provides easy charts to summarize the data that you are seeing. The numbers, percentages, comparisons, and titles like Keyword Rankings, PPC, and Organic Research, let you begin to piece the puzzle together and understand.
A data analyst has the competence to know more than the evident keyword ranking or positions, but will identify the underlying value of those keywords and their correlating metrics. Align your goals, with search volume, density, difficulty, and competitive metrics to determine which datasets should outweigh the others. Then build sourced, factual content and add FactClaim schema.
Mastery is perceiving the possibilities of the data exports and being able to engage them.
What is buyer intent data?
Buyer intent data is used to determine the probability that a customer will purchase your product or services. With the sea of analytics and software available to marketing professionals, you can feel drowned due to the amount of data that exists to sift through. But the marketing research that empowers you to get it right may help you gain a spot in Google Product Carousels.
Here is another way that your Google Data is used to help prospective buyers find you. Additonally, if you customize and refine your Prodcut schema markup, search engines can better match your content and product data with queires that searching for a product like yours.
Google Maps Dataset with many Places and Roads
The digital text your business puts out on the web is also a tapestry of semantic networks that algorithms can leverage to decipher what the text is about and what meaning it contains.
How you optimize your Google Business Listing produces key data used by Google Maps to help people find your location. An example of how you can go about data labeling to provide a predictive lift for your business:
Take the following two sentences from the medical industry:
The office was hard to find.
The dental office in Woodbury, MN was hard to find
By more effectively labeling these sentences with longer keywords that provide meaning, both a person and a search engine can better understand that the someone was trying to visit a Plymouth, MN dentist, whose business may need a better solution for Google Maps integration. Without proper headers and clear labeling for meaning, a misunderstanding of these sentences will likely result in a poor dataset model.
KML- Key Hole Markup Language (kml) is another file format that can render geographic data in an Earth browser – it works great on both Google Maps and Bing Maps. You can generate KML files to identify business locations, add image overlays, and you'll be able to expose rich data in additional ways.
NOTE: Your business won't need to know the ins and outs of this if you have the right marketing freelance expert to guide you.
Now a look ahead at where we think datasheets and how the draw information may be going.
How Open Information Extraction at Web-Scale Works
One Open Information Extraction approach that may be used by a search engine reads through text on the Web, without predefined templates or human supervision. It may store and retrieve content that is centered on users and that it determines is needed to source for answers.
The extraction method identifies nouns and how they may be related to one another by the verbs that entwine them, and rates the quality of those relationships. A "classifier" determines how trustworthy each relationship may be rated, and stores only the trustworthy relationships.
Nouns, verbs, and things within your text have relationships to each other that are stored in an inverted index that can be later relied on to respond to search queries. Here's an example of relationships that might be connected and identified during a crawl of the web that could be part of this data knowledge index:
(, worked at, ) (, studied at, ) (, is author of, ) (, is headquartered in, ) (, partnered with, ) (, was created by, ) (, was funded by, ) (, was founded by, ) (, worked with, ) (, reviewed by, )
This example of open information extraction using connected data can be used to search for information about top paid search marketers to hire in Minneapolis. You can apply it to your own business and recognize how your current content may be enriched. Think in terms of your whole web ecosystem. Feed it the data about you that you want to be read and remembered.
There is a constant push to advance search technology to improve Google's knowledge base and Google Now. Currently, it relies heavily on predictive query research and datasets that can respond and display results based upon context. Open Information Extraction is still a work in progress but may become a larger part of the future of search.
What is Audience Intelligence?
Audience Intelligence is the capability of obtaining consumer behavior insights about audiences extracted from data. Audience Intelligence allows you find and understand target audiences to inform and drive your marketing strategies with actionable and enriched real-time data to improve business growth.
Is your average consumer using mobile devices more than desktop? Are they finding products from social media ads? Is your service-based business commanding featured snippets on the SERP?
Social media users have nearly reached the 50% penetration mark globally. It guesses that we should pass this key milestone before the end of 2020. "The number of people using mobile phones has also increased, with global user numbers up by 128 million over the past twelve months", reports thenexweb.com. Simon Kemp's Report: Most important data on digital audiences during coronavirus article published April 24, 2020 tracks how consumer's digital behaviours are evolving around the world.
Google's Approach to Dataset Discovery
A consumer behavior analysis is only as good as its data.
SEO continues to be an effective and important marketing channel when it draws its strategies from reliable data. If your web presence doesn't stay active and current, your organic traffic may disappear. Conduct a search for your business brand or self and if limited data is rendered, then for sure, consumers can't find you online. And to be sure, you need a website that is ideal for mobile user engagement.
Google encourages using the sameAs property to point to the most canonical URLs for the original in situations when the dataset or description is a simple republication of materials you already published. Your mobile site should present much the same data as your desktop version. Resolve all site technical issues that may impede how easy it is for users to have a great experience on your mobile site.
"Datasets are easier to find when you provide supporting information such as their name, description, creator, and distribution formats as structured data. Google's approach to dataset discovery makes use of schema.org and other metadata standards that can be added to pages that describe datasets. The purpose of this markup is to improve the discovery of datasets from fields such as life sciences, social sciences, machine learning, civic and government data, and more." – Google Developers Community
"By 2020, there will be tens of billions of data-spouting devices connected to the Internet. And they're already changing how we live and work." – Borja Bonaque, The Globe and Mail [1]
More Ways to Collect Data for Your Consumer Behavior Analysis
Intent behind consumer behavior varies widely. So mix up your approach to research to gain a variety of data. It will depend on your budget and the time that you can invest.
Q and A sites – Sifting through these can give you a baseline of the questions and concerns that shoppers have that relate to your brand, service or product.
Customer Reviews – Whether positive or negative, customer reviews may disclose common problems or buyer preferences.
Online Surveys – Going directly to consumers can be easily done by using Google Surveys or Survey Monkey.
Keyword Research – Keyword research is still a pillar to learn what consumers care about most and levels of interest. It also helps to create messages that use the buyers' way of talking.
Focus Groups – Ask a group of long-term loyal clients to collectively refine your approach.
The more you have invested in selling a product, especially higher-priced items, the less this seems too over-the-top. Identify the psychology behind what drives your buyer to purchase your product is critical to your brand and future sales if competition gets stiffer. Customers are the key to an effective marketing strategy.
Changes Push Consumer Behavior Reform
The global pandemic has adjusted people's search behavior and how they buy products. Since they are at home more, there is an increase in the use of larger devices like PCs and laptops. Research by Adobe says "smartphones still accounted for 41.1 percent of online revenue during the five-day period, which is up 7.4 percent year over year. That number will only continue to grow in 2020s, especially as 5G becomes more widely available and completely redefines what's possible from a CX perspective online and on mobile".
Clearly, consumer trends are shaped by our digital economy; we know that online shopping is playing a bigger role. Ask yourself, are your product descriptions so ambigeous that it they are hard to find?
Evolving consumer purchase behaviors include how they shop, what channels they use, and what product types they buy, new buyer priorities about what matters, and heightened expectations during their customer experiences (CX).
Data from Adobe also revealed that consumers spent $34.4 billion during Cyber Week 2020, which represents a 20.7 percent year-over-year (YoY) increase. Post-pandemic, many business predictors anticipate that these new consumer patterns will continue. This is a strong indication that retails should invest more in essential types of schema markup; Product structured data is critical to help explain both desktop and mobile pages to search engines.
How Hill Web Marketing Can Help with your Consumer Behavior Analysis
We analyze your user action statistics as well as the action trajectories that lead to someone downloading a piece of content to taking some other favorable action. We look to what questions your target audience is asking, analyze your datasets and optimize your content to win visibility in Google instant answers. And we'll ensure that full-text data labeling provides a predictive lift.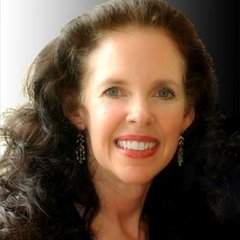 Jeannie Hill
is a professional digital marketing consultant who interprets data and turns it into useful information which can offer ways to improve business revenue.
I work and live in
Minneapolis

,

Minnesota
, providing both on-site and digital marketing services, and answer common search marketing questions.
Does your business need help to implement search marketing strategies that have the potential to destroy any competitor's hopes of challenging you in the SERPs? We love optimizing websites, landing pages, and sales funnels, which help us craft the best marketing plan for you. Once we've analyzed your user's behavior, we can lead your in-house team to execute audience-targeted, optimized and constantly tested and tweaked PPC campaigns on AdWords, Facebook, and Instagram. Order your Consumer Behavior Analysis today and show up more in Google SERP real estate!
"The conversation on racial equality has undoubtedly advanced in 2020, but in 2021 people will expect more of brands than just speaking up. Businesses will need to take an increasingly proactive approach — and empower consumers to do the same. Consumers are shopping more mindfully, and they hold power in where and how they spend their money. If brands don't meet their expectations, then they could be at risk." Marcin Karnowski on Think with Google [2] –
Your retial pages should meet consumer expections; that means not having to hunt for product details and answer to thier questions. Read our E-Commerce Schema Markup Guide to help.
Conclusion
The 2020s will be about creating better customer experiences through personalization and AI-powered technology that helps you make data-backed decisions. Your analysis will help your business to get better at producing custom, conversational, long-form content to better reach smarter-targeted audiences. Hill Web Marketing can conduct a consumer behavior analysis and develop marketing strategies after understanding consumer behaviors and segmentation
To give you a head start, here is our SEO Analysis Checklist.
We can help you leverage your consumer data insights for more
Effective Lead Generation
References
[1] https://www.thinkwithgoogle.com/intl/en-cee/consumer-insights/consumer-trends/digital-marketing-trends-predictions/
[2] https://developers.google.com/search/docs/advanced/structured-data/dataset
[3] http://www.teodorapetkova.com/poiesis-of-relationships/the-semantic-networks-we-write-by