Learn about Jeannie Hill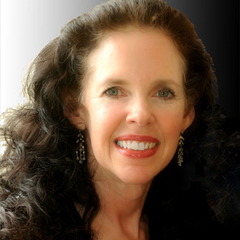 We're reliable.
I am a digital marketing consultant, an experienced brand and site auditor who specializes in
winning a stronger presence in SERPs and knowledge panels, responsible for all customer-facing functions, content managment, and leader with excellent client management skills. Strong leadership experience to effectively manage on-line business strategic communications and project portfolio management. I am passionate to help small and medium sized busiensses win featured snippets and no-click searches even when facing competitive markets. It's exciting to bring our success using predictive analytics to generate leads which grows your audience while leveraging Artificial Intelligence and search engine optimization (SEO). I manage multiple business portfolios by setting business marketing objectives, selecting SEO methodology, overseeing creative media and content curation, web diagnostics, analytics and reporting.
We' ensure that our services offer value.
Hill Web Creations leverages Semantic Search to discover collections of query-related capabilities that offer the most meaning and value to a business's target audience. Modern search marketing means understanding semantic relevance and how natural language processing applies to search results.
Through advanced marketing research we manage client markets, find competitive advantages, and the best user channels. By managing the tracking of your website content with Universal Google Analytics and additional tools, you benefit by better understanding visitor behavior and your intuitive analytics reporting. Our current success stories show how we are able to positively grow client's conversion rates using paid search and social ad applications.
Additionally, over the years I've gained extensive experience in making a website work more effectively, technical SEO site audits, user search, and managing agile processes to increase online visibility for businesses in the midst of algormitic updates. We will help you strengthen your web presence in search engine rankings. We offer guidance to find viewer interest and which users are most likely to become prospects and customers.
SEO is not an over night process. In order to offer an assurance that your SEO dollars are effective, we take the big picture approach to find a highly effective route to ensure that you thieve and maximize your overall marketing mix. Google does not stay the same – nor Bing and Yahoo! We seek to build a relationship of trust and authority that is the perfect foundation to continue building on.
We're into digital marketing.
Specialties include web optimization, lead generation, SEO, SEM, PPC, campaign management, inbound marketing, Conversion Rate Optimization, user experience, and custom schema markup implementation. Additional services include: off-site link building, web content expansion, social media strategies, Ad placement, and Adobe Business Catalyst specialist.
Whether it is the connection between search and social, how organic on-page SEO boosts visibility, or how to get the most out of your paid search efforts, I am passionate about helping. You will find that I write a lot of highly informational posts about digital marketing to share my learning experiences with others.
our approach to creating your internet marketing strategy is consultative. We're going to get to know My goal is to listen and understand your business, what you want to accomplish, and decipher how to craft a successful internet marketing strategy. We evolve with digital marketing world on a daily basis, implementing current best practices. It is an adventure that is enhanced by tweaking content, Ad spends, and expanding your on-line presence when it's needed and where it benefits you most. By partnering, you can better prioritize your marketing activities, measure results, create a successful strategy to gain reviews, take your best options forward, and reach your goals.
"Hill Web Business has very high integrity backed by the highest standards. You can trust Hill Web Business because they are accountable to the highest authority." – Robert Dittel from Car Buyer's Advocate