The Quick Rise in the Number of Voice Search Skyrockets due to More Mobile Queries
Updated 3.18.2023
Insights from mobile queries experts on successful best practices for making your web content ready for voice search in the Generative AI world.
In this article, we'll discuss the optimization techniques you need to prioritize to overcome a "ranking dive" and get your site winning more clicks from mobile queries where you might otherwise miss Voice Search users. Strategically re-position your content library to answer user questions fast and correctly. To keep up or grow your site's traffic, one has to recognize the expanding reach of mobile devices, and if more of your audiences are beginning a search on-the-go versus in their office or home in front of a large screen.
Whisper API claims human-level accuracy in responding to voice queries.
On March 1, 2023, OpenAI Introduced ChatGPT and Whisper APIs integration. It empowers developers to integrate ChatGPT and Whisper models into their apps and products. AI-powered language learning supports spoken fluency. This new AI-speaking companion product boasts of human-level accuracy for language learners of every level. It claims to unlock true open-ended conversational practice and highly accurate feedback. (14)
News of Google Assistant suggests slight advancements over former voice search results. Natural conversational search results are produced almost exclusively on mobile by the many individuals using this modern form of search. According to the search giant, mobile bounce rates are 9.56% higher than desktop. So voice initiated search optimization and the mobile user UX design should be a tandem effort.
For eCommerce sales, check to make sure your products work for voice search via schema markup. We go the extra mile for client sites and ensure that all essential types of schema markup are in place and more.
Trends in Voice Search and Mobile Queries
Daniel Ruby published the following voice search trends in 63 Voice Search Statistics For 2023 (Emerging Trends & Data):
On average, voice assistants are able to answer 93.7% of all search queries.
27% of people use voice search on mobile as of 2023.
More than 40% 9f the voice search results are from the featured snippets.
An average voice search SERP requires 4.6 seconds to load.
More than 20% of the searches in the Google App are done using voice search.
74% of consumers worldwide use voice search to play music, while 66% of the users use it to check the weather.
The average answer match on Google Assistant across all the devices is 22 percent.
January 30, 2023, article predicts that voice search will take over text searches in future years. Studies show that younger generations already prefer relying on voice search over text searches.
A spoken search query has the capacity to process "near me" searches by relying on the mobile user's geographical location to determine results. These local searches do correlate to your on-page keywords, believes Aaron Agius. (1) The bulk of this information will be drawn from assessing your Google My Business listings. Google is incredibly accurate at understanding voice-conducted searches for matching local business queries, which makes it super useful for mobile device searches when someone might want to find information without needing their hands. As well, the search giant is urging everyone to prepare for the mobile-first index and stronger mobile search results.
Google's Cloud Speech-to-Text Capabilities
In 2018, Google announced a significant update to its Cloud Speech-to-Text product (10), formerly the Google Cloud Speech API. Google Cloud Speech-to-Text adds a selection of pre-built models, automatic punctuation, voice recognition metadata, and a standard service level agreement (SLA).
These new out-of-the-box models intend to improve phone call and video transcription accuracy. Automatic punctuation features add standard punctuation that makes text easier to understand, such as commas, periods, exclamations and question marks to transcriptions produced by the Cloud Speech-to-Text service.
The Google Cloud Speech API was born in May 2016, and in 2017 the company announced additional features like word-level timestamps and support for long-form audio files (maximum of three hours in length). Metadata is generated that Google can use to prioritize next steps in meeting new user search preferences.
It stated, "It's been full speed ahead for our Cloud AI speech products as of late. Last month, we introduced Cloud Text-to-Speech, our speech synthesis API featuring DeepMind WaveNet models. And today, we're announcing the largest overhaul of Cloud Speech-to-Text (formerly known as Cloud Speech API) since it was introduced two years ago."
Evaluation of Search Speech – Guidelines
Google released new quality reader guidelines on December 21, 2017, for voice search quality raters, which is formally called the "Evaluation of Search Speech – Guidelines.(12) It is recognized as an attempt to get speech raters to ensure the speech meets that of local users, where accents, dialects, and languages differ greatly. It also is deeply integrated into the new Google Assistant Business Pages.
It makes clearer how a webpage is evaluated based on how well the landing page can be matched to the intent of the searcher. Google rates and applies a response based on the featured snippet or factoid that Google can state out in response to the voice query. It works in much the same way for app-based results, such as playing a specific song, movie tailor, or video clip which is also included in the regular quality rater guidelines. They differ in that the queries are voice-based instead of textual.
Some sites experiencing recent volatility in the search results speculate that since quality raters may now test expressly for voice-specific queries, Google seeks to improve the quality of those results and snippets. Rich snippets that are triggered by schema markup are often highly volatile on a given day; it is possible to see a featured snippet change daily or hourly for competitive search queries. Google's algorithm adjustments are a continual influencer. Site owners and webmasters may do better in the long run by studying probable results of tweaking their pages too frequently in an attempt to earn those snippets or to regain them after they seem to disappear. Rather, focus on how to best answer search intent and improving the relevancy of your e-commerce product pages.
User Data Pushes the Voice Trend
Fundamentally, it has already changed the manner in which individuals use search engines to find answers, information, and begin researching for a purchase. This creates a data footprint that can be used in Google Dataset Search. The rise of mobile and tablet devices have led to the ease of conducting a search from anywhere and now comprises 60% of all online traffic. Cloud Artificial Intelligence is shaping new SEO practices.
"Talking" to conduct a search query is the fastest expanding form of search, according to Behshad Behzadi, Principal Engineer at Google Zurich. The appeal of voice dialog is irrefutable; it is faster, requires no hands, meaning that you can multitask, and our burgeoning Millennial population labels it "cool".
Google reported as early as October 2014 that "More than half of teens (13-18) use voice search daily—to them it's as natural as checking social media or taking selfies. Adults are also getting the hang of it, with 41 percent talking to their phones every day and 56 percent admitting it makes them feel tech-savvy." (13)
The noteworthy aspect of Behzadi's statement is the timing of it. That 20% figure came early in the spring of 2016 when most voice search activity had only begun. It is clear why both giants, Google and Amazon, are placing a lot on the voice trend given users' love for new mobile device features and the latest home-based assistants. When statistics like this point so clearly to user preferences, we know that spoken responses to voice-generated questions are a significant aspect of the future of search.
Statistics Showing Rising Numbers in Voice Searches
Google reports that 20 percent of searches coming from its mobile app and on Android devices classify under this search category. The overall sum of searches conducted by voice activation is actually considerably more when one factors in the fact that personal assistants such as Amazon's Echo (aka Alexa), Google Home, Siri, and Cortana — tools that are purely based on voice recognition.
Jeff published the most comprehensive list of statistics on January 6, 2017. Therefore we refer readers to his post: Google, Siri, Alexa, Cortana; stats on voice search (3)
The predictions are running higher when guessing 2017 search trends:
"We estimate there will be 21.4 million smart speakers in the US by 2020." (Activate)
"50% of all searches will be voice activated by 2020." (Comscore)
"About 30% of searches will be done without a screen by 2020." (Mediapos)
Marketers need to keep pace with the 71% of U.S. Millennials who are already using personal assistants for questions like how, who, what, when and where? Web searches in question format are up 20% year over year, with more citizens requesting help from their devices as they go about their day.
Voice searches continue to rise and currently represent 24% of the total search queries on Bing. Google is reporting that the number of voice searches has doubled in the past year. Additionally, more and more chatbots are responding to consumer's questions.
A mobile-friendly site surpasses the results of responsive web design. We'll cover a few things to work on:
Primary Advantages of Using a Voice Command for Digital Results
It is faster – to speak to our phones rather than to type a search query out.
Small touch-screen keyboards that users on-the-go are searching from are cumbersome.
Typing mistakes and tone misinterpretations are less likely to happen in the burgeoning use of new virtual assistants. "Today, speech recognition word error rate is 8 percent." determined Bruce Clay. (5)
7 Tactics to Improve Your Website's SEO Visibility for Mobile Users
1. Improve Site Load Speed For Both PC and Mobile
Voice searchers are typically the on-the-go type, meaning that how quickly your site loads, the more likely they are to stay and interact with it. Changes in consumer behavior are behind this need for speed. This not only applies to arrive on a web page, but the time it takes to navigate from one to another to gain more information.
The very reason someone may be trying to get an answer without typing is that they want immediacy. Create Accelerated Mobile Pages or AMP for a faster loading site.
2. Prioritize the Mobile Experience
The screen space "above the fold" on a smartphone is minute compared to the familiar desktop screen. But since it can go with us everywhere, web marketers must make the most of it. The typical mobile searcher will navigate through search engine result pages and choose which URL to click on by using a thumb. For some nimble users, an index finger supports the task.
Most websites that are even a few years old have placed navigational elements, like buttons and links on their web page too close together for mobile users. So it is easy to understand why leaning on voice recognition save people from accidentally clicking the wrong thing or two menu items at once. Fix it as soon as possible to avoid frustrating prospective buyers and readers who have found your page, or it could be the reason behind higher levels of exit rate.
Use a tool like MobileTest.me (2) to gain a first-hand experience of how your site appears on different mobile devices. But the best user experience test is to try navigating your site on your own phone when you are unhurried and can evaluate it for potential user experience trouble points. Take advantage of Google's PageSpeed Insights tool to further improve your mobile site speed.
3. Think in terms of Informational Search
Searching by Voice is Common for Informational Searches.
Informational researchers happen well before there is any decisive purchase intent, with more often a need to obtain quick answers, or a part of ego-searching.
Informational searches involve an enormous range of queries from finding out who won the football game to getting maps and driving directions, to finding out which months are considered the third trimester in a pregnancy. What these searches have in common are that they consist primarily of non-commercial and non-transaction intent. These users simply want the information itself and no interaction is taken beyond the same person reading the results.
Enhance your site for mobile voice searches. Try using the tool Answer the Public (3) to locate possible search terms with words such as "by", "for", or "with" to delve further into searcher intent.
4. Augment your NAP with Schema
Next, you should use schema microdata to help search engines to better understand what these elements are.
Include the typical information people may ask about using voice search, such as:
Structured data markup implementation will augment a business' name, address, and phone number (NAP) on your site and in business directories. You can add alternate names, publications and social profiles to help those interested in following you. When you stand out, it typically produces higher click-through rates.
Your business address
Main Phone number and Support Phone Number
Store hours, including holiday or special hours
Prices and Stock availability
Geo Coordinates and Directions from major highways
Write for user's natural speech; avoid writing your query into your copy in the voice of your character. After that, anywhere schema markup is added to a page, it should be for the reader's benefit.
How Voice Control Technology Assists Mobile Queries
Structured data assists Google in understanding the content of web pages which is crucial for voice control technology. In the Jan 9, 2018 Webmaster Hangout, John Mueller also indicates that helping Google to identify information that could be combined into a concise voice snippet is a good thing to do. This applies to where a short answer is possible, versus a long table or detailed reply. However, don't create thin web content on single pages just to try gain a voice snippet. Your business growth strategies should be centered around adding more value to people and in alignment with your overall business goals.
"What is most important for voice? I think that is really complicated. Because, um, from Google's side, what we try to do is to understand your pages best and to figure out which type of voice queries match those pages. So, that is something you can help us with using structure data on the pages if you tell us a bit more of what this page is about.

Something, you can perhaps also tell us if you have information that could be combined into a voice snippet – that might be useful.

For some content that doesn't make sense. That is not possible. If you have a question then the answer is this big thing or table or list of links. That is not something that really works with voice. Hum. We try to figure out what content fits well for voice. I know for some other kinds of voice assistants, they try to match the question more directly.

Focus more on trying to make it so that Google and other search engines can understand the context of information a lot better and so that your content can be read out loud. If you write naturally, and you write in a clear kind of language that is consistent across your website, across the kind of queries you want to target, then that is the type of information we could pick up for voice as well.
TIP: You can rely on example code markups for all kinds of use cases. Or have a coder familiar with schema test custom uses. Google recognizes multiple JSON-LD scripts on a single page. It can be helpful to merge or connect data in different scripts. Try to place more than one entities in an array.
5. Set a Manageable Pace to Redo Pages
Make it as easy as possible for GoogleBot to crawl your site and understand what your primary content is about. This increases your opportunities for search engines to award your content and match it to voice search queries. ECommerce shopping carts need schema to help with voice search for product sales.
Take steps to optimize your site for voice search at a manageable pace and re-submit the posts you have re-vamped in the Search Console so Google can re-crawl them. As we all learn more as to how this search format will be used in the future, keeping your site progressive today can mean success in the voice-activated search world.
Visualize yourself in the position of the individual conducting a voice search. They use natural language, which means that getting long-tail keyword phrases right is more critical than ever.
6. Provide Q & A Content on Your Site
Adopt a manner of using natural language keywords in your new posts articles and web pages. Whether you have a dedicated FAQ page, or use this style within pages your site, find ways to offer content that appeals to users and can be found in Google Quick Answer Cards. Consider updating existing articles and product pages with actions, calculations, and facts to optimize for spoken queries.
"How many years was Winston Churchill Britain's Prime Minister?"
"What does machine learning have to do with voice recognition?"
"What is fall weather typically like in Minneapolis?"
"Why do I need a separate business plan for each business I start?"
"How much should I tip the valet driver at my hotel?"
This approach also opens wide your chances to gain a Google Answer Box at top of search results.
7. Monitor Website Performance
Watch your Google Analytics SEO reports closely to see if there are differences in performance for mobile versus desktop visits, bounce rate, and sales funnel conversions. As a higher number of site search began from someone speaking into their cell phone or to a search assistant, it is possible to identify a user experience barrier that can be removed.
Google Analytics provides several detailed mobile reports that can be compared to the desktop reports that are built-in. Monitor how users engage your site and tweak your efforts. Be forward-thinking as you strategize for this form of search. Anticipation is high that analytics tools will be able to achieve more granular data in the future. It will be helpful if or when they are included in the expanding Google Search Console Insights. Look for real numbers on how well a site is optimized for voice search – perhaps we will move more this direction when Google Optimize is released.
According to Google, "voice queries are more long-form; they're more like sentences and real questions". These searches more closely resemble end-of-the-funnel type keywords, which indicate the likelihood of having considerable monetization potential, and it would be wise to optimize your site for. In the future, we hope to successful conduct attribution to spoken queries.
It is clear why both giants, Google and Amazon, are placing a lot on the voice trend given users' love for new mobile device features and the latest home-based assistants. When stats like this point so clearly to user preferences, we know that voice is a significant aspect in the future of search.
The rise in the number of mobile queries and voice searches is a game-changer for SEO professionals. Search marketers need to love new technologies in the same way that web searchers do. While someone seeking to get answers, find products and professional services, may not think of it in this way while searching for things online, they love new wearable gadgets and getting the latest smartphone.
"No longer are individuals just typing a query into Google and getting a list of results. They are speaking in a conversational manner and getting direct answers without having to click through to a landing page," is the opinion of Repequity. (7)
Create Web Content that is easily Machine-Processable
Think of semantic annotations similar to highly structured digital notes that are useful when based on critiques, doodles, and eventually idea illuminations that are placed in well-formed content.
Best Practices in How Semantic Annotation Effects Voice Search
Background Information: Semantic annotation enriches content with machine-processable information by linking background information to extracted concepts. These concepts, found in a document or another piece of content, are unambiguously defined and related to each other within and outside the content. It transforms the content into a more usable data source and needs to be technically correct.
Semantic Enrichment: What is known as "semantic enrichment" or semantic annotation" involves a process that we know as text identification.
This is where text is extracted from non-textual resources, like, for example, PDF files, videos, documents, previously taped voice recordings, etc. Algorithms then perform a text analysis that is capable of splitting sentences and identifying concepts within them, such as a person, objects, places, happening, and numeric aspects.
Concept Extraction: Once identified, these concepts are classified, that is they are defined as people, organizations, numbers etc. Next, they are disambiguated, that is they are unambiguously defined according to a domain-specific knowledge base. You need to be getting both your brand and the right message out immediately to someone on mobile.
Voice Search from Voice Controlled Devices are the Future
A new study reveals that "connected consumer and voice-controlled devices are the future of retail".
Walker Sands provided statistics on the level of Voice Searches conducted in a Future of Retail 2017 Report (www.walkersands.com/futureofretail") :
* One in five consumers (19%) have made a voice purchase through Amazon Echo or another digital home assistant
* Another one third (33%) plan to do so in the next year
* Close to (24 %) of online buyers download a voice-controlled device like Amazon Echo
* That breakdown is: 16% downloaded Amazon Echo and 6% downloaded Google Home
* An additional 20% indicated intent to make a purchase using voice search in the coming year
Today's advances in search include home devices, virtual reality, streaming TV programs, bookings and purchases ordered by speaking to a device, and drones have made making digital purchases a faster experience and easily fit into everyday life. The popularity of digital assistants is a huge part of bringing about this change.
The Role of Digital Assistants in Local Search
Measure if mobile visitors come from someone speaking a search query or a text search – Think with Google Says Measurement is a key metric to mobile voice searches.
The typical manner in which people already interact with digital assistants is via voice queries. What SEOs face is the challenge that this means needing a screen or keyboard is optional. Google receives questions and must produce answers from digital assistants when nothing is typed or read.
Even big brands are feeling the squeeze to have the best answer, transition to AMP pages for be faster than their competitors and still – no one knows for sure how to know if they matched someone voiced question.
"While the absence of a screen will impact both general and local search, conversational search clearly favors local. After all, general knowledge queries will simply be answered, resulting in few opportunities to lure customers back to your site," says Brian Smith in his December 9, 2016, article. (7)
Everywhere we go, we see consumers are constantly interfacing with their digital devices, a trend that is rapidly accelerating. PPC advertisers face the pressure to create digital ad campaigns that communicate effectively, while needing to be quickly connected to prospective buyers talking into their device.
Voice Search also Helps When Speed Matters
Ignite Visibility reports on Backlinko study after it analyzed 10,000 Google Home search results seeking to determine how one should optimize a site for voice search. John Lincoln's March 6, 2018 New Data Reveals THE MOST Important Voice Search Ranking Signals article held some surprises.
The study analyzed eleven ranking signals, with page load speed, HTTPS securer, and the implementation of schema markup. What they learned unexpectedly was that faster pages seem to get preferential treatment. And here is where voice search results come in. They load with lightning speed when compared to most web pages. The time to the first byte for a voice result was .54 seconds. It's 2.1 seconds for the average web page.
Voice Assistant Marketing is Increasingly Accurate
This nub of digital technology's current success depends heavily on matching search intent and Natural Language Processing. Siri's heralded 2012 launch produced mixed reviews and its initial acceptance was slow. By contrast, its current comprehension ability has an error rate that "currently stands at around 95% (which is the same as human speech) whilst Baidu's technology can deliver up to 98%" according to Econsultancy. Google prioritizes E-A-T for voice-triggered answers to healthcare related queries.
Jeremy Pounder, Futures Director at Mindshare, is quoted as saying that voice "gives an early indication that speaking to a brand delivers a deeper emotional connection than interacting with it through type or touch. When people asked a question involving a brand name, their brain activity showed a significantly stronger emotional response compared to people typing that same brand question."
The 1 December 2017 article titled What do voice user interfaces mean for marketers & brands? by Nick Hammond stated that "25% of users have told Xiaoice I love you". This statement is one clear indicator of user preferences and that they are finding this form of search both accurate and easy.
Additionally, Google is responding to user preferences and placing increased priority on (hyper) local content, Q&A content, and the higher number of very specific longtail keywords. This is more natural as people tend to verbally ask more specific questions when seeking information. You can optimize your Google Business page for spoken queries.
Paid search will continue its unique role in advertising budgets, but business brands should also optimize their markup for voice search by giving it more structure to help the voice assistant work efficiently. Voice-activated search queries are especially making a difference in 'micro-moments' when people need specific answers at a critical moment in time. Perhaps when needing to remove a stain before it dries, a cooking challenge, a roadside emergency, medical need, or re-ordering a product.
PPC Advertisers Respond to "Near Me" Voice Recognition
Metrix Lab conducted a study of over 500 ads with over 50,000 global consumers. Rick Candelaria found that about half didn't have the impact to enable brands to truly connect with mobile consumers. The hurdles in digital advertising include overcoming the challenges of how to have your web content discoverable in voice searches. From the consumer's perspective, your ad has to fit their preference for immediacy. (8)
Google's titled Measurement: The Secret to Growth in a Mobile-First World, discusses how "near me" searches were up 34x from 2011-2015, and their growth increased 146% in the year 2016 alone. (9) Even at time, search, where someone is talking into their phone, happens 80% of the time on mobile.
Since that's the scenario, location-based conversational search continues to increase; the number of voice searches will likely continue to be spoken with "near me" phrases or conversational "where" type queries, and begin to cannibalize traditional searches.
Facts we Know from Google's Research: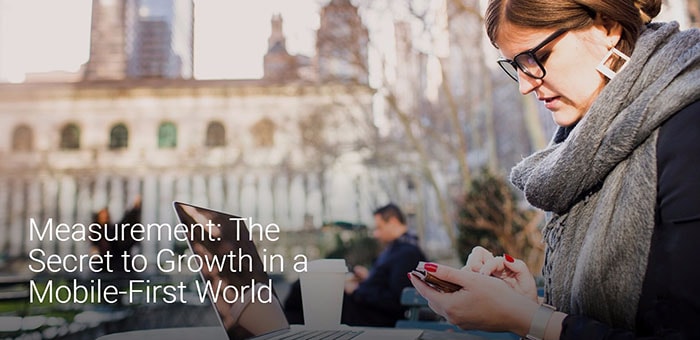 * "Leading marketers were 75% more likely than the mainstream to have moved to a more holistic measurement model in the last two years—and were more than twice as likely to have significantly exceeded their top business goal in 2015.2 This is crucial. Leading marketers are rethinking their approach to measurement, and they're getting results."
"70% of smartphone owners who bought something in a store first turned to their devices for information relevant to that purchase."
"Leading marketers are 71% more likely than the mainstream to regularly use estimates to bridge gaps in measurement."
If you want a growth-driven mobile marketing strategy, measurement isn't something that marketers plan later on in the process. It's a key way of succeeding and growing in an ever-changing, highly competitive, mobile-first world. By tweaking your mobile marketing approach to focus on business objectives first, we can help you make updates to your website to bridge the gaps in the voice-activated searches your site may be missing. Add schema now to really drive value in modern search results.
Sanford University discusses how audio data is used to learn complicated grammaical structures via deep learning. Download the PDF on Speech Recognition and Deep Learning from Sanford Edu.(http://cs.stanford.edu/~acoates/ba_dls_speech2016.pdf)
How to Optimize Your Site for "Near me" Voice Searches
Considering an increase in the voice searches that include the words "near me", brands and businesses that optimize their website understanding how local SEO algorithms work gain more traffic. Most Organic SEO agencies still adhere to traditional optimization methods. But this is where they miss today's voice-activated searches. The way queries are handled in Voice search is different from text search and need to show more local alignment.
Understand the Searcher's Intent
To be successful in Voice SEO, it is imperative to first understand the intent of your audience. Dive into marketing research to discover search intent behind the most common queries. What category Your Google Business Listing needs to be set up into the best category so that adults or teens using the voice feature can recognize your products and services. A well-optimized business listing with recent posts and Google Maps Ads will help your business in local voice searches.
This means that your voice search SEO strategy should contain "near me" keywords and phrases used to help local people reach your business when conducting a mobile voice-activated search.
Mobile-first Optimization isn't Limited to Mobile-only Benefits
Google still holds its dominant position in search marketing, but the world is evolving very rapidly as users show preferences for new devices and fast ways to find answers.
A study earlier this year revealed that Microsoft's speech recognition technology has proven to have a remarkable 5.1 percent word error rate in Switchboard, a conversational speech recognition undertaking. This imposing development indicates that Microsoft is not merely competitive in this technology space, but it is only part of the picture.
"Speech recognition and voice recognition vary in noticeable ways. The former extracts words and comprehends what is said; the latter also understand who said it. We could frame this as content and context. Context will be the defining factor in who becomes the dominant player in voice search, with an increasing amount of internet-enabled devices providing the opportunity for a seamless, conversational experience," according to searchenginewatch.com (11).
His September 21, 2017, article, he discusses how Bing is poised to become a more effective search engine. Its Bing It On campaign has been crafted to demonstrate to users how strong its results hold up next to those of Google. Microsoft has a history of holding its own in the enterprise market if the face of increasing competition from Apple and Google while the personal smartphone market advances due to users who love the latest devices.
Mobile-first optimization isn't limited to mobile-only benefits. Businesses who prepare early to have their pages crawled for the mobile-first update have separate strategies for this from desktop and do best when tracking performance across each of them.
Craft content with a mobile-first focus to connect with users with the top information that they want, provide user advice, and back it up with reviews – especially when using Google Maps to begin their local hunt for an easy purchase. Winning in this rapidly evolving digital marketing space requires a keen understanding of how users can simply talk and how your site may appear on mobile devices. Make it easy for search engines to identify and match by adding specific schema markup for your industry.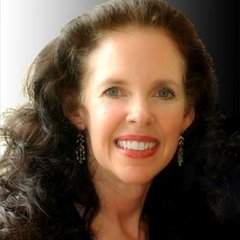 Jeannie Hill of Hill Web Creations is proficient in: voice search, search engine optimization, implementing structured data the works better for chances to be found when users speak a query.
Working remotely from Minneapolis, Minnesota makes it easy to provide digital marketing services to the Twin Cities metro area and beyond.
Summary: How Voice-Activated Search is Changing the Web
Your local business can benefit from Google Voice Search Optimization
After investing years in fine-tuning your web content, voice search seems to put many back at starting from scratch to set the scene for verbal SEO performance. We all have to face it. Initial site optimization will begin to see a slow dive versus the skyrocketing improvements you want – unless you keep pace with changes.
Hill Web Marketing can partner with you to step out ahead. As your SEO expert on-hand, you can not only gain success today but you will have the foundation for new successes in the coming years. Knowing how rapidly the web changes, you'll enjoy feeling ready. Whether you are providing products or services, we help both B2C and B2B companies improve existing digital marketing strategies. Our specality is helping business in the healthcare niche gain expertise, authoritativeness, and trust.
Meeting the demands generated by the rise in mobile queries is both exciting and fast-paced. We'd love to partner to improve your website's mobile performance and readiness for voice search.
Resources used when writing this article:
(1) https://www.searchenginejournal.com/are-you-optimized-for-voice-search-heres-how-to-do-it/179562/
(2) http://mobiletest.me
(3) https://www.branded3.com/blog/ok-google-give-stats-voice-search/
(4) https://www.searchenginejournal.com/are-you-optimized-for-voice-search-heres-how-to-do-it/179562
(5) http://www.bruceclay.com/blog/keynote-the-future-of-search-smx/
(6) http://searchengineland.com/digital-assistants-conversational-search-future-local-264651/
(7) http://www.repequity.com/blog/voice-search-rise-new-tech-new-queries
(8) https://www.metrixlab.com/data/
(9) https://www.thinkwithgoogle.com/articles/i-want-to-go-micro-moments.html
(10) https://cloudplatform.googleblog.com/2018/04/toward-better-phone-call-and-video-transcription-with-new-Cloud-Speech-to-Text.html
(11) https://www.searchenginewatch.com/2017/09/21/how-does-bings-voice-search-compare-to-googles
(12) https://ai.googleblog.com/2017/12/evaluation-of-speech-for-google.html
(13) https://googleblog.blogspot.ca/2014/10/omg-mobile-voice-survey-reveals-teens.html
(14) https://openai.com/blog/introducing-chatgpt-and-whisper-apis