How to Improve Website Performance for Meaningful User Engagement
Updated 3.5.2023
When it comes to SEO, change is a constant. Every year user demands and search engines' capacity is improvised, expands, and improves. Changes to mobile search preference and algorithm updates have inspired new technologies, which in turn places more weight on website performance.
On top of that, meaningful user engagement and superior site performance are more important than tons of traffic if site visitors hit the back button or never return. At the heart of everything, a site needs to perform by helping you understand how customers can relate to your brand and what they need. It is imperative for mobile advertising that you improve website performance.
Most of my referrals come from word of mouth. And often someone will ask me what I can do for them because their "website doesn't work, meaning that it fails to provide leads and generate sales. So if you have arrived here, it may be because it will provide an overview of key things to evaluate. One of the most challenging things is building realistic expectations as to what is involved in building high-performance websites. Whether for Semantic search performance, informational sites, or businesses providing professional services, it requires more exertion than the average website. They also work harder for your site's users and accomplish more in terms of revenue payback.
The great thing about optimizing your website's mobile performance is when you optimize it; you inevitably improve all user experiences in the process. That experience has to be meaningful or positive for them if you expect to grow your relationship.
12 Site Optimization Factors to Consider for Improving User Engagement
What are the top things do to improve website performance?:
1. Use Page-level Keyword Answers and Content Level Metrics
2. Improve Dwell Time or Long Click Metrics
3. Monitor the Existence and Reliability of Verified Real-world Business Details
4. Use Responsive design for Uniform Content
5. Improve Content Quality and Uniqueness
6. Provide Solution-rich and Answer-rich Content
7. Entire Site Should be Mobile Optimized
8. Speed up Your Website and JavaScript
9. Align with User Searches for Queries in Tandem with a Brand name, URL or Site
10. Optimizing for Click-through Rate (CTR)
11. Prioritizing HTTPS/SSL and How JavaScript is rendered
12. Perform a Link Profile Evaluation
1. Use Page-level Keyword Answers and Content Level Metrics
You can have the best-written page on a topic, but if no one is interested in it or it isn't relevant for hardly any search query – it is going to be tough to rank. Content that can be quickly matched to answer the user's intent will be favored. The majority of businesses of all sizes use a content management system to simplify this process.
It's not all about publishing lots of posts anymore – the best and fastest wins come from improving your existing content. Today we need to optimize for 'eyes-free technology,' that is when the user doesn't rely on a screen to search for an answer. Google's machine learning and algorithms seek to deliver voice responses and answers that are grammatically correct, fluent, and concise. The company has engaged raters and invites feedback to sure that answers are acceptable and pleasing across several dimensions. Read your data to know how people are engaging with your content. Then leverage this information to help you create more meaningful content that deepens user relationships.
Google rewards sites that show improved user engagement. Engagement and conversion rate can be measured by your website's ability to persuade visitors to complete the desired action. For lead generation, this metric represents the website's ability to convert visitors into leads or customers. Your website's marketing and sales performance still depend on the backbone of keywords and content relevancy. You want to deliver connected customer journeys across multiple touchpoints while optimizing those journeys by providing better page-level answers.
2. Improve Dwell Time or Long Click Metrics
At the moment a page goes live it can start to accrue data feedback that shows you how users engage the page. Given little to no reason for a searcher to hit the back button. If the page was optimized well and you used structured data to help search engines match your content intelligently to what someone is asking, visitors will arrive on a page interesting to them. If you need convincing, scour your Google Analytics to analyze the long click and determine just how huge a ranking signal it is nowadays.
Optimizing a site to better engage and retain visitors is way more important than being a continual content-producing machine. Keep in mind that digital marketing isn't about dell time or clicks as an end. It is about building relationships. These metrics provide insights about people and help you understand user intent and needs better. Develop a process to send regular communications to stay top of mind but your long-term goal is to deepen your key relationships with consumers and your partners.
Real SEO is about people and relationships that are real, generous, authentic, meet a need, and satisfy repeat customers. Dataset insights can give you the information you need to build meaningful relationships with prospective consumers.
3. Monitor the Existence and Reliability of Verified Real-world Business Details
The sum traffic that a site may derive from voice search, the local pack, Google Maps, and its Knowledge Graph display is gigantic. Local business schema helps drive visibiliy in all three of these online spaces. But it uses machine learning, which relies on accurate data. Be intentional about the information that you feed it. Audit and check your own data that exists on the web.
Be in control of your WikiData and location data as much as possible, Start by doing what is within your means and doesn't require development resources or approval from compliance. Take on the more challenging aspects of data management once you have this accomplished. Google is leaning more on structured data to display contact information, how the pricing of an item or booking fluctuates over time, reviews, and more. For local shops, Google now deduces information from on-page structured data like business services, hours, identifing your industry's market, and so forth in order to provide rich results that users respond to in search results. It gives them a quick understanding of the page and ensures that they won't be disappointed by clicking to a page that's really more about another subject. Audit your site for new ways to use schema.
4. Use Responsive Design for Uniform Content
With the arrival of Google' Mobile-First Index, more is being said that the users should be able to see content displaying the same on desktop and mobile devices. Or at least it should be very similar. You cannot expect users to wait and wait for pages to slowly load or load thin content because your web design is lacking in mobile readiness.
People who use mobile devices do so for its ease and answers that are both immediate and precisely relate to their query. Mobile sites are finding higher levels of buy-in than companies without mobile websites. In 2018 they found themselves the caboose. Also sites ready for Google and Bing Visual Search outperform those that are not. Consider the amount of income you're missing out on without a mobile-ready site that will serve your mobile advertising needs.
"Most website owners automatically assume they need all the "bells and whistles" on their site to get the most customers. But those extra features, such as parallax web scrolling and the trendy moving background are only fine as long as customers don't have to wait 10 seconds for the site to load", according to Ralph Eck, lead blogger on Monitis*.
Use Accelerated Mobile Pages (AMP) to reduce bounce rate and increase CTR.
Better yet, use Accelerated Mobile Pages (AMP) to ensure search engines that your pages will load fast. Because viewers need to see content immediately, speed perception techniques help avoid negative bounce rates. Fortunately, AMP is improving all the time and prioritizes resource loading with built-in functions. This efficiently downloads only the most important resources first. If you have a retail site, your eCommerce sales success depends, in part, on improving load times. Fast loading site is like the early bird that gets the worm; improved conversions are typically the result of building with AMP.
It's important to monitor and restore the health of your site's performance by cleaning up online issues.
5. Improve Content Quality and Uniqueness
Use expert authors to assure readers and search engines of your content quality. Revise your older posts if they borrowed content from somewhere else. Trim your sidebar and footer content so that what loads on a page is more about what the searcher is looking for. This also reduces the risks of cannibalization and is a wiser use of your crawl budget. Some consider a headless CMS which is constructed to trim headers and other bulk content to benefit mobile sites.
Expert-led keyword research will help you align with how your audience finds answers and structure your content creation. At the same time, try to duplicate key on-page elements across the content on the desktop and your mobile site version. Here you need it to be the same, page by page, or as alike as possible, in order to rank for the same keyword and phrases. Google, to date, has not stated that it will prefer AMP pages in its index. Adding AMP is best done by someone with an above-average tech-savviness.
Adding plugins can generate challenges if your business decides on AMP for mobile, and your desktop index is based on the mobile index. Without going into a lengthy conversation here, be apprised that there could be repercussions for your full website. In order for a business site to perform well on both desktop and mobile, it is best to provide a fast loading and great UX experience.
Provide content that will meet the needs of local consumers.
6. Provide Solution-rich and Answer-rich Content
Provide a more comprehensive answer than searchers can find anywhere else on the web. Learn which questions are most frequently asked within your niche. Understand the intent behind these queries and diligently monitor and improve your key income-generating pages.
It is rare to find a business that doesn't find that its clients and customers have all gone online. This is where they go when searching for solutions. You have little choice but to prioritize online marketing if you need your business to prosper.
In the long run, making sure that your website can perform optimally is more cost-effective at building your client base. It should integrate thoroughly with your Google Business Profile. Use semantic search to provide solution-rich unique content. This means providing value to your site visitor, answering your customers' questions, creating content with structured sentences, and understanding the intent behind the search so that you can provide the best solution. Semantic search marketing is a more intelligent and intuitive search that examines a user's history and the general context of words searched for to offer relevant answers.
Use natural language when you talk about your brand; it makes engaging your audience more conversational. This way users are more likely to leave comments that clue you into the solutions that they are seeking.
7. Your Entire Site Should be Mobile Optimized
Google has been telling businesses for some time that this is going to be necessary if you want bots to send your site traffic. Know what website upgrades are necessary to make in order to gain its nod of approval when mobile standards have been met. The search giant is already adapting its mobile-first index and sites that have gained the status of qualifying are generally seeing an overall lift after algorithm updates. You need to optimize your site for mobile performance in areas that matter most to users – prioritize your evergreen content.
With the Mobile-first Index taking place, search engines will index the web from the perspective of a mobile user, using the mobile version of your website as its principal search engine index. It's a very practical change, given the incredible and clear use of mobile search preferences in recent years. We heard a lot about it in 2015 when Google announced that a higher percentage of searches happen on mobile devices versus computers in 10 countries around the globe. With more recent studies pushing this number up as much as 60 percent for some industries and entities, users engage more with mobile featured snippets. Make site visitors your focus. Google has and always will adapt to how people are searching and how to meet their demands faster. If you haven't already, go mobile. And do it quickly.
Using CSS sprites reduces the size of a site's supporting files. Sprites are multiple images saved as a single one and rely on CSS to call and display them. Users want to be on your site for only as long as needed to do what they came to do or learn. Most website themes load one or more CSS files and several JavaScript files with more of a focus on design than on performance. It is up to your site performance analyst to combine and eliminate files where possible.
Look for better options for design and images that facilitate a lightweight page without leaning on heavy JavaScript frameworks or excessive file sizes.
"Sometimes the beautiful marketing imagery that brings a brand's site to life can slow down mobile site speed if not managed carefully. And that runs the risk of higher bounce rates and fewer conversions, which translate to missed revenue opportunities." – thinkwithgoogle.com
The February 2019 4 mobile page speed wins to discuss with your developer, starting with images, the article urges web designers to "Aim to start with WebP, which can be used for photographic and translucent images at 30% more compression than JPEG, without loss of image quality."
Authors Raisa Cuevas, Karen Kristine Persøe suggest that you can then put in place the following for full browser support:
JPEG: Photos with no transparency
PNG: Transparent backgrounds
SVG: Scalable icons and shapes
Web developers need to not only to improve site speed, but also your site visitor's perception of speed. Someone visiting your site on a mobile device only has a small screen size to view content. It is best to load the visible content first and faster. The right site performance optimization includes having less pertinent elements elsewhere on the page download in the background.
Internet users who are seeking quick answers, they often leave just as fast if your solution arrives to slow.
8. Speed up Your Website and JavaScript: Lightning Fast Loading Pages
The fastest loading site typically gains the click. All major search engines keep an account of us against other businesses and gain a historical perspective that tells them what pages are often abandoned while waiting to view. If this means hiring someone with up-to-date technical SEO finesse, an understanding of server behaviors, web hosting, Content delivery networks (CDNs), how to avoid plugin bog, image sizes, and AMP installations, then it is better to do so that get left behind due to an old-school SEO approach. Efforts to speed up your website are one of today's "musts-do" at the top of every web master's technical agenda. Load abandonment indicates that users didn't stick around. Google Analytics lets you track how frequently this happens as well as how long each user stayed on site.
As this site issue can lose users before they ever have a chance to see your website, conduct more than one website speed test. Your search marketing strategies need to inform web redesign plans so that visual changes don't hurt load speed.
Bite the bullet and streamline your content and design. Visitors care less about "fancy styling" and the repeat elements that you may love for them to see on EVERY page. They just want answers and fast. They don't want to feel like you are pushing information or sales pitches at them from every angle. It is better to make it easy for them to find related content (structured data implementation works) or what interests them on your site. Reducing the number of HTTP requests web servers need to make can trim seconds off an HTML document load time.
Start with something doable within your budget and talent resources. It is super easy to compress your image files and javascript files to reduce load time while making sure that they fit Google's Image Guidelines. Then consider something that may be more challenging like reducing caching. Website cache optimization is a way to increase data retrieval performance by reducing the need to access the underlying slower storage layer. All server responses should specify a caching policy to reduce the need for roundtrips between the client and the server.
We received an email today stating, "Thank you for your patience over the last four days. Our website, mobile app, and podcasts have been down since Saturday morning. Our hosting provider had a catastrophic failure in their data center, and it took much longer than expected to bring our site back online. During the outage, our website, mobile app, podcasts, and all daily emails were not operational."
It happens when you are not expecting it. Lower-grade servers go down more often.
Do Milliseconds in a Site's Load Speed Matter?
Even milliseconds in delays matter, from the users' perspective in how well your website works.
In our era of instant algorithm updates, same-day delivery, and taller customer service expectations, site guests simply are not going to wait around long for your web pages to download. Web performance, JavaScript minification, and improving download speeds are a growing UX science around ontologies and load speed. They are a core aspect of SEO and what it is. Research indicates that even milliseconds can make a significance difference in customer behavior and get those sales in the door.
Indeed! Every millisecond counts. Ask yourself "how many milliseconds in a second?" The answer is 0.001, assuming you are converting between second and millisecond. Check out your Google Search Console Web Core Vital Report and, if you have access, glean from the new Search Console Insights to see what resonates with audiences.
Research on mobile website optimization shows that converted shoppers received pages that loaded 2X faster than non-converted shoppers. In the December 14, 2012 How Website Speed Affects Conversion Rates article ****, Goran Čandrlić reports that "Amazon increased revenue by 1% for every 100ms of improvement". Conversely, it calculated that "Amazon can suffer a loss of $1.6 billion from a slowdown of the page load time of just a single second."
9. Align with User Searches for Queries in Tandem with a Brand, URL or Site
Web users know who they trust and frequently search a topic + a known person or business when seeking information or a product. Google Search is so efficient, especially when verbalizing a search query, and people find that they are being served up relevant options instantly without needing to navigate to someone website first. Users now have less need to use your website's navigation or internal search feature. So optimize for on-the-go users who can then simply find your knowledge graph or business marker on Google Maps. Every product that your brands sells should have accurate and robust product markup.
Why not have your brand and products stand out in Google Rich Cards?
10. Optimizing for Click-through Rate (CTR)
Record and optimize the number of clicks from Google SERPs to your site. Schema markup implementation has become mainstream giving users better-looking listings and producing rich results in SERPs. Research and test for better title tags, image alt tags, and Meta descriptions too and test to ensure that every page gets indexed properly. Don't assume that they are not a ranking factor and can be left on a list of to-do tasks of lower priority for "someday". Even when budget constraints exist, factor this into your search engine optimization spend. Examine your critical Path and render-blocking resources (CSS + JS) and eliminate barriers to having a fast-loading website.
If your site can win the best CTR even if listed second in search results, eventually it may nab the first place position. While clicks matter, someone who calls you directly from SERPs and makes a sale means that each party reaches their end goal faster. This can happen if your site is referenced correctly and often in your Google Business Listing.
The highly visual Google Answer Box is an intensified type of featured rich result that is answering questions in an immediate and appealing way. Searchers love quick answers. If you become smarter at providing answers to specific questions and don't just depend on a single keyword-optimized page, you are likely to increase the number of relevant clicks that you win.
Schedule regular SERP analysis to determine how your site performs direct directly on the SERP.
11. Prioritizing HTTPS/SSL and How JavaScript is rendered
Google has put several modifications in place that increase the importance of having a site that is HTTPS. Online security and user privacy should be paramount on every business owner's list of how to reach prospective clients online. Consumers are demanding assurances that anywhere their personal information is requested, it will also be protected. Technical SEO for e-commerce sites is especially important due to the nature of sales transactions.
That is where SSL/TLS encryption comes in. It involves scrambling data that is transmitted over the wire so that digital onlookers with ill intent will only gain a jumbled muddle of characters instead of credit card details. Security protocols should provide assurances that web clients are interacting with trusted servers. It is done with digital certificates that act like high-tech signatures.
Google, webmasters, SEO professionals, and dotcom companies acknowledge that how a website's JavaScript is handled matters. Poor performance can hinder engagement from mobile users, as well as your chance to show up in Google Cards and clicks from Google's local map pack.
Martin Splitt, Google Webmaster Trends Analyst, says that when Google Search indexes JavaScript (JS) it can render content faster by separating indexing and rendering. It then comes back and adds the content to the page that relies on JS. It can take more time for JS content to get in Google's index. So, how does Google Search render JavaScript websites?
Three stages are involved in order to render JavaScript web content:
Downloaded.
Parsed.
Executed.
Minification in computer programming languages and especially JavaScript, is the process of removing all unnecessary characters from source code without changing its functionality. How your JavaScript is managed can greatly influence your website's SEO. A JavaScript-powered website needs to be search-friendly in order to be found and read by the people who need the answers found there. Hill Web Marketing can help you leverage the progressive pausing and rendering of content to make your website discoverable.
12. Perform a Link Profile Evaluation
While listed last here, how your incoming links impact your domain authority is certainly not last. Link velocity of every page and the link metrics it has established count heavily. It is best not be put all your efforts here alone as most certainly how pages rank and which pages rank will fluctuate.
Topical relevance of linking domains that can be identified as niche sites remains a solid acquisition strategy. If your brand is visible in the national press and that brings the results of high authority sites linking directly to yours, the invested effort was well spent. One type of inbound link may be useful to drive traffic and another for SEO purposes. In 2018, SEO strategists are recognizing the need to focus on making a long-term relationship by helping companies build strong networks and links that will remain in place for the long term. Google seems to regard link building as a way to decipher which websites can be trusted and have a history of being relevant to specific topics.
How to look at link building in the 2020″s:
Branded anchor text is still better. Penalties are slammed out for bad anchor text habits.
Put more effort in placing links in body content versus sidebars, main menus, and footer areas.
Know what TrustRank means for you. Some niches are expected to have a linked presence on specific external sites to establish theirs legitimately.
Domain-level link authority factors count.
Avoid guest blogging sites that could end in producing spam links.
How Site Performance affects Business Bottom Lines
Can my site performs really impact my revenue?
It is exciting to find ways to make improvements that ultimately increase review by tracking performance and then using key data insights to analyze how performance affects business. We don't look at errors or weaknesses as failures. Once identified, we see them as key knowledge in order to make fixes that will produce more business for you. How well your site performs also directly impacts your costs and conversions from mobile advertising.
The user experience must be great. Or they will go somewhere else.
Here are examples of great questions to find answers to:
Do visitors with faster interactive times buy more products?
Do users who face more lengthy steps during the checkout process drop off at higher rates?
Which keywords generate engagement? Are they simple phrases? Or your industry lingo?
It is like finding treasure when correlations are found. You can go back to every decision-maker and layout a compelling business case that improved website performance is important and should be funded. You can learn more by using permitted tracking pixels and helping yourself to our valuable SEO Analysis Checklist.
How does an SEO Take the Correct Performance Action versus React?
When jumping at every ranking fluctuation and thinking that Google uses different ranking factors for larger brands and competitive queries, it can get tiring. What you need to improve on and strive to rank for depends entirely on what you're capable of doing. It's not helpful to head into ranking for a specific search query or topic that you have little chance to get noticed for. Some demand a ton of work and backlinks, so your starting point should be to decide what's truly possible for you to accomplish. Can you execute fast enough to catch a trend or open window before your competition does? Do you sufficient budget? Do you have the right development talent in place? You can only rank if you've managed to actually get done what is necessary to do so.
To determine which user-centric performance metrics matter the most for your site, keep your goals in mind but take on the user's mindset. When a user arrives on a web page, they typically want immediate visual feedback to feel confident that everything is going to work as expected. But after you have that great image in place that nails it, there is a lot more you can do.
Philip Walton, an engineer at Google working on the Web Platform, wrote in Leveraging the Performance Metrics that Most Affect User Experience that "When talking about performance it's important to be precise so we don't create misconceptions or spread myths that can sometimes lead to well-intentioned developers optimizing for the wrong things—ultimately harming the user experience rather than improving it".
Enormous progress has been made to make this easier. The PerformanceObserver API lets developers have the environment they need to measure performance on real users without lowering their experience. Especially today, your business needs to know how well your website performs in Web Core Vitals. and voice search Also, page ranking is influenced by social media engagement.
Always record progress where you've optimized pages using the metrics that are most representative of a user's overall experience. Users care about the entire experience they engage once on your website. So do we.
What is GS1 SmartSearch?
The GS1 SmartSearch provides a way to generate structured data about a product and relate this data in a way that produces better visibility in SERPs. This product data can then be used by search engines and smartphone apps to provide a richer experience to the consumer.
Our goal in making your website more efficient is to boost your sales by:
1. Improving the relevancy of search results.
2. Improving the details and product information displayed in search engine results.
Hootsuite even created Meaningful Relationship Moments, or what has been termed MRMs for short.
Performance is a necessary pillar of web development in which every web developer should stay current on best practices. It may "profoundly affect the initial reaction of the users when they first visit your website, and can in-turn impact the subscription base of your beloved product or blog page" according to Owen Far of Hackernoon**.
What are some free website performance testing tools?
5 Free Tools To Test Web Performance
Pingdom.
GT Metrix.
Google PageSpeed Insights.
Apache JMeter.
Dotcom-Monitor (Free for 30 days).
What do these free performance tools provide?
They assist in the following ways:
Run the Google Test My Site tool to get a reality check on your site's performance. Google is so dedicated to this that it provides an analysis of mobile-friendliness and mobile page speed. Learn about file sizes, screen sizes, and JS compression.
Run the Google PageSpeed Insights tool to find specific optimization facets that are listed in priority order both for mobile and desktop versions of your website.
GT Metrics even provides a graph showing how much time it takes to load each file that a page calls for.
Pingdom has a free version that anyone can use because it deems site load performance as important as uptime.
The Apache JMeter™ application was designed to load test functional behavior and measure performance. It was originally intended for testing Web Applications but has now expanded to additional and vital test functions.
"When executed well, a strong customer engagement strategy will foster brand growth and loyalty. Businesses that focus on customer engagement are focused on value creation, not revenue extraction. They give people something meaningful beyond a sales pitch." – Outbrain****
"Content that remains unseen may as well have never been created." – David Amerland
"Every website is competing with rival brands to increase its engagement levels. Even if you attract a huge amount of traffic, this won't mean much unless you're able to engage visitors and get them to perform the desired action." – Shane Barker on Convert***
Audit and Fix to Improve Website Performance
Minneapolis mobile website performance optimization services. We provide freeload speed testing and consultation services for how site performance affects business bottom lines. We will improve your website's user engagement. Testing and optimization start at 1,500.00 (Offer ends on 31 July 2024. Call Hill Web Creations at 651-206-2410 and request a free conference call.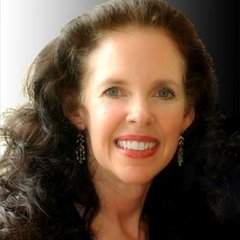 Digital Marketing Consultant at Hill Web Marketing,
Jeannie Hill
has extensive experience and a well established reputation for positive results in
improving website performance. We help by leading existing marketing teams to get their businesses get better performing web pages. Start by reading our Answers to Common Search Marketing FAQs.
I enjoy residing in
Minneapolis

,

Minnesota
and well beyond for businesses with a national reach.
Conclusion
Digital transformation and a site that continually performs well is like changing a tire while driving. Challenging… but possible. We love the challenge! Gain our dedicated support via our Minneapolis mobile website performance optimization services.
To be truly Mobile-Ready and end up with an improved website performance, plan from the start of any new project.
All aspects of a site's performance are a key aspect of the user experience, so it can't be an afterthought at the end of a site migration or the development process. You'll reach your end business goal of increasing user satisfaction faster if you manage projects through a mobile-minded structure. This involves a team where web designers and developers collaborate from the start.
At the end of the day, improving your website's performance means getting your technical SEO right. Usually, it requires development, possible design upgrades, mobile readiness, and a thorough content audit. Our detailed SEO reports, paid search, and development skills are superior to most agencies in the area and a lot of satisfied clients speak favorably of our work. We know what we're doing. We are passionate about it. We've executed successfully in the past. We're here to take let your business experience it and elevate your to ranking positions at the top that you deserve.
We can do a deep dive for you to improve website performance. Call 651-206-2410 and request help to identify and Implement Website Fixes
* monitis.com/blog/8-ways-to-improve-your-website-performance/
** hackernoon.com/how-to-radically-improve-your-website-performance-part-1-c728f4e5b08f
*** blog.convert.com/10-actionable-ideas-increase-website-user-engagement.html
**** outbrain.com/blog/customer-engagement-strategies/
***** globaldots.com/resources/blog/how-website-speed-affects-conversion-rates