How to Read your Google Search Console Rich Cards Report
This year Google revamped its Rich Snippets feature called Rich Cards into three groupings: "Invalid Cards", "Enhanceable Cards" and "Fully Enhanced Cards".
Additionally, the new Google Search Console Insights offers additional data reports that help to identify critical errors in your site's cards helps SEO professionals to know right where to begin. The Google Search Console rich cards report helps businesses locate and correct mishaps in any rich card structured data that Google has located somewhere on your website. This report also indicates ways to additionally provide added information to take better advantage of Google's rich card platform. Use this report to make your rich snippets more compelling, to gain fully enhanced cards, and make your e-Commerce site user-friendly.
Because it nabs viewer's attention so effectively, most every site wants to eligible for inclusion in Google Rich Cards and Rich Snippets. Several content types allow users to engage a website's project pages directly within Google Search. So gaining them is a big deal. Losing them means that it is best to perform a site schema audit and determine why.
How to Use Google's Rich Card Report to Gain Fully Enhanced Cards
Web pages are made "wealthier" if they have rich card markup permitting them to be displayed in the form of a card featuring the information you marked it up with — whether that is a product's price, review star rating, or total review count, and so on. Some identify rich results for products as rich snippets versus rich cards. Typically whatever rich cards can be gained, the benefits are worth finding what you did right and how to repeat it.
Structured data for certain types of web content makes those resources highly accessible and clear to search engines (and related third-party programs) for rendering Google Rich Cards.
They may be visible in search results when the data on a page is tagged with standardized identifying code. For SEOs who gained them and then seem to have lost them, this article will attempt to offer guidance to troubleshoot issues and regain favorable rich cards in search engine result pages (SERPs). After following this topic avidly this year, clearly structured data is a far more straightforward way for search engines to interpret a web page. For that reason, coders refer to this type of data as "Linked Data" and take pride in the resulting cards that command visible attention.
The rich cards report is intended to support Accelerated Mobile Pages.
To start, here is a background. Google first introduced this item on May 17, 2016. "Rich cards are a new Search result format building on the success of rich snippets. Just like rich snippets, rich cards use schema.org structured markup to display content in an even more engaging and visual format, with a focus on providing a better mobile user experience."
Not only does Google AMP offer great page load speed, but also the ideal environment for cards. We pay close attention to data reports in our Google platforms that permit us to grow rich results visibility – on mobile in particular.
Becoming Familiar with Key Components of the Google Rich Card Report
If you gain even one in enhanced mobile search, use this success as a road map to keep going and gain additional ones.
If the search giant has found any enhanced rich card structured data existing within your business site, it will populate a color-coded chart and table containing the details concerning the cards that it discovered.
Google provides a handy color-coded chart to understand the chart.
It is what is called "a stacked chart" that shows the count of items as your site builds its online history. More detailed instructions** are offered to get the absolute value for a point on a line. Just subtract the value of the next line below it.
The 1st tier of this report lets you see the total of errors or recommendations for all rich cards your site has and each is bucketed by card type. Click on each row to see more information by card type.
The 2nd tier of your site rich card report itemized both critical and non-critical issues for the selected card type. Next, select a specific row to further drill down by rule type.
The 3rd tier of the report reveals the web pages with cards of the selected type that are impacted by the selected rule. Now you can find Google's recommended fix for that error but clicking again on a specific row.
Using the "Rich results" filter in Search Analytics, it is possible to further drill down and see clicks and impressions. Many would argue that a site's click through rate is used by Google as an indicator of how visitors take action and engage these pages. Today, the focus of many an SEO to achieve success is to go after more clicks right in Google SERPS page one.
How to Use the Checkboxes
To gain this report, inside your Search Console the chart needs to have a minimum of one series checkbox chosen. Ir makes sense that if you remove the selection of all checkboxes, only an empty chart will show, meaning that no data populates even when it could otherwise do so.
How to Understand the Freshness of Your GSC Data
All of the rich card data you will obtain from the Google Search Console (GSC) comes from the last time that Google crawled a web page. If updates have been made on site to the page since its last crawl, it will not be reflected in this report until GoogleBot has re-crawled the page.
Google states the following:
The Status date beside a chart is the most recent date when Google crawled any page on your site.
The Last detected date for a specific URL is the most recent date when that specific URL was crawled. Therefore you might see an error reported that has since been fixed on the live page.
Each error example in the report links directly to Google's Structured Data Testing tool (SDTT) so you can test the page's code in real time.
1. Invalid: This is where to start fixing issues. Such cards contain one or more identified critical errors within the required structured data fields. The same invalid cards may also contain one or more non-critical errors. Study Google's complete listing of rich card properties on their Developers site.
2. Enhanceable: This identifies rich cards that contain only non-critical errors in the additional, optional structured data fields. Enhanceable cards have the benefit of still be displayed, but if also providing valid values for recommended fields, you can enable more Google Search features within the same card.
3. Fully-enhanced: This status is attributed when the cards render correctly due to having all required and optional fields working correctly.
Add Missing Information to Gain Fully Enhanced Cards
If your structured data code is missing an image, this will show in your report as a "Critical" error on a scale of severity, versus other missing information. Highly-visible Goolgle Knowledge Cards also rely on this data. Another specific example would be if you are using Product schema, you must include pricing information or you will see the error "One of price or priceSpecification must be provided".
Furthermore, schema.org's instructions state to "Use the priceCurrency property (with ISO 4217 codes e.g. "USD") instead of including ambiguous symbols such as '$' in the value." So if you have used the dollar symbol, you will have a critical error. To gain a fully enhanced product card, include recommended information such as availability and priceValidUntil.
To increase chances for your Rich Card for guidance with Google Assistant on Google Home and smart displays, check that your content follows the content restrictions policy for Actions on Google. For example, Google tells us, "If you violate these policies, your recipe might not show up as a rich result, but your content will still appear in Search results". Winning rich results in Google SERPs is both technical and worth the extra work.
The rich cards report is intended to support Accelerated Mobile Pages.
A Rich Cards Expands to More Verticals November 21, 2016 post by Google says, "While AMP HTML is not required for Local restaurant pages and Online Courses rich cards, AMP provides Google Search users with a consistently fast experience, so we recommend that you create AMP pages to further engage users. Users consuming AMP retail page content will be able to swipe near instantly from restaurant to restaurant or from recipe to recipe within your site."
There are 2 Camps of Rich Card Error Severity
If something is amiss, the reason will fall into one of the two following types:
Critical Rich Card Errors: This happened when either wrong details or details are missing in required fields: for example, the primary name field in a recipe card. Cards with critical errors cannot be processed by Google.
Non-critical Rich Card Errors: It is necessary to stay current with updates in schema structured data implementation or all of a sudden it is possible to have invalid missing values for optional fields or a similar problem, however not one that will hinders GoogleBot from processing it. For example, a missing or invalid value for calories in a recipe card. Those that are labeled as containing non-critical errors can still be utilized by Google. Where possible, you site can benefit when offering additional details in the card. Fix markup errors to avoid spammy markup penality risks.
By addressing both your critical and non-critical rich card errors, you can build trust with the search giant that may yield high returns.
Trouble Shooting Issues with Missing Google Rich Cards
Because of their enormous popularity for gaining site visibility, many SEO's have worked long hours to try gain rich cards, but don't' see evidence of them appearing in SERPs or their Search Console Rich Card Report. To help diagnose potential reasons, Google offers the following questions to both ask and answer:
Are you examining at the right site property? "The Search Console property must match the hosting site. A common mistake is to add content for cards on the www site but look at the non-www site report, or posting on the https site but looking at the HTTP site report."
Have you allotted sufficient for Google to recognize your AMP pages? "It can take a few days for Google to crawl any newly submitted or changed pages; be patient and wait a few more days to see if the pages show up."
Is it possible someone accidently excluded these pages in your robot.txt? "Be sure that your pages are accessible by Google. Try Fetch as Google* to test whether GoogleBot can access your pages."
At present, we use rankranger.com, ahrefs.com, moz.com, and semrush.com to understand SERP visibility for People Also Ask and Related Questions. The growth of answers presented in immediate Google search results is explosive. But it is critical to leverage your Google Search Console Reports to know how Google crawls and indexes website.
ADDITIONAL THOUGHTS AND TIPS FOR RICH CARD AUDITS
Review Chart line Items by one Absolute Value at a Time
For an unclutter view to find the absolute values for a line, deselect all other lines in the stacked chart to hide them momentarily.
* Ardently Adhere to Schema.org's Vocabulary
To minimize time and confusion, when you are reading your Google Search Console Rich Card report, keep in mind that all of Google's structured data guidelines and documentation are drawn from schema.org, as its solitary source. Google is tightly knit with the vocabulary as its premise for updated and supported structured data markup.
Google My Business is rapidly expanding and more integrated with additional datasets on the web. This includes user-generated data submitted as reviews to GMB listings, along with the content published on your website, and indexable content on any page that Google associates with that entity. More rich features continue to pop up in the Google Local Finder and Local Pack.
* Add Code for Rich Cards via the Google Tag Manager
For ease of updating, we recommend applying code for Rich Cards through the Google Tag Manager and then track your results with the help of JSON-LD.
* Avoid Doubling Your Syntax for the Same Entity
* Decide upfront if you are going to work with the JSON-LD format and or inline structured data. You can do one or the other, but should not implement both simultaneously.
Aaron Bradly says: "I'd go with whatever syntax is easiest for you, but I'd definitely use either Microdata, RDFa, or JSON-LD for your Product markup. That is, you should only declare the same entity with one of the supported syntaxes; I would definitely not add JSON-LD on top of microdata or RDFa."
* Recognize the Search Trend for "Things"
More rich cards appearing in SERPs follows the intent that Mariya of Google shared when explaining that Google plans to show more "things" and fewer links for some query types. You can add more elements from your on-page content in SERPs right upfront. They were intended to be and are more attention-grabbing. They are also more immediate and meet user demand for fast results.
One of my favorite articles on this subject was published on October 14, 2016, by Global Media Insight Blogger and is titled Google Rich Cards – A Far Richer Search Experience*. GMI says that since they are "Built from Google's list schema algorithm, rich cards can also be paired with rich snippets to offer visually attractive and informative results." A rich snippet is easier to get as it works for sites that don't fit into the few card types available and can show in a desktop list of SERP results.
Rich cards and rich snippets may be similar but they are not exactly the same thing. Rich cards are subject to the limitations of mobile devices and are only currently available in the English language. That may change, but the fact that there the limited space in rich card carousel won't.
Right here is a perfect example of how to use your GSC rich card report. It will tell you what additional details can be added to offer a richer card experience. Users will opt for one with more key information such as this recipe's preparation time, the combined calorie content, fantastic review ratings, and much more.
* Choose the Best Qualified Content Type
The variety of content types available for use to appear in rich results continues to expand. CreativeWork is a schema.org type definition that pertains to suitable content that is ideal for reading, watching, listening, or other ways of consuming web content, such as reading up on product reviews, news articles, recipes, and films. Other content types, such as items for sale and local business listings, fit under the commerce category, which is a custom category that was created to define schema.org types largely planned for retail purposes.
With only a small bit of code, it is possible to gain rich snippet features added to your more traditional search results. Once you add the Schema markup to your HTML, it can improve the way your page displays in SERPs, but your chosen content type needs to make sense to GoogleBot. If your rich results seem to have disappeared, go back and take a look at this aspect. As more content types come into existence, it may simply be that you now have a better option and should review your structured data.
* Rich Results Offer Savings on PPC Costs
For a variety of reasons, (like doing things right to build domain trust), a site may rank well in earned search. Some business digital marketers rely heavily on in PPC bidding to prod Google for higher rankings – but this form of gaining qualified clicks to your site costs money. Rich cards, often found at the top of the SERP (which is called position zero), are a superb alternative and can save businesses thousands of dollars they might have otherwise spent on paid search.
Rich cards are inherently embedded in the Google search results which means that they populate faster. While rich cards appear to look like and function similarly to AdWords sponsored shopping cards, you do not have to pay for them.
* Single and Mobile Carousel Style Rich Cards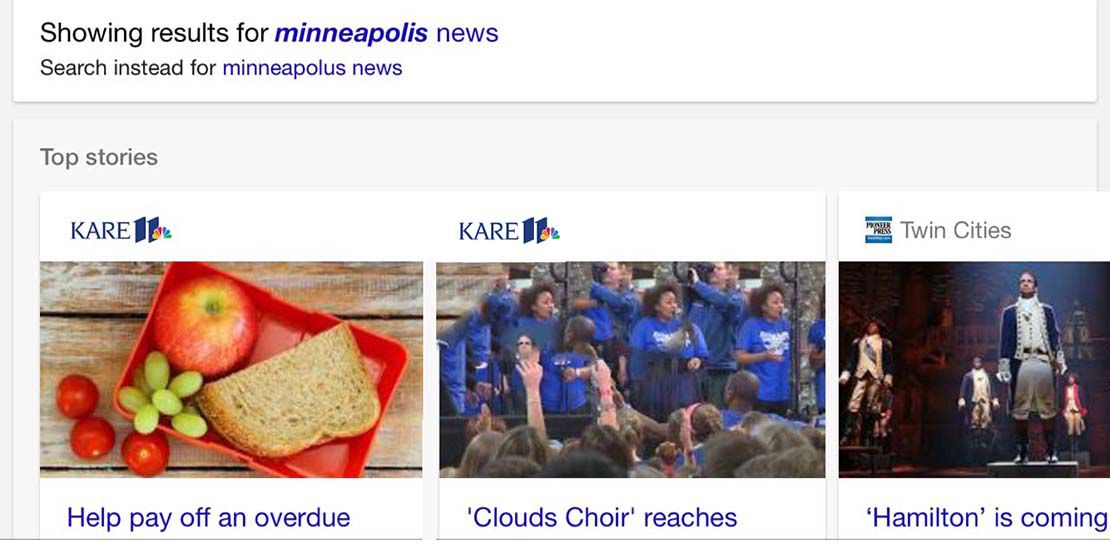 Google rich card carousels may present cards from one site alone or from multiple different websites. The rich cards report was only added in the Google Search Console in the spring of 2016, and so far, bundles single and carousel results within one report. Google has indicated plans to move errors for rich cards to this report. Currently, you can still use the "rich results" filter in Search Analytics to track how your rich cards and rich snippets are doing in search.
The mobile rich card carousel feature is touted as very user-friendly and is already widely used in major Android and iOS apps.
One quickly notices the larger images and how the cards are displayed within sliders and product carouselss. There is quite a science behind how easy they are to see and read within the confined space of a smartphone screen. By quickly correct errors and warnings in your structured data that qualify for rich card types, a mobile user may see more cards leading to your web pages where aggregated reviews may be marked up with schema SEO.
* Possible to Shut Rich Cards Off
Webmasters can maintain some control while troubleshooting how cards look when they appear. Google provides the option to manually enable or disable Google rich card results.
Correctness Matters – if you Want Mobile Rich Cards
When asked, "What if I use the wrong markup?" Google answered, "Technical and quality guidelines apply for rich cards as they do for rich snippets. We will enforce them as before."
Announced in tandem with rich cards, this report helps locate both errors and opportunities. AMP error information is now aggregated – and error reporting includes structured data usage as Google pushes mobile. Don't assume that if you are "trying" that your site will be awarded mobile rich cards. Correctness matters when it comes to structured data implementation that Google regards as "errors".
Where are "Mobile Cards" Headed?
Only a few inside Google may be privileged enough to know. We do know that the card-based design is growing. Google Now Cards, an evolving Google predictive search product, was built on the "card" concept. If you are wondering how to gather the bandwidth to wrap your mind around this, consider its value beyond just being more visible.
But cards are much more than just a UX design philosophy. Moz explains***, "We're used to seeing SERPs in clusters: a column of organic results, a Knowledge Panel, a box of news results, a box of local search results, etc. Prior to individually-labeled ads, even AdWords ads came in visually-delineated chunks. With cards, we have to start thinking of each individual information unit as a stand-alone result, and every SERP is a mix of the most relevant results across a wide variety of sources and types."
A rich card is meant to offer only enough information to help a searcher decide to visit ta page; certainly, it is will not replace a long-form informational page. The schema markup it relies on may have an even bigger role in the future because this grants Google more valuable data to play with for display on the SERP.
Rich cards are not an ideal fit for everyone, but a card layout design is a valuable thought experiment as device options expand. The Google Search Console is a key touchpoint for knowing when and how your rich cards display. Create content that provides useful answers in natural language so that search engines can get people to it.
Keep in mind that Schema markup alone will not generate a jump in page rankings, but the rich cards it may produce, the resulting higher click-through rate and time on site, should contribute to a boost in organic search positioning.
Additional Information about Google Fully Enhanced Cards
"Rich cards are presented at the top of the search engine results pages in carousels that can be scrolled from left to right. Carousels may end up containing cards all from one site, or from multiple sites. In fact, they look a lot like the sponsored shopping cards from AdWords that you're using to seeing when searching for products. The main difference is that rich cards can show up organically and attract just as much attention." – Matt Southern wrote for Search Engine Land.
"Rich cards help to create a visually appealing listing for brands, allowing them to prominently display certain features that will draw in users. A great example would be a delectable image of a dish for a certain recipe site. When rich cards are used correctly, they can be an excellent way to attract traffic" – BrightEdge**
"There are definitely some aspects of many of these entities you can control, but it varies with the type (organic vs. vertical vs. Knowledge Graph, etc.). "Cards" are essentially everything at this point, and each type of information will have its own rules. Be careful with any kind of blocking or removal, though, because it can have unintended consequences." – Dr. Peter J. Meyers
Consumers want personalized results; featured snippets in card formats are bite-sized bits of information that are served up in SERPs in quick answer formats.
How to Request Services
Hill Web Marketing provides help to make your business's location, official website, and content info available for featured results, Knowledge Graph cards, and Rich Cards. Call 651.206.2410 for your custom quote. Consultation services for Google Cards Optimization generally start at 2,800 (expires July 31, 2022)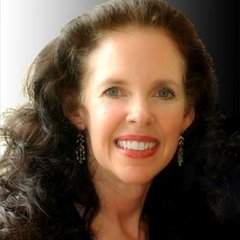 Jeannie Hill
, provides professional services to
help businesses optimize their web pages for improved chances to win Google Fully Enhanced Cards in SERPs. Expert in schema, structured data testing and implementation, and finding ways to gain cards in the Google Carouse..
.
I live in the Minneapolis, Minnesota area and serve the Twin Cities region and beyond.
Google Fully Enhanced Cards are part of Google Searchology
Recent updates in conversational AI adoption and the Google display system also encourage brands to pay more attention to their rich markup. Using schema markup has been commonly overlooked or delayed, as in, "we'll get to that later. Why wait? With the increase in rich displays, neglecting the steps to win rich cards, means that someone else gains this impressive form of visibility. When more opportunities for cards applicable to your industry come along, getting markup on now will ensure that you are prepared, optimized, and ready to attain better visibility across the Web that supports business growth.
All sites, but some sites are particularly suited, can leverage opportunities available right now by maximizing their schema. Google continues to expand and refresh its guidelines to help companies to optimize their appearance in search. But never forget to fully optimize your Google Business Listing.
As Google seems to ramp up its investment in the user experience and expand the diversity of visual results that augment traditional text results, so it is imperative that content marketers stay up-to-date by reading their Google Search Console Rich Card Report. We help clients evolve their universal content capabilities and offerings and conduct diagnostic testing for new rich card result opportunities.
The amount you pay to hire an SEO expert who knows how to leverage your Rich Card Report may pay off when enhanceable cards are perfectly in place. You can vastly improve your chances of providing valuable answers to peoples' top questions.
CONCLUSION: Maximize the Rich Card Report to Gain New Opportunities
Digital marketers can maximize client opportunities to appear in the rich card carousel.
Whether you own a personal site or are a business looking to better appeal to and engage with prospective clients online, Hill Web Marketing can help you out. We thrive at using powerful and effective SEO techniques like this one. We offer professional SEO services using Google's Rich Cards Report to help Minneapolis businesses gain Fully Enhanced Cards in mobile SERPs. Optimizing your Accelerated Mobile Pages with rich snippets will be even more important in competitive niches.
Get ahead of your competition by implementing site improvements and factual content for higher chances to win more rich cards in SERPs. Request an SEO Website Audit TODAY For New Fixes
* https://www.google.com/webmasters/tools/googlebot-fetch
** https://support.google.com/webmasters/answer/6381755
*** https://moz.com/blog/googles-future-is-in-the-cards
***** https://www.brightedge.com/blog/know-googles-new-rich-card-carousel/