How to Use Google Paid Search Marketing to Reach More Digital Shoppers
By using Google sponsored Ads, you can drive highly targeted traffic to your website. If you know how to compete in the midst of change, pay-per-click advertising can be a cost-effective way to grow your business online.
We have now hit the 3-month mile mark since Google announced the removal of right-hand side ads and increased up to four paid ads at the top. One outcome is that it has pushed organic listings even further down the page. After 1/4 of the year has passed, Minneapolis digital marketers who watch for how it may impact accounts in Google paid search marketing are starting to talk about it. Their insights help other realign strategies.
Competition for space in Google sponsored results is on the rise, making it increasingly challenging for e-commerce sites and brands to get their products and services in front of potential clients who are actively searching for purchase options. This article is designed to arm business owners and other marketers with an arsenal of insights and strategies to help increase product discoverability and ignite profitability and revenue growth.
Google Paid Search Favors Queries that Indicate Strong Buyer Intent
Like every marketing channel that produces positive advertising results, success becomes more of a challenge as more and more companies enter the fray and the percentage of mobile searches increases. Even still, well-structured paid search campaigns, powered by optimized data feeds, and driven by strategic marketing experts, continue to reach digital shoppers and deliver great results. However, success follows those who know the stages of buyer intent for best AdWords return on spend and connect at every stage.
This is critical to avoid wasted time and money on paid search. We pay close attention to the factors that determine long-term success. A PPC advertiser that produces desired results first understands what is involved in the buyer journey. Every marketing channel that entails spending significant amounts of energy and money needs to be studied, dissected, and analyzed before optimal results can be achieved. See what organic search improvements you can start with by analyzing your Google Search Console insights.
Businesses that can afford a combined approach of both earned and paid search quickly learn that Google favors sponsored results. Hill Web Marketing AdWords management understands that difference and leverages both. Wikipedia says, "Online stores typically enable shoppers to use "search" features to find specific models, brands or items."
Paid marketing can take your online shop and help you find potential buyers who are already searching for your products or services at a regular "bricks-and-mortar" retailer or digital shopping center. Whether your a business-to-consumer (B2C) online shopping center or focus primarily on business-to-business (B2B) online shopping, AdWords can give unparalleled online exposure.
Understand Audience Segments to Capture New Digital Shoppers
Companies and search marketers are always pressed to show ROI on marketing investments. This makes it easy to get obsessed with how well websites are ranking for specific search terms. It is more important to focus on the searcher and add value to them. Without the right focus, a mismatch between the searcher's intent and your website content may be the result.
Rather, begin all marketing with research that centers on the searcher. Identify what they are looking for, consider what they want to achieve; then create our content and paid search marketing around that.
An investment in content creation to address your audience's needs is foundational. Your search marketing reports will help discover the residence of specific wording that best reaches a specific demographic. Then you want to measure your mobile retail pages to improve PPC performance.
How to Increase the Value of your Paid Search Marketing Spend
Think of people before product; know your audience.
A customized search advertising campaign based on reaching the right buyer at the right time with ads related to your business increases visibility that converts into value. Digital marketing analysis is an ongoing process. Many are intensely following what the change to right-side ads means for business advertising: AdWords conversion rates, impressions, CPC, CTRs, average position and overall sponsored results. It is more about gaining the right buyer and retaining them than it is to get a higher number of paid clicks.
Before Google removed ads from the right-hand side of search engine result pages (SERPs), it conducted extensive testing on both desktop and mobile. Yet it takes months after implementation to see how Internet users really react to the changes. Google indicated that their intent behind the update is to benefit consumers who increasingly search across devices, mobile in particular. As with any major change, Marketers are scrutinizing lots of data to better understand the impact on ad performance.
What hasn't changed is that Google paid search has an operational format that seeks to match and reward "high commercial search queries".So , what constitutes a highly commercial query?
Overall, the term fits queries in which Google perceives that the searcher has the intent to buy. Having adjusted now to four ads instead of three, and understanding that they qualify highly commercial queries, it is important to have a concept of what that means. Google has put forward examples like: "hotels in New York City" or "car insurance." To gain better visibility in Google sponsored search results, we must align with Google's definition. Our definitions adjust accordingly with communications that fit each stage on the buyer journey. Google continues to innovate and add new ways to reach shoppers using ads.
3 Typical Stages of the Buyer Journey
1. Awareness stage: "I need to buy a new car this summer."
2. Consideration stage: "I think that I would like that type. Who is the best vendor?"
3. Decision stage: "Yes, my online research determined who I want to buy; I will call them now."
New Google SERP Layout Updates Impact PageRank and CTR
Knowing that Google favors paid-search ads that align with the intent of the query, marketers understand why 23% of all U.S. Google online search queries yield results with the new paid-search layout. We've been tracking where the brunt of these updates hits, such as critical business metrics like page rank and click-through-rate for earned listings. Every aspect across key "micro-moments" within the buyer journey was examined.
The top 2 insightful statistics in the report are:
1. 23% of all online search topics on the Google US search engine now feature the new search page layout with four ads at the top of the page.
2. Searches indicating purchase intent are six times more likely than all other searches to display this four-pack of ads.
"In fact, searches with discovery intent have a 69% higher click-through-rate (CTR) for the top five search results, as compared with purchase-intent searches," states Laurie Sullivan in a mediapost.com publication. Since searches with transactional intent typically serve up a higher number of ads at the top of the page, compared with other searches, click-through-rates are lower for organic search results in such scenarios when compared to SERPs with fewer Ads top-of-the-page.
Clearly, Google Favors the Promotion of Paid Search
Transactional search queries indicating buyer intent produce Google sponsored results
Notice what happens when I type in a search query for "women's shoes" in the image on the right. Select the more information option to read the statement that Google offers. We learn: "Based on your search query, we think you are trying to find a product. Clicking in this box will show you results from providers who can fulfill your request. Google may be compensated by some of these providers."
So, exactly what happens when Google receives a search request?
To answer this great question, let's start with learning what the search giant says on the topic. Its focus is clear in statements even back on Sept 2008, in a patent application publication number US20080228758 A1, and titled "Ad sponsors for mobile devices based on download size".
"When a user types in a search word or term, the search engine performs a lookup of the search index and generates a result set of web pages that contain the search term. Web pages within this result set may then be organized in accordance with their respective rankings, and the highest-ranked results displayed to the user."
Matt Lawson, Director of Performance Ads Marketing for Google, talked about this subject March 2, 2016, in Search Engine Land. "By showing fewer ads, our search experience matches how people actually engage with Google. And, because ads above the results are generally more useful, we're expanding them for highly commercial queries. (Interestingly, as an aside, PLAs demonstrate strong user interaction when they're on the right side, so they're staying put.)," he stated.
What Digital Marketers need to know about Sponsored Ads
For marketers to really succeed in sponsored ads, it is essential to comprehend how Gooogle paid search marketing works. The impact of Google's new SERP layout is generated by changes in marketing strategy and the layout itself. Businesses that were already investing in the benefits of profits from AdWords marketing now gain better Ad positioning. The removal of right-side ads has increased the number of ads that appear at the top of the SERP for most queries and makes room for highly visible Google sponsored ads. With the Google Knowledge Graph and sponsored ads now winning viewer's attention in the right-hand space, both merit higher portions of marketing budgets.
Paid ads displayed at the top of the page now look more natural to many viewers, which is increasingly fierce competition for coveted ad spots. For many facing the stiffest of competition, it means higher prices for paid ads and requires highly-focused ad targeting to achieve better results.
Commercial Intent Search Terms
Commercial intent keyword phrases are used for transactional searches. If keywords are categorized as "signals" from prospective customers, keywords used to market salable items that match buyer intent are the most promising. Conversely, low intent keywords are those that should be utilized for either navigational or informational communication. A person looking for information on a specific subject or searching for a brand they recognize is unlikely to make a purchase after these types of searches. GoogleBot identifies them with having lower commercial intent. It is always looking for the best result that will aid the user and offer the best experience.
Backlinko* says, "If you asked me to name the #1 keyword research mistake I see most often, I wouldn't hesitate before answering: "Not spending enough time on commercial intent. In fact, most SEO experts agree that – when it comes to choosing keywords — commercial intent is actually MORE important than search volume."
What are examples of "buy now" keywords?
Common search queries that indicate intent to buy are:
• Affordable
• Buy
• Best price
• Purchase
• Discount(s)
• Deal(s)
• Order
• Coupon(s)
• Free shipping
• Get more
• Bargain
• Bonus
Hopefully this has nudged a few good buyer keyword ideas that you find useful. While many internet marketers find it easy to lean on the obvious buyer intent search terms like "buy", "review" and "cheap" ad copy may resonate better if you find some more unusual golden nugget keywords. After you have identified what buyer keywords to use, test to find the most profitable ones and how to best incorporate them.
Adding product schema markup assists both organic and paid search, as well as helps you win a spot in product carousels.
Google AdWords Platform Updates Impact SEM Marketing
During the course of the last several years, Google account managers have had to work harder to drive scale. For verticals facing increases in CPC, it takes a higher expertise to leverage all extensions and options when optimizing a campaign. This means that many small businesses that formerly had in-house campaign management are switching to relying on a certified AdWords expert that is dedicated full-time to overseeing paid marketing opportunities.
Below is a list of recent AdWords changes that impact optimization and paid search marketing:
• Text ads are removed from the right rail of desktop search results.
• Conversion Optimizer, Display Conversion Optimizer, and Dynamic Search Ads (enabling automation).
• Google now serves up to four paid text ads instead of three in the mainline area above the organic listings for more "highly commercial queries".
• Additionally, if the keyword is popular enough, text ads will show below organic listings.
• Product Listing Ads (PLA's that focus on products categories, lower the use of keywords)
• AdWords enhanced campaigns (impact on device-optimization)
• Expanded reach of all match types (more challenging to find long-tail opportunities)
• The maximum number of text ads now permitted to appear on a SERP has diminished from as many as 11 to seven at the most (impacting CPCs and reducing auctions).
• Product listing ad blocks, sponsored results, and Knowledge Panels (tests intermittently show ads in these spaces) take up occupancy in the right rail on relevant queries.
Google Knowledge Graph Shows Images with Buyer Details
Recent changes to the SEM landscape may seem to favor larger advertisers at the top of many verticals. This creates the need to monitor and improve your mobile advertising strategies to improve CTR and conversion rates. One area that demonstrates this is broader use of the Google Knowledge Graph Graph, including testing of sponsored ad results. AdWords' next-generation ad system focuses on eliminating mobile bidding options. Even if you are paying more for each click, you may have better exposure than your completion and surpass costs with revenue increases. If facing fewer potential clients; by maximizing your opportunities to reach them via paid search, SEM remains profitable for those advertisers.
PLAs have less to do keywords and therefore require a different paid search strategy. While the product bid is in a business's control, Google determines which keywords are most relevant depending on your data feed. Account management can add negatives to prevent ads from showing for unwanted keywords, but you can't select the keywords used. The advantages can be made by adjusting your data feed to influence which keywords Google catches that are more relevant for you.
Google deduces high buyer intent when somebody viewing a picture of your product along with price information decides to click on it. Already knowing something about each searcher and the buy words in your ad, Google is savvy at factoring in what should trigger the indication of fairly high purchase intent. Think of this as the digital world's equivalent to an in-store shopper examining an item for a purchase decision. Often, 100% higher conversion rates come in from PLAs compared to text ads.
Aesthetically Appealing Sponsored Ads Compete Best
To gain exposure to ideal audiences, begin by ensuring that your content is well-optimized to offer a great user experience. With ads being granted increased prominence in SERPs, what turns up that represents your brand should aesthetically appealing to compete. A top trend in digital marketing is that Ads are becoming increasingly visual. They are a fast way to engage the attention of intentional buyers seeking a product or service like yours. Conduct an AdWords campaign and site audit to ensure that all available resources remain relevant and compelling.
This means much more than just having the traditional Meta tags in place and a well-executed landing page. Use a schema site audit to find opportunities to markup your site and seize the benefits of rich snippet results when possible. This helps both your website's rankings and ensures that your PPC spend finds ideal candidates and that a click sends them to a page that matches their need and accurately represents your product.
AdWords campaign optimization includes looking at all available advertising options from every angle. Local SEO optimization for a Minneapolis business may be the first priority for some but not all business online, but if you have actual storefront locations, it is a vital resource. Whether your marketing reach is local or national, choose your images, ad targeting, and ad copy wisely.
New to Google Paid Search Marketing: Real-Time Ads
To facilitate marketers who seek to tap into live events for user engagement, Google rolled out a new ad product called Real-Time Ads in January 2016.
Beta testing for this feature revved up in time for the Super Bowl 50. With Real-Time Ads, it is possible to capitalize on the buzz around live events, such as highly watched sports, political rallies, or awards announcements, along with all of the customer and brand talks that arise from them. The format can be "dynamically inserted" across YouTube, "hundreds of thousands of apps" and about two million sites across the Google Display Network," stated to Tara Walpert Levy, managing director of agency sales for Google.
"It's a way for marketers to launch ads that are relevant and timely to what's happening during a live event, and connect with audiences in a deeper way," Walpert Levy said. "This data tells us pre-releasing content is more effective, and people's content consumption patterns have changed." Conduct a buyer behavior assessment and then use the insights to improve your evergreen sales funnel.
YouTube is working to "time" mobile, video and Google display ads to better integrate with live TV events. When an ad campaign that's running across AdWords or Google Display Network incorporated Real-Time Ads, the copy is typically "pre-planned" and inserted dynamically. Business may leverage this opportunity to gain early event visibility via video teasers. Data released by Pixability*** revealed that Super Bowl video ads gave advertisers the benefit of 2.2 times the number of views and 3.1 times the number shares when ads were published prior to the game.
Use both Free and Paid Marketing Efforts to Reach Digital Shoppers
Knowing what it takes to have organic search results above the fold has always been a priority in SEO efforts, but today, it is essential to align it within paid search and use as much structured data as possible while doing so. Schema-structured data is simply a means of tagging information on web pages to enable machine-reading and classification. The strength of earned and paid-search teams is to strategize their marketing plans together. The benefit is they can better target and gain preferential schematic search results. Businesses that focus on this are seeing a return on investment for both paid and organic efforts.
The findings also suggest it is important for these teams to understand what content ranks for these buying terms and to align their content strategy and planning to create web pages and assets that map to what searchers seek. What comes to light is how critical search marketers need to partner on organic site optimization and paid search strategies to achieve better results in view of these Google updates.
You must know the stages of buyer intent for the best AdWords return on spend. Also, know how your business shows up on Google SERP pages. This is critical to avoiding wasted time and money on AdWords paid searches. We pay close attention to the factors that determine long-term success. A PPC advertiser that produces desired results first understands what is involved in the buyer's journey. Every marketing channel that entails spending significant amounts of energy and money needs to be studied, dissected and analyzed before optimal results can be achieved.
Here is a key reason why CTRs on PPC ads vary so vastly, often from 0.1% to +70%. The discriminating factor is whether or not the search query has commercial intent. Individuals are far more willing to click on ads if they're looking to buy something in the first place. You want to understand them at every stage of their buying journey; as well as have a good idea of how to sift out those unlikely to ever become a buyer. You only want to pay for and reach people interested in being sold to.
If you see the maximum amount of Ads showing in SERPs, you know that you're looking at a highly-coveted keyword rich with purchasing intent. In other words, it's a keyword you probably want to target in your paid Google campaigns.
As search marketers, we spend tons of dedicated time analyzing every angle of new algorithms updated and constantly seek to reverse-engineer ranking factors in an attempt to increase your business's visibility in SERPs. Even if you have the best of products or the most offer services of high value, without leads that close sales your business will miss its full potential. We are passionate to help clients increase advertising profits and bottom lines.
Expanding Use of Google Paid Ad for Mobile Shoppers
Google paid ads enables retailers to profitably reach and convert more shoppers online.
Search marketing strategists have advanced many an online shop by helping them find potential buyers. Gaining the right insights on how to best prepare your content so that search engines deem it useful and relevant. Engage a paid search consultant that has the depth of experience that can help your business. Whether it is to optimize a single data feed for your shopping cart or combining your paid search efforts better with your earned search team, we can help you rest ensured that your AdWords account set-up is correct, error-free, optimized, and properly built-out. Your online business deserves the traffic you want without the expense of traffic you don't need!
Google is making it easier than ever to reach the mobile buyer with new Google Ads innovations for a mobile-first world; think of this – three were announced on July 16th, 2016. New opportunities for paid text ads now work better for the screen sizes of the most popular smartphones. Your AdWords Manager can now use an expanded 80-character description line. That offers you nearly 50% more ad text to let mobile buyers know about your products and services that they are searching for.
"What's important to note here is that although ranking in the top positions drives more traffic for searches with discovery intent, searches with purchase intent still deliver meaningful CTRs for organic listings. For example, the first position CTR for purchase-intent searches is nearly 16%." – BrightEdge
"Google has run several ad tests in Knowledge Panels, which appear on the results pages for some entity queries, and says it will continue to do so. The tests began showing up in 2013 on some car queries and then expanded in 2014 to music, movies, and books. The decision to remove right rail ads has no impact on current and future tests in Knowledge Panels. Likewise, Google will continue to experiment with Product Listing Ad layouts." – Ginny Marvin, who works at Search Engine Land
"Keywords with high commercial intent, such as branded keywords or actual products and services (e.g. Nikon d800, stainless steel dishwasher, PPC management software, etc.) have much higher CTR's than informational keyword searches (who won the battle of 1812, how do you wash dishes, how to take good pictures, etc.), where people are far less likely to click on ads due to the informational nature of the query." – Neil Patel
CONCLUSION
News updates that impact online retailers have been at a rapid clip and open up exciting new opportunities for boosting business growth through marketing online. Whether you own multiple brick and mortar shops or strictly an online shop to manage orders for shopping online, you need to know the latest advertising trends to win in paid search.
There are many components that go into understanding how to target an Ad within a competitive field or topic, and match it to the preferred language of most users. Even before the days of digital marketing and search engines, focusing on the buyer's intent and needs has also been good business logic. Both paid and earned search merit a deep dive into using truly natural language that shoppers can relate to and find compelling.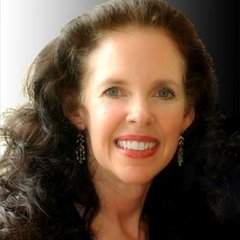 Owner of Hill Web Marketing,
Jeannie Hill
, provides services to
help businesses reach digital shoppers through SEO, SEM, and PPC campaigns. Expert in shopper research, competitor analysis for search marketing, and mapping the buyer journey.
.
I live in the Minneapolis, Minnesota area and serve the Twin Cities region and beyond. Google Paid Search Marketing services start at $1800(offer runs through 7.31.2024.
Get On-Board with Paid Search Marketing
We help customers who search on Google find your website so they can buy from you. Once conversion tracking is set-up, by customizing your Google Analytics, you gain the benefit of helpful reports so you know how your ads lead to valuable customer actions.
Competition in the digital marketing arena is getting more intense. The "little guy" can still complete as another brand in on the AdWords auction, but you may have to be smarter, faster at accepting change, and take leaps to be 10 times better than your competition. Optimizing your web content and to your paid advertising strategies may well offer the best exposure and chances for dominance in sponsored results. It all starts with a robust and trusted Website Audit
Ecommerce sites seeking sales shouldn't purely focus on search volume at the expense of attending to commercial intent onsite. If close to100% of your web traffic comes from purely informational semantic keywords, you may need to go back and update your content with buyer keywords. Informational content has its proper place. However, informational searches are generally troublesome to convert into paying customers. The average online shopper who prefers retailers store is more likely to give you an Ad click when they feel confident that clicking on your offer leads to a relevant page. Hire a content marketer that knows how to leverage online marketing that leads to conversions, not just traffic.
Jeannie Hill can help you find your most valuable customers and tailor your paid marketing communications to match their wants, behavior, and language to increase your desired outcome.
* http://backlinko.com/commercial-intent
** https://www.pixability.com/the-game-of-ads-what-advertisers-need-to-know-in-advance-of-super-bowl-50/