New Google Innovations for Text and Display Ads Across Devices
During the Google Performance Summit held earlier today, Google formally announced the biggest update to the ad creatives since AdWords paid search marketing was first offered over 15 years ago.
You now have more ways to encourage customers to engage your business. Both GoogleAds' experience and leadership in AdWords can drive your product development and customer growth. Google innovations for the new AdWords re-design works to help businesses develop messages that deploy intelligently across search and Display Ads using search apps at scale.
Sridhar Ramaswamy, Senior Vice President, Ads, and Commerce kicked off the event and posted a follow-up. In today's economy, Google understands that value is driven when Marketers have the ability to use a unique, personalized, and real-time experience for customers. Google is launching a free version starting in the U.S. This is the forefront that unleashes the value hidden in the massive amount of data companies have collected across disparate systems.
Better integration between Google AdWords and Google Analytics offers search solutions that supersede the industry standard. Your business can really focus on providing the right information at the right time with unique relevancy and machine learning technologies that produce Google innovative display Ads. Adding product markup with JSON-LD can help your product images show up in product carousls.
Text within Responsive Search Ads Expands
Starting at the end of August 2018, digital advertisers can include a third headline and a second description that is up to 90 characters in length — as opposed to our previous 80-character limit — to their text ads.
"While we work on improving responsive search ads across languages, it's important to extend that same advantage to your existing text ads. That's why, starting in late August, you'll be able to add a third headline and second description to your text ads," Google Ads announced August 9, 2018.
Google Adds Swipeable Cards Showing Product Price Ranges
AdWords price extensions will be rolled in as swipeable cards, and eventually available in 11 languages.
Sites optimized for mobiles buyers can now take advantage of a new AdWords Price extensions format. Mobile buyers often want answers in micro-moments, a fast loading page and a quick details of your business offerings. This innovative format permits searchers to find what they want faster through your ad. The main advantage is that each price extension listing has its own link, so prospective buyers can click straight from your extension to the web page they want.
Example Product categories for mobile swipeable card.
All headers need to be variants of product categories. For each header, a description should provide further information specific to that product category.
* Example header: Dance shoes
* Example description: Women's ballroom dance shoes in all sizes and four colors.
The Future of AdWords Digital Marketing and Mobile Display Ads
Google AdWords plans to divide out tablet and desktop in order to enable a mobile base bid.
At the Google Ads & Analytics Innovations Keynote, we learned how both analysts and digital marketers can ask questions and get better answers that will drive higher business revenue. The focus is on increasing the ability to compel potential customers to begin researching, following, and interacting with businesses through cutting-edge digital marketing technologies. The new Google AdWords design and improved integration with Analytics will ensure your brand gets shoppers attention at the stage when they're ready to buy.
Announcements at these annual conferences offer the latest opportunities to fine-tune future marketing plans for our upcoming year as marketers and digital web analysts. The new features and platform updates that Google offers have an impact on all aspects of online search. The AdWords platform has been completely redesigned from its foundation upwards. At this point, no migration or manual upgrades are needed. It is all beautifully integrated.
Facts and Numbers Given for Google Display Ads
Being deeply invested in data and statistics, Google offered up a lot of them in the keynote. These reflect how radically the way that consumers find and discover things has changed.
[one_half last="no"]
* This year around 90% of global sales will happen in stores as opposed to online.
* The Google Display Network reaches over 90% of all Internet users and influence more than 2 million publisher websites and apps.
* This year around 90% of global sales will happen in stores as opposed to online.
* Today over 1 billion people use Google Maps
* Everyday Google Analytics processes over 500 million digital interactions across devices, moments like site engagement, app downloads, and conversions.
* 1/3 of all mobile searches are related to location.
* Consumers spend 15+ hours per week researching on mobile sites and apps.
* Consumers visit websites six times in the purchase process.
* Location-related mobile searches are growing 50% faster than all other mobile searches
* Opted in location history has resulted in over 99% accuracy.
* 3 out of every 4 people who search on their smartphone for something nearby visit a business within that day.
* 28% of those searches result in a purchase.
* Based on early testing, some advertisers have reported increases in click-through rate of over 20% compared to current text ads.
* The number of incremental store visits driven by mobile search ads actually exceeds the number of online purchases.
How to Personalize the Ad Experiences across Devices and Display
Google is adding beacon systems to improve data to measure the impact of online ads to offline activity. One challenge has been how to scale display advertising, which is now easier when turning to programmatic methods. It does the heavy lifting for you. This determines who, when, and where your display ads show up. Intelligence and speed are the basics behind Google machine learning that works to accomplish this. Costs can be 40% lower on mobile than on desktop. Mobile gets the credit for taking advantage of micro-moments that can happen anytime, anywhere, with any mobile user.
Consumers are interacting with brands across numerous devices and digital channels with little thought about the switch back and forth. They have come to expect a personalized, recognizable, and compelling experience with the brands they prefer, whenever and wherever they seek to access content. Experienced businesses are expected to show up and be well-prepared to offer solutions. The insights business need to meet this demand comes from their data.
Advertisers have better access to deeper data insights about the audience they reach from search than ever before. It is no small achievement to deliver up relevant content at scale in real-time. The disruption of our familiar means of computing and business advertising is spinning heads and squeezing companies to rethink their strategies. You simply have to advance with the times to engage customers and prospects – the way they want – through digital advertising. Your business has to have reliable technology that enables you to harness the critical data needed to deliver integrated and personalized experiences when consumers won't take less. Read our article on how to better leverage Ad Extensions to personalize your ad campaigns and gain more reach across devices.
Brad Bender, Google's Vice President of Display and Video Ads, said, "Today it is easier to do with precision and scale."
A treasure trove of additional data signals is also accessible, from first-party analytics on business websites to third-party audience data to contextual inputs about the time of day, device, location, or media type. This data will help you know what is performing well and what needs your attention and fixing.
10 New features coming for AdWords and Google Analytics
As announced at the Google Performance Summit:
1. Double Click Mid-manager
2. Cross Exchange Campaigns "On-the-Fly"
3. Reach similar audiences in search
4. Expanded text Ads increase visibility
5. Promoted Pins within Google Maps for branded customized user experiences.
6. Ability to break out mobile, desktop and tablet separately for bid adjustments.
7. Google Analytics 360 new 'Data Assistant'
8. Free introduction to Data Studio 360
9. Increased ability to auto optimize Google Display Network Ads
10. Automobile Ads (introduced May 5, 2016)
The 10 New Items Announced at Google Performance Summit 2016
1. Double Click Mid-manager
Google's new DoubleClick Digital Marketing (DDM) was first posted about on May 3, 2016. Agency managers will enjoy how they can now link DCM advertisers to DoubleClick Search without filling out a form and submitting it to your DoubleClick Search support representative. This is both easy and quick to work seamlessly with Google in a natural way to achieve daily tasks. Viewers are leaning more and more toward consuming video format. Google states, "To target line items to specific video positions (pre-rolls, mid-rolls, post-rolls, or bumpers), you should update your line items to target these video positions. If you don't target a line item to video positions, the ad server considers that line item eligible to serve regardless of video position, so it could be eligible in any video positions that your ad rules specify."
2. Cross Exchange Campaigns "On-the-Fly"
Updated cross-exchange campaigns mean that marketers can refine bidding behavior on-the-fly. This extends paid search's reach when doing remarketing ads. By extending remarketing lists to potential additional customer who don't know the brand, gets you in front of your ideal audiences. At the heart of Google search is the users' query as the most powerful indicator of user intent.
Google Analytics offers rich search optimization reports for making key marketing decisions and shaping annual business plans.
3. Reach Similar Audiences in Search
Marketers now have both more data to gain knowledge from and the ability to bid more aggressively to reach similar audiences. Your business can reach specific audiences through demographic bidding. By gleaning and understanding the integrated reports within AdWords and Analytics, managers can better match your current AdWords campaign's successful reach to others that fit the same profile. These updates are meant to offer chances for higher click-through rates and lower CPAs.
4. Expanded Text Ads
We will shortly be seeing the ability to work with mobile text ads copy of 25-35-35 characters. "These upgrades help your ads work harder across screens, especially for the on-the-go mobile consumer that wants to know exactly what you offer before tapping into your website," said Google's Senior Vice President, Ads, and Commerce, Sridhar Ramaswamy. The details were released in a blog post announcing this and additional headline news from the Google Performance Summit.
Google's exciting new ad format will offer two longer headlines of up to 30 characters each and an expanded description line of up to 80 characters. Additionally, the display URL may have up to two directory paths that advertisers can use to describe the landing page that is pointed to. The paths don't necessarily have to match the landing page URL.
5. Google Store Visits from Google Maps Promoted Pins
Promoted pins within Google Maps for branded customized user experiences. It now flows better between digital stores and physical showrooms. Many are finding it best to increase reach on mobile devices. Only Google has the advanced technology to offer this at scale today. This can guide consumers in their everyday moments through Google apps. Google Maps is now part of the Ad inventory. Google has been working to integrate online to offline consumer activity with Google Store Visits. It is now easier to see which keywords deliver the most visits to your site and store. It was summed up this way: "Advertisers can now build a local strategy to win consumers' hearts, minds, and dollars as they explore and connect with the world around them."
6. Responsive Google-built Display Ads for Mobile
Individual Ad Bid Adjustments for Multiple Devices: Google is permitting digital advertisers to make selections from a wider range for bidding adjustment, up to +900%. With more granular controls, AdWords campaign managers can optimize multiple campaigns while retaining one campaign that reaches consumers across devices. The ability to adjust Google Shopping bids per device has been on everyone's wish list till now. Those who have been waiting to leverage more control per device over budget spend, visibility, and ROI is embracing the ease of campaign-by-device segmentation. This simplifies the workload of substantiating the multi-device conversion path.
"AdWords is going back to old school ways by bringing back what advertisers missed the most from enhanced campaigns: Campaign level device segmentation," Roman Fitch, Retail Search Manager at CPC Strategy said.
Google announced that it is also extending the reach of GDN remarketing campaigns by granting marketers access to cross-exchange inventory, which includes more websites and apps around the world. The early adopters of mobile online advertising in your niche may eventually surpass those who drag to have a mobile presence, and they will harvest the profits of PPC in the form of traffic and conversions that produce revenue. These new ads "unlock new native inventory" within apps and mobile-ready websites in the GDN. Web sites that have previously depended on another network for native ad serving will now find that Google is capable of fill that inventory demand as well.
7. Google Analytics 360 new 'Data Assistant'
Google Analytics 360 new Data Assistant will answer questions when using conversational speech to gain data insights. The late integration between AdWords and Analytics is capable of bi-directional for display. This gives advertisers easy access to insights into display campaign activity (impressions, clicks, cost, conversions) for view and click-based converters from AMO display campaigns in Google Analytics. The benefits of such enhancements make reporting insights possible at the ad strategy level, including for DCO and video campaigns. Adobe Analytics' engagement metrics for view/click-based converters are available in AMO for optimization and campaign reporting.
8. Free version of Data Studio 360
Gain an introduction to Data Studio 360 from a free version, which lets businesses create up to five reports. It offers more insights into how your local business is doing in Google Search than what you'll find in your Google Search Console alone. Today consumers cloud the lines of separation between online and offline; try out deeper search reports to build your business in more aggressive ways.
9. Increased ability to auto-optimize Google Display Network Ads
Ads will optimize automatically on the Google Display Network after the set-up of the headline, description, image, and URL. Ads available on the Display Network may be shown on millions of websites via the Internet across the world. By careful set-up of your four selections, you are loading information that tells Google much about your business and who your ideal audience is. Then Google does the rest, drawing from its deep database of who fits that best.
10. Automobile Ads (introduced May 5, 2016)
Car buyers spend up to 15 hours researching, comparing and learning on the Internet before making a purchase. When prospective buyers use the Internet to search for automobiles, they prefer images and visuals that help make buying decision for that dream car project. Jerry Dischler, Google Vice President of Product Management says, "In fact, about half of Google searches for cars contain images. That's why we introduced Automobile Ads – a new search ad format that takes you directly from Google.com to a beautiful carousel of car images that shows you how a car looks inside and out – like how the sleek metallic finish looks with the black leather and wood trim. Tapping on an image brings up more information about the car, like horsepower and estimated MPG while tapping on the 'Dealers' the link takes you to a page with nearby dealer listings.
How to Manage and Measure Media in a Mobile-First World
At the event, Google expresses its on-going commitment to craft marketing tools that make it easy in the midst of changing screens, touch fields, and user preferences. The future holds more PPC bidding and advertising options for our mobile-eccentric world.
The two main ways Marketers will see changes include having more control over optimization across devices; and secondly, the ability to set individual bid adjustments for each device style. Mentioned were mobile, desktop, and tablet. First, establish the foundational key keyword bid to whichever device drives performance best for your business. Then it will be possible to adjust such bids up or down with extended ranges up to +900% for each of the other devices.
An innovative Google mobile image ad lets customers who are searching with their mobile phones call you directly from your ads. As higher numbers of Internet users shift from conducting a search from a desktop computer to a mobile device, you can reach your customers where they are at with display text. For this reason, Google's new product innovations in mobile ads work best for many new advertisements that are pushed out through text image ads. See our Mobile Marketing Checklist for Better CRO
Google Innovations for the Display Ads Re-design Experience
When individuals ask for improvements, Google is working hard to respond openly and timely to marketers, SEOs, and site owner's concerns. That's how they maintain vibrant marketing tools that stay true to their commitment to empower user search. The great thing about using paid search for lead generation is that it brings in new prospects that are worth the cost of advertising and your time.
Then with a clear plan of how to manage your leads, your best prospects and current customers will get the focus they deserve. You can maximize every new opportunity and show them the worth of doing business with you. By using the correct product image size, your ads have a better chance of visibility in featured snippets and the local pack. Every visitor only has so much time and attention once they land on your website. So make the most of it by being critically selective about your web content and how to market it.
Programmatic buying when coupled with data-driven creative ideas can deliver more effective digital advertising campaigns. By aligning the right insights from your data to your creative, you will be focusing your efforts on your best prospects, and managing your time more effectively. The following are rolling out in response to user input from teams and individuals that use Google products.
The Google Ads Interface Redesign is about the following 3 core principles:
1. Data at your fingertips to identify actions. The tools that do more with less time!
2. Helping you focus more on your business and less on the product; once set up correctly, Google will auto-match to what achieves your objective.
3. Powerful and yet simply.
Through 2016 and into 2020 Google will continue to build out this experience. Google will invite advertisers to provide feedback throughout the journey. AdWords and Analytics tools will be more integrated. Teams will be able to get more done by quickly knowing actionable insights. Entire teams can be more productive with faster answers and better optimized AMP landing pages. It is about offering you tools to be there for consumers in more places and connect much more meaningfully. For nonprofits using paid search, like Venture and World Vision, ads are not eligible to appear on the Display Network or search partner, however, text ads can appear next to or above the search results. A top paid search marketing strategy is to focus on remarketing to interested consumers.
3 Core Aspects of Google Analytics 360
We learned how the new AdWords platform will help businesses connect to consumers – with relevance – as they explore the Internet to find businesses around them.
The new analytics suite is intended for enterprise-level companies and is comprised of six products that can be used together or on their own and integrate with AdWords and DoubleClick. They are helpful for shaping GoogleAds Optimization strategies.
1. Integrations – Use audiences and goals
2. Collaborations – Access to stakeholders to have reports and see data all in one tool. No more waiting for access to see the data you need. It is easier today.
3. Built-in Intelligency – One example is smart goals.
"The product invites (Google Analytics 360) will be sent based on a number of factors. Therefore, not all advertisers will be able to test the new experience right away. However, keep tuned for updates in the future", stated Jarett.
Other highlights from Google Ads and Analytics Innovations Keynote Event
"Using remarketing lists for Search Ads search ads, they were able to bid higher for this valuable customer segment while achieving nearly a 4X higher ROI."
"Mobile ads are no longer an add-on; they are the imperative adjustment; they are foundational to your success. As a result, we have had to break free of the constraints of a desktop first world and rethink how our
products work in a mobile-first world."
"Your tools need built-in intelligence that can process enormous amounts of data to find and surface the most valuable invites. You can see this approach today in features like Google Analytics Smart Goals, which more than 60,000 advertisers are using to automatically optimize their AdWords performance."
"We're also extending the reach of GDN remarketing campaigns by giving you access to cross-exchange inventory, which includes more websites and apps around the world."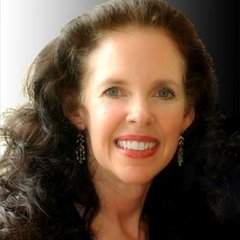 Owner of Hill Web Marketing and a top search marketing strategiest, Jeannie Hill is passionate about using text and display ads, AdWords account management, ad targeting, PPC, the display network, and online advertising with Goolge. Living in the Minneapolis, Minnesota area, and serving the entire metro area and beyond, we are here for you!
Final Thoughts about Google Innovative Display Ads
The insights that your business can gain into billions of interactions and touch points every day, lets you own a deep understanding of consumer intent and context. This is the critical data that you need to win in our mobile-first world and in Minneapolis local search. Your Google ad creatives can now be more visually compelling and easy to click, tap, and swipe so that Internet users can arrive at your business site faster. The new features make it more possible to use AdWords advertising to grow your business by getting your website's visitors to take decisive actions like making a purchase, filling out a contact form, or signing up for your newsletter subscription list.
At Hill Web Marketing, we help clients thrive when given the opportunity to partner with companies who want to succeed versus those who are only seeking to gain a "to-do" list. Utilizing the latest and best Google marketing tools for a competitive advantage takes more than that. When combining talents with an equally focused partner who values teamwork, progress and results are obtained faster.