Google Shopping Results offer Visual Assistance to Buyers
The Google visual shopping experience for consumers on both desktop and mobile is rapidly expanding to show more product and shopping options.
It is exciting to see additional highly-visual Google search engine result pages (SERPs) become more robust. They offer a more comprehensive selection of product images that shoppers can fine-tune by viewing thumbnail images. For some time Google Shopping results have let buyers sort or filter by factors like price, product category, and brand. Today, those search filters are vastly expanding and empowering the consumer to find what they want faster.
A Search Engine Result Pages Analysis provides fresh insights on how product category pages can be augmented to increase chances of being included in Google SERP product carousels. Since shopping searches are now filled with more product images. this means your business needs to know how to shop on the SERP for visual shopping queries. Google continues to introduce SERP changes to make shopping more eye-catching, user-friendly, and able to make visual filter selections when beginning to browse for an item. A lot of changes designed for mobile results are now added for desktop users.
It may be time to reassess the quality, format, and size of product images on your site and how you represent your services.
What are Sales on the SERP?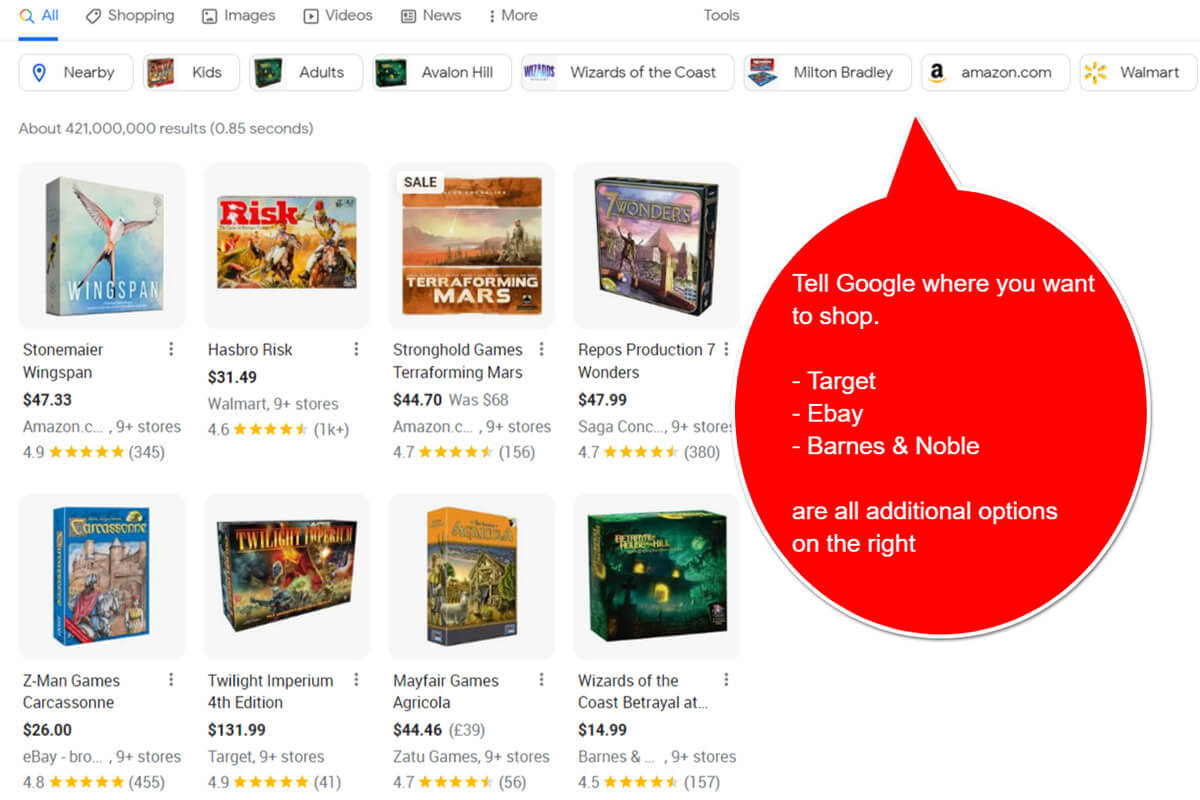 We call "Sales on the SERP" when a potential consumer engages a business through immediate SERPs versus the traditional blue links.
Lead Form Extension: On-the SERP sales may come from a lead form extension triggered by Google AdWords, for example. These are currently possible in Search, Video, and Discovery and convert potential customers without directing them to a business website.
Direct Calls: When your phone number is provided in a highly visible way on the SERP, many shoppers prefer picking up the phone and reaching your sales department.
Google Knowledge Graph: Product images and descriptions can be added directly within your Google Business Profile (GBP). You can also track and identify these GBP listing product leads by adding UTM tracking code. As the "owner" of this profile, you don't have to worry about another PR or domain editor misunderstanding the URL extension or removing it.
Quick Answers: There are now many ways shoppers can obtain fast answers to questions asked along the buyers' journey. For example, individuals may reach your product page through a People Also Ask Box click, Product Knowledge Panel, or from a Similar Products SERP feature.
The page that a search engine displays following a summited search query may include:
Organic search results.
Paid search.
Pay-per-click (PPC) ads.
There are multiple formats that each of the above may take. Shoppers can filter results by type, brand, retailer, color, model, make, nearby, what's on sale, and more.
Google states that its new shopping search experience will surface when people search for clothes, electronics, beauty products, or home goods. We expect this to expand from what we've heard at SearchOn 2022 and other events. Google also revealed that its results and filters for shopping searches are dynamic. Meaning, that they'll continually change and display the freshest content.
We now find Google showing products that businesses add to the Google Business Profile manager directly in the Google Shopping tab within organic search results.
Mobile SERPs have been visually richer for some time. Now search results for shopping-related queries on desktops are becoming more visual, too. Retail is definitely expanding on the SERP! This offers more ways you can also win clicks to your site from Google's real estate.
"Last month we announced several new features coming to Google, including more visual ways to shop on mobile. And now, in the U.S., we're bringing you a more visual shopping experience on a desktop. – Shoppable Search on Desktop – Google Blog
"Cool to see more sites receiving the Shopping Tab Listings feature in GSC. A few just showed up for some more properties. A great way for some companies to quickly get their products in the Shopping Tab, even w/out a merchant center feed. Just need structured data." – Glenn Gabe on Twitter [1]
Where does Google Shopping Results Pull Images From?
Google may elect to pull images from multiple places:
Video or image-rich consumer reviews.
Web pages linked to within its search results.
From product landing pages.
Anywhere you specify a product image correctly within product schema markup.
Shopping is much about product research before it is about buying. This is where most consumers begin – exploring options on the SERP. Image-rich featured snippets let people discover new styles, colors, patterns, product features, and trends. Your products need to shop up in the research phase.
Today, digital shoppers can immediately see what a product looks like at start at the right price point for their budget. To be competitive, retailers who embrace this new more immersive, informed, and personalized shopping experience can take a lead.
What are the new visual Google SERP Features for shoppers?
Google Search On 2022 announced nine new ways Google is transforming how consumers can visually shop with Google. They are:
Search with the word "shop".
Shop the look.
See what's trending.
Shop in 3D.
Get help with complex purchases.
See what other shoppers think.
Get personalized features.
Shop your way with new filters.
Get inspired beyond the Search box.
Product Details Provided on Google SERPs
As a person scrolls further down the SERP page, they see more unique search features. Product images now often include more shopping details.
Rich results that may display in Google Shopping SERPs:
Shipping cost.
Availability.
Price range.
Recent price drops.
Estimated tax.
Review count and ratings.
Returns policy.
When a shopper clicks on one product carousel image, they gain more information about that item without interrupting their search. Clicking on one product carousel image will display a panel on the right with links to retailers who sell the product. As Google offers more details within its own real estate, buyers read reviews, find details that lead to what they want, and browse their favorite merchants straight in the SERPs. If they don't know your brand already, your product images on the SERP can generate leads and brand introductions.
Google is fulfilling its promise of new and better search experiences. More changes and new functionalities are coming whether your product is a service or something shipped or pickup at a store. Most likely, you'll be wondering what happened to your sales if you miss out on this!
Thse return policy-rich snippets seem to be drawn from Merchant Center feeds. Meaning, it's important to maintain correct details in your product schema markup and feed. This may be time better spent that overly watching your page and keyword rankings.
Google Search Using the word "Shop"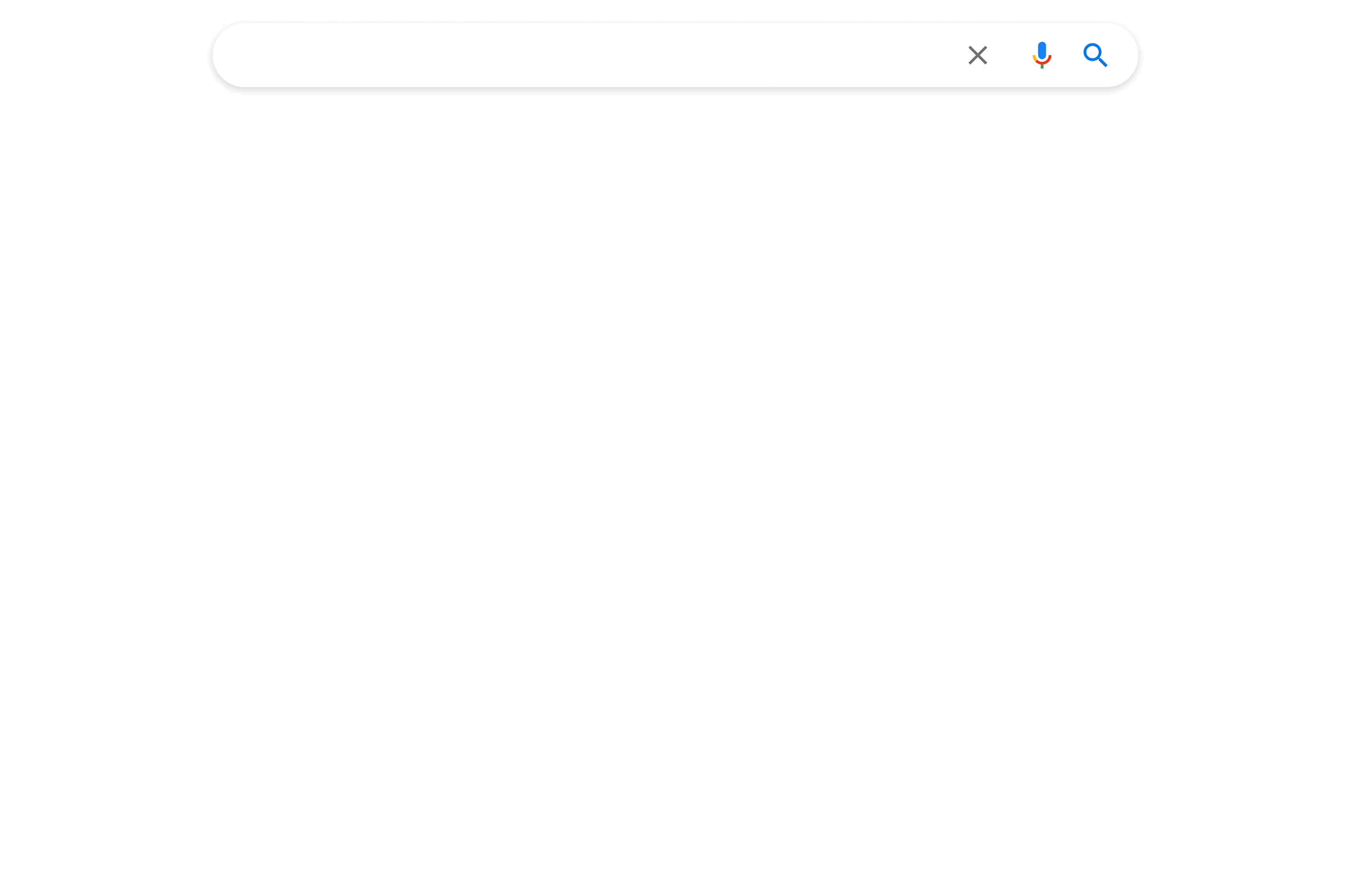 By starting your search with "shop" followed by what you're searching for, you'll now see a visual feed that includes products, research tools, and nearby inventory. This update also expands the shopping experience beyond clothing apparel. For mobile shoppers, everything is available in all categories. Google recognizes that buyers invest time upfront in researching, exploring, and discovering their purchase options before making a decision. These visual features are very helpful.
Google's announcement about "Shop the look" applies to when search intent indicates the apparel category, shoppers can leverage "shop the look" which showcases relevant and unique products to assist in create an entire outfit. Google's tool will suggest additional products to by along with the main product a person is searching for. Scarfs, belts, purses, and shoes or boots come to mind.
How does this impact business owners and marketers?
Invest more in your product pictures' quality and include desirable on-page details that are of high interest to your potential clients. You want to present your products professionally and stand out among your competition in the search results! Since these new features empower shoppers before navigating to a website, their shopping experience is easier, more intuitive, informed, and fun. Whether they end up buying from your business can only happen if you show up.
Important Takeaway
Google remains consistent and places top importance on what its users want. It also favors sites with a strong reputation in search history to be confident of the results its returns. How searchers respond to its SERPS provides essential and meaningful information. This is why the tech giant is constantly exploring how to display helpful information. The introduction of new features and design elements is part of its response to make search more valuable to people.
Keeping your domain and content details correct, findable, and easy to source in SERPs is a top SEO consideration. Being highly visible in Google Shopping Results improves rankings, and increases brand recognition and ultimately sales.
Prepare your Products for Winng Rich Results!
Your SERP analysis will reveal how often your products to show up on Google. You can gain key answers to questions you should be asking. Are your competitors getting the rich results you desire? When you view your products in search results are you pleased or do they look boring?
When your product data includes SKUs, GTINS, and other product identifiers, potential customers can find your products in search. Search engines can understand your products better. Adding this information to your product pages in a way machine learning can process is essential SEO! By feeding Google all the information about your products you can reach your goals.
High-quality images help you get in the shopping tab. Here shoppers have dynamic filters that can lead them to product information most related to their intent. SERP visual displays vary based on personalization and the searcher's history. The effort is worth it because more ways to buy on the SERP are increasing. So, let's take a look at what's been new in recent months.
New Google Shopping Result Features
Preowned product labels: Google shopping results are now showing the "Preowned" label in SERPs for used merchandise.
Advances in Intelligent Search: Every search engine wants to be the most useful at getting customers straight to the product they want to purchase. The race to be the search engine that uses Generative AI the best is intense.
Intelligent recommendation: Leveraging AI-powered SERP recommendations using visuals for faster finds.
"Search within Chrome": Shoppers can now also find a new side panel "Search within Chrome". It makes browsing through results faster, which is a bonus for online shopping.
Google Shopping Tab Includes GBP products: Google has added showing products directly in Google Shopping search results that have been added through the Google Business Profile manager.
Recommended product images: Google Chrome (iOS)'s Discover feed has a new card type labeled "Image Recommendations". Clicking it takes you to Google image search where you can find a collection of product images related to your query.
Price comparisons: "Price Drop Rich Result" is part of the mobile display for e-commerce category pages as well as price comparisons. "We're bringing our price insights feature to Search to help shoppers understand the prices they see and make better buying decisions. Now, you'll quickly see how one merchant's price compares to others and whether it's low, typical, or high for that product." – Google [2]
New SERP features that switch up Google Shopping Results are emerging at quite a clip. They are non-traditional SERPs that increase the visual experience when searching.
"Google has multiple surfaces where your eCommerce content can appear, such as in search results and on Google Maps. Providing the right content on the appropriate Google surface can help you reach new potential customers." – Google Docs [3]
Why Retails Benefit from Getting in Visual Product SERPs?
We are constantly researching new ways to help our clients increase sales. You can watch a video where I talk about patents behind new Google Shopping features.
Call Jeannie Hill at 651-206-2410 if you'd like to partner and develop your retail business's Search Marketing Strategies
References
[1] https://twitter.com/glenngabe/status/1597575111510466565
[2] https://techcrunch.com/2022/11/01/google-search-new-shopping-features-get-better-deal/
[3] https://developers.google.com/search/docs/specialty/ecommerce/where-ecommerce-data-can-appear-on-google