Why In-depth Articles with Long-Form Content are Winning
Updated 2.1.2022
The effectiveness of long-form content articles depends much on the context. The purpose of writing is to provoke thought, discussion, and actions that lead to online sales – not to preach or bore.
Today, the insanely hugely successful in-depth articles are oftentimes those with a word count somewhere between 3,000 and 10,000 words. No kidding. They still need to load fast, which you can ensure by using your Google Search Console Core Web Vitals reports.
The true value a visitor places on your content is how much time they're spending on a page. It is this currency that makes investing in the creation of long-form, high-quality content a winning business proposition. Boring words, no matter the length, don't cut it.
What is long-form content?
Long-form content on blogs is valuable information on a specific topic that seems to be anything over 3,500 words; to some that is 1.500 words and to others anything over 7, words. It is really more about effective, comprehensive content that gains a lot of search traffic, return traffic, direct traffic, or brand searches, with strong user engagement metrics.
Business sites investing in the creation of long-form, high-quality content are often winning in SERPs. That is enough reason for most of us to want to know why. Google wants to reward search queries with a variety of quality options in search engine result pages (SERPs). If your site contains shallow, duplicate content, it may even end up with a manual action that lowers page rank.
Content length may also be determined by the subject matter. For example, how to select your next blog topic needs more content than the question what is the capital of Minnesota.
Wny is long-form content winning the web?
Long-form content resonates with readers when the intent of the search query needs it. More and more people are turning to the web to learn how to do something, conduct comparisons, or to fully understand a topic.
Google generally dislikes "thin content". It pays to stay current. Google is penalizing web content that is excessively paginated or over-powered with pop-up ads. Google cares first about the user experience, but also how valuable the content of a site is and the authority or trust factor attributed to the one who wrote it. Winning new clientele begins with meeting the customer's needs and desires.
When you are passionate about your work, a topic, a key discussion point, or something, you may have more to say about it that is of value than the casual conversationalist. Then an in-depth article isn't hard. By covering a topic from an inclusive point of view, it is possible to reach a broader audience with structured web content. By including related information on the same web page using long-tail keywords that are typically used in everyday conversations on the topic, your content will more closely fit the natural language that users want.
Bear in mind that the actual content of the page will be much influenced by the purpose of the page, news article, or blog post. An informational page may be quite different from a contact page, resource page, or a landing page prepared for an AdWords campaign An appropriate page length is one of several factors that contribute to its quality. Know what type of page format belongs where. When the stakes are high, continually run A/B tests.
Consider this example: the about page on the amazingly successful QuickSprout website has more than 2,000 words. When including all the comments, it tallies to over 10,000 words, which by some definitions is the equivalent of a small novel. By contrast, its landing page is only 20 words.
What is the Difference Between Long-Form Vs Short-Form Product Pages?
When used properly, a long-form product sales page can impressively increase incoming calls and conversions. But when used improperly, it can bore and frustrate otherwise likely clients into clicking away. Start with clarity as to whether short-form content or a long-form page is best to get the job done.
Someone who is about to invest major dollars in a product they know little about will be looking for a fair amount of details. For example, someone who suddenly needs to purchase a wheelchair for a loved one may want to compare products more than the person who is buying a new smartphone cover.
There is no one size fits all when it comes to page length. Watch and track how users interact with and respond to your content – especially pages that your revenue depends on. Instapage advises***, "The fewer prospects know about the problem your product or service solves or the solution that your product/service provides, the longer and more comprehensive your sales page should be."
When Does Word Length Really Count?
Word length counts when you need to create long-form web content to validate you as a topic authority to satisfy search intent. A reader will not doubt that you are a total expert in our niche when you offer lengthy guides or content that demonstrates the knowledge of an educator. If you're going to state that you offer a full-service in your field, create trust in what you do by demonstrating a robust know-how about your industry, topic, and the people you serve.
Additionally, why skimp when it comes to explaining the benefits of your services or product? You may be able to point out a use or benefit that they otherwise wouldn't have thought of. Find the right balance between wordiness and a concise way to articulate your value proposition.
Start with your web pages that are cornerstone to your evergreen sales funnel. Determine what content elements are needed to provide the reader the most value. Maintain an agile approach to realign as consumer needs change.
Comprehensive Content That Offers Value
Google is rewarding web pages that comprehensively cover a topic by giving it top rankings. This is not the same as rattling on and on as if talking blank value sentences forever. When every word counts and the content answers multiple questions, solves problems, inspires ideas, and backs up its premises with proof, it really is not that hard to reach a page that is 5000 words or more. But that takes dedicated work to put together.
Those who try to achieve this by adding the same testimonials, bullet points, or offers across multiple pages may face duplicate content issues. Using canonical tags can be very effective at managing similar pages, but what really matters is to offer readers the best coverage on your chosen topic. Even if your site has been an authority on a specific topic for years, someone else who comes along and more comprehensively gives readers what they want – can steal your page position.
The old-school blog posting plan of writing 600-word articles is no longer achieving the same level of effectiveness. It is best to test and prove to yourself what efforts are working, rather than to assume that how you write for your readers remains the same indefinitely. It is time to know how the user experience is changing everything up. They have more online options than ever. When someone arrives on your site, whether from a voice search or a more traditional text search, reward them by having done the necessary hard work in advance by offering easily consumable and yet sufficiently comprehensive content.
Rand Fishkin of Moz recently stated that "It's sort of this right mix of these three things, like the depth, the trustworthiness, and the value that the content provides seems to really speak to this. It's something we've been seeing like Google kind of overweighting right now, especially over the last 12 to 18 months. There seems to be this confluence of queries, where this very comprehensive content comes up in ranking positions that we wouldn't ordinarily expect."
His article on How to Beat Your Competitor's Rankings with More Comprehensive Content, delves into how and why Google may be weighting content comprehensiveness.
Content that Goes the Extra Mile
One factor is having the search engines able to identify your content as worthy of rewarding a match to a search query. The other critical aspect is just how compelling the user finds that content once they have navigated to your site. You can use a website feedback tool to better understand your audience's needs.
Give yourself the competitive advantage of knowing how your readers think, what questions they are asking, and what needs they face before that even occurs to them. Then in terms of content, provide the answers to all their questions, Assemble and offer this in various formats so your readers can choose how they wish to engage it. Some will prefer watching a video over reading an article, others may be drawn to a summary infographic after do a quick skim of your page.
Everyone is pressed for time. It is easy to post 600 words versus making the effort to create multiple useable versions of what you are saying. When wisely done, the one who puts in an extraordinary amount of work deserves reader and client loyalty. Blog posts of a mere 600 – 750 words can hardly accomplish this.
How to Know What Readers and Prospective Buyers Want?
High converting longform blog content is most effective when you discern what your audience likes.
You could write till the ink runs out of your pen and achieve absolutely nothing if you don't consider your target audience above all else.
In order to know what your prospective readers, current customers, and prospective buyers want, the best search marketing strategists need to know their questions better than anyone else. Gather information that lets you really know what content will be of high value to them. Most of your competition will not get this deep into gathering insights, scouring their Google Analytics data, and studying what people need. This level of dedication will help you connect on a personal and professional level with the people you are in business for.
It is baffling why so many bloggers get this wrong. We can be so propelled from our own view and intent that we end up writing for ourselves, which is irrelevant content if you really expect them to take action. Don't leave yourself in a situation "waiting for the cows to come home" and then wondering why your masterpiece news article or blog post didn't do well.
Even if you believe it is the most awesome content ever written, it'll be a futile effort if your readers don't love it, share it and / or take action on it. Pound into your mindset that the success of your article all hinges on out what your readers want. Then make it happen while keeping your business goals in steady view.
Where is the Data on What Readers Want?
6 Ways to Know What Site Visitors Want
1. Brand-owned data. Align your content for an emotional appeal to your consumers for the best impact from your advertising. Similarly, adapt your AdWords messaging to suit the brand relationship of your target audience. Your available brand relationship data can be used to prepare content targeting the right person with the right message at the right time.
2. A clear view of your competitive landscape. Understanding others in your niche and geo-location will help you determine just where you stand out. Let your readers see where you shine and why they should follow you as the lead in your industry.
3. Opinions within your trade and community. Have a peer review and offer feedback about your website. Many a small business can compete with the giants in their niche if they are willing to go out and gather critical feedback.
4. Aggregated Data, Stats, and Statistics. You can build your content deeper by basing your statements on other people's data that's been aggregated and included. GoogleBot seems drawn to document facts. Many studies have been conducted that reveal what most viewers, in general, what.
5. Survey them. If you often add content to your website from other sources, you run the risk of a thin web content penalty. Learn from your survey responses and write content in your own words that offer solutions.
6. Read your comments and engage them. If you allow comments on your content or add a forum to your site, you can learn a lot by listening to what your visitors say. People can be very generous when it comes to expressing what they want. Someone who listens well will always know what content to write next.
Long-Form Blog Posts
No one wins visibility if SERPs on "wishes" or "good intent" alone. Google has increased the percentage of mobile SERPs that contain an Image Thumbnail for product-related keywords that can lead to your content. Search engines serve the user first and foremost. If you want to command a leading digital presence by being easily found by those who are searching for the service or products you offer, know how Google Search handles content.
The Content Marketing Forum **** says, "Long-form blog posts generate 9x more leads than short-form blog posts". And yet Rebecca Lieb of Altimeter **reports that "70% of marketers lack a consistent or integrated content strategy". Additionally, the content marketing tool arena is crowded, quickly changes, and is highly diverse. Your investment in long-form high converting content creation deserves strategic planning from an expert who understands results.
Longform Content for an AdWords Landing Page
Web pages with more content are better when you are building an argument to persuade a potential buyer. By providing a deeper knowledge of the product at hand, a buyer won't be looking somewhere else to do their purchase research. An AdWords mobile landing page is a landing page that a Google searcher reaches directly after clicking on an Ad. To prevent a quick bounce, it should provide relevant, useful, original, and sufficient content to meet the intent of the one who made the click. This may be especially true, for example, if you manage the search marketing of a local business, like Scott Rajavuori does, where buyers really want to understand your expertise.
For a landing page to best suit your purpose and that of your audience, sufficient word length, at the very least, will boost your chances of gaining a following. Giving content a sense of urgency may urge an indecisive reader, One example of this, is explaining why delaying a purchase may eventual entail more costs than making a purchase today. Consider someone with a toothache. Getting into a dentist today may prevent the additional cost, time, and pain of needing a root canal. Or a simple car fix may save the owner from an expensive engine repair.
Clear and persuasive communication is becoming more and more important. If you use it well, your audience will easily understand what you're saying and will find they can reach a decision faster. The principles of rhetoric are worth studying and apply to what stage the reader is in the purchase journey. Many readers hanker for meatier articles – and publishers that deliver are winning online.
This comes right back to knowing your audience. An audience is prone to have a minuscule attention span when reading if the topic or purchase is more of a fanciful nature that one of meeting an immediate and pressing need. Make it easy for a reader to skip to your main content or where to place an order at various stages in your article. They don't have to read all. Use essential schema structured data to highlight your products.
A good funnel concept should shape your content to capture all the touchpoints and key buying factors. For example, long lead forms to complete can be really a turn-off point. Add it to your content only when it meets the user's need. To require a reader's name, address and phone number before making it possible to obtain an information download may serve your lead generation plan, but completely lose the reader.
6 Ways to Make your Content Rich by Offering Readers More:
People love fresh content and the more unique and genuine it is, the more it appeals to those who are most likely to share it and reaches additional audiences. Take advantage of video content and transcripts, testimonials, quotes, and more to make your content rich and descriptive.
1. Interactive Content. Uniquely customized interactive content or pictorial component. This may be tables that populate by user selection, infographics, scrolling carousels, or chats.
2. Supportive Documents. Let your readers see the sources from which you gathered your ideas. Perhaps it is a case study, a research report or other datasets that prove your opinion is well-formed and of high value.
3. Free Downloads. Less give-me-something first formats. For example, if you are offering a white paper or checklist, consider "besting" the comprehensiveness of what others in your niche are doing by not demanding their contact details before providing it. It can be frustrating to click to gain something only to face a pop-up lead generation form every time.
4. Video. It is clear that items with more content position better than competitor's web pages on the same topic, especially if they contain multimedia elements like video content.
5. Testimonials. Include reviews and testimonials from past and current clients. This offers an objective point of view that affirms what you are saying.
6. Quotes. Today, it is much about uniqueness. The most successful content pieces today are those that offer an individual personal twist that is easy to relate to. You can add a quote you coin or from a trusted and known source.
Using a Similar Level of Semantically-rich Language Fills Content Gaps
Having greater content depth offers the opportunity to cover the page's subject with greater variety. The more diversity in ways you reference your topic, the better you'll perform in search queries. Remember, Google's machine learning has advanced well beyond simply delivering results that have an exact match to the search query. Its algorithms now better understand search intent, meaning that it pulls semantically related content.
1. web content
2. creation of long-form high-quality content
3. articles with long-form content
4. long-form content is winning
5. long-form content
6. in-depth articles
7. greater content depth
8. longer posts
9. writing long-form pages
10. long pages
11. semantically related content
12. higher word-count content
13. high converting long-form blog content
14. irrelevant content
15. tracking long-form content marketing
16. web pages with more content
Determine where your site will perform better with long-form digital content and chart out the pages. Then double check for any issues that may hinder how your content gets crawled and indexed. Find someone with the writing skills it takes to produce attention-grabbing 5,000+ word articles. If this is challenging for your businesses, consider trying it yourself. I'm pleasantly surprised that people read my long pages, and always learn from their comments.
Statistical Proof of Long-Form Web Content's Success
MARKETMUSE: Web content that is rated as "topically relevant" was discovered by MarketMuse to ominously outperformed content that was thinner in its topic in-depth. What this means to you is that publishing focused content that comprehensively covers a single topic may boost your page rankings. Read their full article on Why Topical Authority is the new SEO Optimization Strategy.
SEMRUSH: This SEO tool offers SERP data that reveals proves that longer content tends to rank higher in Google's search results. The average Google first page result contains 1,890 words. When you use their SEO Optimization Tool, it will warn you when other's offer the same subject matter only in greater length and suggest that you add more content.
Think more about your target customer and why they would want to read your piece of content. The best is if they not only think you are amazing but are also willing to share it with peers because it provides so much value.
Quality content like this demands sufficient time and effort is put in in order to be great. Skipping a view on length will leave you coming up short.
The one proven content strategy that has been tested and trusted is that if you create amazing content and gain inbound natural links pointing to that content, you're more likely to be granted rank by Google. Read and interpret your user statistics to know just how your long-form content improves your chances and make a difference.
BACKLINKO: The length of a page may be a contributing factor in helping search engines decipher a page's topic and value. They want to know that by sending a searcher there that they will find sufficient content to please the one sent. A study* by Backlinko concluded that "Previous search engine ranking factors studies found that longer content performed better in Google. This correlation could be due to the fact that longer content generates significantly more social shares. Or it could be an inherent preference in Google for longer articles."
BUZZSUMO and MOZ: Additionally, when these two digital marketers teamed up on market research****, they learned that the average number of referring domain links for articles containing over 1000 words increased from 6.19 to 9.53. That was back in September of 2015, and the trend has increased.
The same study found that in-depth articles gain more social media shares. In their overview of 100 million articles, short-form content (under 1000 words) was shared 16 times as often as the long-form work. 3,000-10,000 words per post averaged the most social media shares (8859).
CRAZY EGG: Neil Patel* found that word length also matters on a site's home page. "At my start-up CrazyEgg, we noted the same trend – longer copy on the homepage converted 30% higher than shorter copy."
8 Tips on How to Keep Readers Engaged in Long-Form Content
If search engines love it, how do you keep the attention of your audience? Consider the following tips for long-form web pages.
1. Similar to some editorial pages, a long-form piece of content using complementary colors, as well as both horizontal and vertical scrolling can help page visitors move to the next level with a clean, and compelling design that makes the content come alive.
2. A type of dynamic loading effect as users scroll down keeps pages uncluttered yet has the content for the engaged reader.
3. Use section titles that are worded in a way that compels the visitor to continue. The text of the captions accompanying your images can encourage the eye to progress down the page to the end.
4. When a viewer arrives on your site from a search, a minimalist UX style, simple serif text, and brilliant use of interlinking lets them easily consume the content that they are interested in.
5. Allow for ample white space to embolden the text to be easily readable in an appealing way. When a reader is knee-deep in a subject that fascinates them, the power of words comes into play. Let them speak without crowding.
6. Only ask for a lot of input on forms at necessary stages in the buyer journey. Keep aspects of the user interface simple to attract attention to your critical content. The user experience is the aim of usability in the first place.
7. Using tables for page layout adds additional verbosity to screen reader users.
8. Close with an invitation to come back more in-depth article on this same topic that they just enjoyed. Someone who is really into your subject will want to follow a skilled writer who offers in-depth, key insights.
Consider this December 14, 2016 New York Times article titled The Great A.I. (Artificial Intelligence) Awakening. It is so well-written, it has drawn 114 comments on the first day! Without the comments added, it is 15,333 words in length. So, you can see that it is a false assumption to declare that no one will read that much on a page.
"Scrolling is now an accepted way of providing information but the general impatience of users has put the onus on we designers to make all content — especially that below the fold — visually compelling enough to entice the user to continue their journey, states Paul Regensburg in his article on Do People Read Long, Scrolling Web Pages? *****
"Long-form content does have a future – a big one – and you can make it even bigger by incorporating video, mobile responsive layouts and easy to digest formats into the big articles.- blogtyrant.com
"Ultimately, you should create long-form content When it meets user's needs. And because it will get you more of what you want: more online visibility (social shares, links, visibility in the local pack), more proof of your authority and industry expertise, and more material for altruistic community building and engagement." – Kissmetrics
"Despite what some content marketers might think, many readers crave meatier articles – and publishers are delivering." – Dan Shewan
"We used to be skeptics, too. Our average piece of content was around 1,000 words or fewer. We focused heavily on SEO, including keyword optimization. The only problem with this strategy? We were getting a lot of search traffic, but not a lot of return traffic, direct traffic, or brand searches." – Wordstream*******
Strategic Longer-Form Blog Posts that Give More Value
Study results written up by Andy Crestodina in a October 25, 2017 article that is titled title="Blogging Statistics and Trends: The 2017 Survey of 1000+ Bloggers. The key takeway is that "bloggers who measure results get better results". So we encourage you to start measuring and get data-back facts on how user engagement with your short-form and long-form content compare.
Statistics behind what it takes to produce high-value longer-form blog content:
• The average blog post takes 3 hours and 20 minutes to write. Try spending 2 days and see the magic.
• In 2017, bloggers spent 39% more time on a typical blog post than in 2014. Expertly and throughly covering one topic pays off.
• Three years ago, 1 in 20 bloggers spent 6+ hours on a typical blog post. Today that number is 1 in 8.
• Bloggers who update older content are 74% more likely to report strong results.
One way to obtain long-form content on your blog that readers want is to add fresh, unique, and relevant content to an old post. It may be best to write something new. To better manage a blogger's workload, find the most recent news on past topics you have written about. Refresh, rewrite and republish.
Consider taking the time that you have dedicated to writing multiple blog posts and try investing it all in one best-in-the-world post. Businesses that invest more in their web content see the greatest returns. Today's data relates the story of a changing industry; readers do not need more content; they want better content. Add reviews to pages that fit to assure your readers of your project quality.
"It's good to see that long-form content is continuing to increase. After 11 years of blogging, I can vouch for longer-form content, smart SEO, and consistency as the keys to success. These key findings definitely support that." – Gini Dietrich
"Crafting relevance for your audience takes time. Inspired content takes time. It's better to spend the time to create a beautiful one thing than less time creating a bunch of meh." – Ann Handley
A few Don'ts when Creating In-depth Articles
• Don't ramble on and on just to reach a certain word length.
• Don't keyword stuff. Add content that embraces the different terms used when real people "speak" on the same subject.
• Don't just pick an abstract topic. Choose your long-form piece of content with your business goals in mind. Make sure you have a reason and a benefit it offers.
• Don't dawdle getting it perfect. Now that you see why and how to create long-form content, get it done! Most of the time it is best to have someone edit it and be another set of eyes rather than wait till you rethink it. It may never be finished. Spending too much time deciding what to write often creates a frozen state, and then nothing gets completed and goes live.
• Don't forget to promote your content. Let your readers know it exists by pushing it out on social media, in a newsletter, or, best yet, add the power of paid search advertising.
• Don't expect immediate big-time results. Unless you do expand your reach with PPC, you probably will have to wait for results to propagate. Consider it like planting a field. Proper rain, sunshine, and time will produce a harvest.
• Don't forget that your true audience is readers, not the keywords you use, your technical SEO, search engines, or what might happen when your content is longer.
Long-form Web Content: Readers are Favoring Comprehensive Articles
Now that you have a new page with content of sufficient length to comprehensively cover a topic, make sure it is available in a content format that reaches mobile viewers and is marked-up with structured data. This is a key aspect of SEO as it helps search engines know what your content is about.
Incorporate long-tail keyword variations and search phrases that are related or synonymous to your head keyword. Long-tail keywords often emerge as the real diamonds that boost your business strategy and yield conversions for a very focused search intent from your target audience.
Longer Content Offers an Immersive User Experience
By creating an immersive experience for your site visitors, you take the moment to establish credibility and appeal to their sense of adventure in the purchase. Every page doesn't need to directly sell something, but they comprise your site and reveal who you are. What a page can accomplish is to illustrate – in a fascinating read – just how your happy customers live their lives. Dare to appeal to their desire to improve, spirited style, and/or the adventure of exciting new experiences. Even a non-enthusiast can enjoy a compelling argument put forth in top form.
Think of your more in-depth content as feature content versus a short in-the-news announcement or story. The term "above the fold content" relates to what the web refers to as content that is visible without the need for a reader to scroll down; it is prime web real estate. Start with a concise and compelling summary so that when someone lands on your long-form content page, they can quickly assess your main speaking points.
When you craft your upcoming blog posts, avoid the temptation to produce as much content as possible, rather, it should be to create powerful content that provides Internet users with better solutions and clear options.
Highly searched for, quality content requires a lot of effort. Businesses must choose between either paying a respectable wage for a skilled content author or supporting their internal writers by freeing up the TIME that is needed. Well researched, sourced, formated and optimized, in-depth, accurate user-focused content is worth the effort once the ROI is tracked over time.
Great Content has Earned it's Right to be Shared and Higher Conversion Rates
Longer content is easier to convert; you can win on the strength of your content.
A study by Okdork shows that longer content gets shared more often, which means earning more backlinks. According to data gathered by BuzzSumo, the longer the content, the more the likelihood exists of it obtaining 100 or more shares. "Specifically, 3,000-10,000 word content gets the most average shares (8,859)", states the November 17, 2017 the How to Create Viral Content: 10 Insights from 100 Million Articles article.
Author Noah Kagan adds key logic here: "a lot more short-form content being written — which caused a lot more noise. How much more? There was 16 times more content with less than 1,000 words than there was content with 2,000+ words." The point is that many businesses stop short of making the investment that it takes to create in-depth, well-researched articles packed with insights. They simply go with less time-and-effort content. He concludes, that "means there's a lot more opportunity for you to create great content and stand out from the pack. Less competition!"
In-Depth Articles Provide Adequate Topic Coverage and Excellent Topic Clusters
Have a mobile content marketing strategy that knows when in-depth articles with long-form content are best.
To play and win in organic search result pages, your business can make real money online and get in Google News with the right content that matches search intent.
Stay aligned with the user's needs. If you cover the topic better than others, implement a good topic cluster, and have an internal linking strategy, your content will hold more value for users and you. When proper SERP analysis is done before the content writing begins, the length is not the issue; adequate coverage is. An effective page, whether the word count is 1200 words or 7,000 words, needs simple CTAs, phone numbers, and live chat on-site to help the reader take action.
Stay flexible. The natural state of the web is one that is in continual fluctuation. Content consumption in mobile search results is rapidly increasing and sites must adjust to different types of content. That means that how your marketing and advertising dollars are spent is best if monetized too. To really inherit the benefits of long-form web content, you must ensure that your article is found and consumed by those you meant it for. After you conduct a consumer behavior analysis, next combine your organic and paid search advertising for maximum effectiveness.
Stay focussed. When you begin the process of making remarkable lengthy content, grant yourself sufficient brainstorming time so that every word offers value. That is what true SEO is – getting valuable content found and consumed. Dedicate time to write out as many content ideas as come to mind; jot them down any time of day that you gain inspiration.
The more semantically enriched content choices and related ideas that you have, the better because you can go with the best ones. It's hard to write lengthy content when you feel dazed by all the work you have that needs to be completed.
Find key examples.To find comprehensive, article-length literature, just conduct a Google Search. Note their format and flow of conversation.
"Google uses proprietary algorithms, similar to Google News to locate in-depth articles, which respond to relevant signals. If reputable sources are available for a search query, Google shows in-depth articles in a block of three at the top of the SERP and labels that block additionally with the heading "in-depth articles." – Ryte Wiki***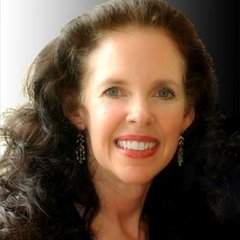 Engage the professional services of
Jeannie Hill
, founder of Hill Web Creations to
create in-depth web pages, content of length, and to benchmark you progress from both a competitive point of view as well as how users engage your web content
.
I enjoy residing in
Minneapolis

,

Minnesota
, where I provide digital marketing services to the metro area and beyond.
CONCLUSION
Foundational SEO includes beneficial long-form content can serve visitors and your business growth. If this is new to you, while you may feel like your first endeavor is similar to writing a few small books for your site, give it a chance. One of the biggest benefits your business may gain is brand awareness and lead authority. After investing your time in creating detailed articles, not promoting this new higher word-count content piece may ruin your efforts.
To gain personal insights about your site's content, call and request a free Digital Marketing Consultation. We may suggest that you start with a Web Content Audit
* backlinko.com/search-engine-ranking#
** www2.prophet.com/content-marketing-software-landscape
*** www.curata.com/blog/content-marketing-statistics-the-ultimate-list and https://instapage.com/blog/when-to-use-long-form-sales-pages, en.ryte.com/wiki/In_Depth_Articles
**** moz.com/blog/content-shares-and-links-insights-from-analyzing-1-million-articles
***** blog.raincastle.com/do-people-read-long-scrolling-web-pages"
****** neilpatel.com/2015/11/26/why-you-need-to-create-evergreen-long-form-content-and-how-to-produce-it
******* www.wordstream.com/blog/ws/2014/05/05/longform-content